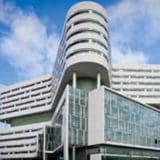 Rush University Cancer Center
---
Doctors Affiliated with this Treatment Facility
Contact Information
1725 West Harrison Street
Suite 1010
Chicago, IL 60612
(312) 226-2371
01. History
History of Rush University Cancer Center
The Rush University Cancer Center is part of the non-profit medical group including Rush University Medical Center, Rush University, Rush Oak Park Hospital and Rush Health. The Rush University Medical Center received its charter in 1837 making it the longest-running health care institution in Chicago. The charter was reactivated in 1969 to further merge with the Presbyterian-St. Luke's Medical Center. Rush University itself was established in 1972 and currently consists of the colleges of medicine, nursing, health sciences, and research training. The medical college became Illinois' first educational facility in medicine.
Rush has been adamant about developing treatments that are innovative and effective. The facility has retained a status of excellence; honored with numerous awards in patient care, education, and research for over 170 years.
All cancer-related clinics, programs, research efforts, and educational services are worked on at the Rush University Cancer Center. The academic medical center is committed to an elaborate research program that investigates the most effective treatments and therapies. Extensive outpatient and inpatient centers provide multidisciplinary services. Counseling services are offered as well, providing social and emotional therapy to patients and their families.

02. Mesothelioma Care
Mesothelioma Care at Rush University Cancer Center
The Rush University Cancer Center offers mesothelioma patients care through their lung cancer services department, thoracic surgery department and radiation oncology department. Through their multidisciplinary care approach, the various Rush doctors and nurses working on a patient's case will convene in a single visit to efficiently use a patient's time and ensure all members of the team are on the same page for treatment and other care needs. The team may include a medical oncologist, thoracic surgeon, radiation oncologist and a nurse coordinator. With this collaborative approach, the Cancer Center is able to provide patients with the comprehensive care needed to fight mesothelioma.
The thoracic surgeons at the Rush University Cancer Center have more experience performing video-assisted thoracoscopic surgery (VATS) than any other surgeons in Chicago. The care team at the center also has expertise in immunotherapy, minimally invasive surgeries, precision medicine and targeted treatments. As an academic medical center, Rush offers patients access to many cutting-edge clinical trials, which delivers the best and newest treatment options to the patients that need them most. Patients receiving care from the lung cancer team also benefit from their partnership with Tempus. The biotechnology company enables patients to have their genetic and clinical data analyzed, allowing for hyper-targeted treatments.
The personalized care at Rush is aimed at supporting patients from diagnosis to treatment and through survivorship.
03. Specializations
Rush University Cancer Center Specializations
Clinical trials
Immunotherapy
Lobectomy
Mesothelioma
Minimally invasive surgery
Precision medicine
Thoracic surgery
Video-assisted thoracoscopic surgery (VATS)
04. Accreditations
Rush University Cancer Center Accreditations
American College of Surgeons Commission on Cancer Accreditation
Cancer Center ranked as High Performing according to U.S. News & World Reports Best Hospitals report
Foundation for the Accreditation of Cellular Therapy (FACT) Accreditation
Joint Commission Accreditation
05. Mesothelioma Clinical Trials
Mesothelioma Clinical Trials at Rush University Cancer Center
The following clinical trials are in progress or actively recruiting participants at Rush University Cancer Center:
---
Conditions: Neoplasms, Multiple Myeloma, Pancreatic Neoplasms, Esophageal Neoplasms, Endometrial Neoplasms, Thyroid Neoplasms, Mesothelioma, Neuroendocrine Tumors, Salivary Gland Neoplasms, Anus Neoplasms, Gallbladder Neoplasms, Bile Duct Neoplasms, Oropharyngeal Neoplasms, Nasopharyngeal Neoplasms, Nasopharyngeal Carcinoma, Urethral Neoplasms, Vaginal Neoplasms, Laryngeal Neoplasms, Mouth Neoplasms, Adenomatous Polyposis Coli, Colorectal Neoplasms, Hereditary Nonpolyposis, Testicular Neoplasms, Intestinal Neoplasms, Hypopharyngeal Neoplasms, Penile Neoplasms, Ureteral Neoplasms, Neoplasms, Plasma Cell, Peritoneal Neoplasms, Paranasal Sinus Neoplasms, Neoplasms, Unknown Primary, Duodenal Neoplasms, Lip Neoplasms, Thymus Neoplasms, Paraproteinemias
Last Updated: August 9, 2023
Status: Recruiting
Locations: Colorado Springs, CO. Denver, CO. Durango, CO. Lakewood, CO. Littleton, CO. Longmont, CO. Louisville, CO. Parker, CO. Pueblo, CO. Westminster, CO. Daytona Beach, FL. DeLand, FL. Orange City, FL. Palm Coast, FL. Aurora, IL. Moline, IL. Yorkville, IL. Fort Wayne, IN. Indianapolis, IN. Indianapolis, IN. Indianapolis, IN. Kokomo, IN. Council Bluffs, IA. Davenport, IA. Spencer, IA. Waterloo, IA. Overland Park, KS. New Orleans, LA. Portland, ME. Randallstown, MD. Westminster, MD. Holyoke, MA. Ann Arbor, MI. Aitkin, MN. Brainerd, MN. Duluth, MN. Duluth, MN. Fergus Falls, MN. Marshall, MN. Joplin, MO. Kansas City, MO. Kansas City, MO. Kansas City, MO. Liberty, MO. Saint Joseph, MO. Kalispell, MT. Missoula, MT. Hastings, NE. Norfolk, NE. North Platte, NE. O'Neill, NE. Omaha, NE. Omaha, NE. Omaha, NE. Scottsbluff, NE. Glens Falls, NY. Utica, NY. Fayetteville, NC. Fargo, ND. Minot, ND. Pittsburgh, PA. Aberdeen, SD. Mitchell, SD. Sioux Falls, SD. Sioux Falls, SD. Yankton, SD. Yankton, SD. Yankton, SD. Rutland, VT. Fredericksburg, VA. Appleton, WI. Brookfield, WI. Franklin, WI. Mequon, WI. Milwaukee, WI. Oshkosh, WI. Racine, WI. Wauwatosa, WI.
---
Conditions: Carcinoma, Neoplasms, Carcinoma, Squamous Cell, Adenocarcinoma, Neoplasms, Germ Cell and Embryonal, Mesothelioma, Nasopharyngeal Carcinoma, Cholangiocarcinoma, Carcinoma, Basal Cell, Gastrointestinal Stromal Tumors, Carcinoid Tumor, Carcinoma, Transitional Cell, Carcinoma, Adenoid Cystic, Adenocarcinoma of Lung, Teratoma, Carcinoma, Neuroendocrine, Pheochromocytoma, Seminoma, Cystadenocarcinoma, Serous, Choriocarcinoma, Carcinoma, Endometrioid, Cystadenocarcinoma, Paraganglioma, Chordoma, Hemangiosarcoma, Fibromatosis, Aggressive, Adenocarcinoma, Mucinous, Nerve Sheath Neoplasms, Trophoblastic Neoplasms, Gestational Trophoblastic Disease, Neurofibrosarcoma, Thyroid Neoplasms, Fibroma, Cystadenocarcinoma, Mucinous, Pseudomyxoma Peritonei, Vulvar Neoplasms, Sex Cord-Gonadal Stromal Tumors, Adrenocortical Carcinoma, Carcinoma, Islet Cell, Paget Disease, Extramammary, Adenocarcinoma, Papillary, Carcinoma, Acinar Cell, Adenocarcinoma, Bronchiolo-Alveolar, Neoplasms, Unknown Primary, Mixed Tumor, Mullerian, Carcinoma, Giant Cell, Adenocarcinoma, Clear Cell
Last Updated: August 1, 2023
Status: Recruiting
Locations: Birmingham, AL. Mobile, AL. Anchorage, AK. Miami Beach, FL.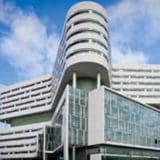 Get Help Contacting Rush University Cancer Center