$1 – $1.4 M
Average mesothelioma settlement
$30 billion
Amount set aside in asbestos trust funds for claimants
1 – 6 years
Deadline to file a mesothelioma lawsuit
$250 million
Largest verdict ever recorded
01. Mesothelioma Lawyer Overview
What Is a Mesothelioma Lawyer?
A mesothelioma lawyer specializes in securing compensation through asbestos litigation and claims. Working with an experienced mesothelioma lawyer allows you to understand your legal options for financial compensation. For instance, after a confirmed diagnosis of mesothelioma cancer, an asbestos attorney can file a lawsuit against a negligent company on your behalf. Asbestos lawsuits and mesothelioma claims may result in compensation, such as settlements and verdicts.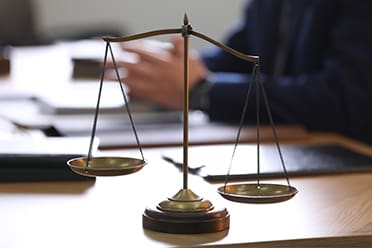 Qualities of an Experienced Asbestos Lawyer
Finding an experienced asbestos lawyer is an important step in getting the compensation you deserve. The best asbestos attorneys have successfully litigated asbestos cases. Nationwide mesothelioma law firms have decades of experience helping victims and their families secure compensation.
Highly Experienced
Experienced asbestos lawyers win the largest settlements for their clients. It's important to seek an attorney with a proven track record of success.
Well Recognized
Successful asbestos attorneys are recognized by their peers and national organizations for going above and beyond for their clients' legal rights.
Diligent and Resourceful
Access to the proper resources is important for preparing a solid case. Experienced attorneys can access databases of information to support your lawsuit or claim.
Compassionate and Understanding
Compassionate mesothelioma lawyers are sensitive and listen to your concerns. They seek to understand how asbestos exposure has affected your life.
02. Why Hire a Lawyer
Why Should You Hire a Mesothelioma Lawyer?
You should hire a mesothelioma lawyer to guide you through the process of seeking financial compensation. An experienced lawyer will help you determine your eligibility and secure the maximum compensation. A mesothelioma lawyer has the needed experience and expertise to fight for the compensation you deserve from negligent asbestos companies.
An Asbestos Attorney Can Provide:
Free Consultation
A reputable lawyer will offer you a free case review. A consultation will provide insight into your eligibility, filing options and next steps in the legal process.
Available Compensation
A mesothelioma attorney can help you understand your financial compensation options, including settlements and asbestos trust fund claims.
Focused Legal Support
Experienced lawyers have extensive knowledge of how to build the most effective cases. They understand asbestos laws and have a history of successful trials.
Research Assistance
An experienced lawyer can help you gather evidence to support your case. This may include employment, military, residential and medical records.
Questions to Ask a Mesothelioma Attorney
Before hiring a mesothelioma lawyer, it's important to do some research and ask questions of the law firm. During your consultation, you may consider asking the following questions to learn more about the law firm's experience with mesothelioma cases:
Do you specialize in mesothelioma and asbestos litigation?
What types of claims and lawsuits do you have experience with?
In what state will my lawsuit be filed?
Will I need to travel?
What does it cost for me to file a legal case?
How are you compensated?
Top mesothelioma law firms have decades of experience in asbestos litigation and different types of legal claims. Lawyers at these nationwide firms will travel to you and can identify the best options to maximize your compensation.
03. Top National Law Firms
Top National Mesothelioma Law Firms
It's important to choose a law firm with experience in mesothelioma litigation. The best asbestos lawyers work for national mesothelioma law firms and have access to a range of resources and information. We can connect you with a top law firm in order to gain the compensation you deserve.

Fighting to get mesothelioma victims the compensation they deserve. Recognized by Super Lawyers® and National Trial Lawyers.
04. Claims and Compensation
Types of Asbestos Lawsuits, Claims and Compensation
Types of mesothelioma compensation options include personal injury lawsuits, wrongful death lawsuits, class action lawsuits or VA claims. After reviewing your case, a legal team will decide which type of legal action to pursue. An asbestos attorney can help you file a lawsuit or claim to receive compensation.
Mesothelioma Compensation
Mesothelioma compensation may be awarded to victims of asbestos exposure after filing a lawsuit or claim. A mesothelioma lawsuit may result in a settlement. If the case goes to trial, plaintiffs may win compensation through a verdict. Victims may also be eligible for compensation from other types of claims. Financial compensation can help victims recover medical expenses, lost wages and other damages.
05. Statutes of Limitations
When Should You File a Mesothelioma Lawsuit?
Mesothelioma lawsuits must be filed within a specific time period after a mesothelioma diagnosis or death. This limit is called the statute of limitations. The statute of limitations is typically 1 – 4 years but varies by state and type of lawsuit.
In the case of a mesothelioma personal injury lawsuit, the timeline starts after the patient's diagnosis. For a mesothelioma wrongful death lawsuit, the statute of limitations begins following the death of a patient. The sooner you contact a mesothelioma lawyer, the sooner you may move forward with legal action.
06. What Compensation Covers
Expenses Covered by Compensation for Mesothelioma
Compensation from a mesothelioma case can help you pay for expenses related to your diagnosis. Working with an asbestos attorney can also help family members pay for medical or funeral expenses after the death of a loved one.
Mesothelioma-Related Expenses May Include:
Lost wages from inability to work
Medical bills
Pain and suffering
Travel and accommodations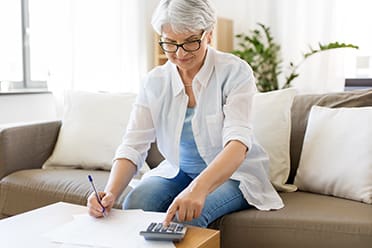 07. Find a Lawyer
Find a Mesothelioma Lawyer
Asbestos laws may vary from state to state, but an attorney can help you understand how they relate to your case. The best mesothelioma lawyers represent clients nationwide and can choose the proper venue for your case. They will file your case within the legal deadline to help you receive the compensation you deserve.
08. Common Questions
Common Questions About Mesothelioma Lawyers