Mesothelioma Lawyer
A mesothelioma lawyer can help you receive compensation after developing an asbestos-related illness. The best attorneys are knowledgeable and experienced in winning mesothelioma lawsuits, settlements and other types of claims.
Average mesothelioma settlement:
$1 – $1.4 M
Amount set aside in asbestos trust funds for claimants:
$30 billion
Deadline to file a mesothelioma lawsuit:
1 – 6 years
Largest verdict ever recorded:
$250 million
01. Definition
What Is a Mesothelioma Lawyer?
---
A mesothelioma lawyer specializes in claims and litigation related to asbestos exposure. After a confirmed diagnosis of mesothelioma cancer, an asbestos attorney can file a claim or lawsuit against a negligent company on your behalf. Working with an experienced mesothelioma lawyer also allows you to understand your legal options for financial compensation.
---
Qualities of an Experienced Asbestos Lawyer
Finding an experienced asbestos lawyer is an important step in getting the compensation you deserve. The best asbestos attorneys have successfully litigated asbestos cases.
Highly Experienced
Experienced asbestos lawyers win the largest settlements for their clients. It's important to seek an attorney with a proven track record of success.
Well Recognized
Successful asbestos attorneys are recognized by their peers and national organizations for going above and beyond for their clients' legal rights.
Diligent and Resourceful
Access to the proper resources is important for preparing a solid case. Experienced attorneys can access databases of information to support your claim.
Compassionate and Understanding
Compassionate mesothelioma lawyers are sensitive and listen to your concerns. They seek to understand how asbestos exposure has affected your life.
02. Why Hire a Lawyer
Why Should You Hire a Mesothelioma Lawyer?
---
You should hire a mesothelioma lawyer to help you determine your eligibility and receive compensation. A mesothelioma lawyer can prove negligence against the company that exposed you to asbestos. By providing experienced legal support, an attorney can fight for the compensation you deserve.
An Asbestos Attorney Can Provide:
Free Consultation
A reputable lawyer will offer you a free case review. A consultation will provide insight into your eligibility, filing options and next steps in the legal process.
Available Compensation
A mesothelioma attorney can help you understand your financial compensation options, including settlements and asbestos trust fund claims.
Focused Legal Support
Experienced lawyers have extensive knowledge of how to build the most effective cases. They understand asbestos laws and have a history of successful trials.
Research Assistance
An experienced lawyer can help you gather evidence to support your case. This may include employment, military, residential and medical records.
Resources for Mesothelioma Patients
We offer assistance to those navigating mesothelioma treatment decisions and medical-related financial difficulties. Click the links to learn more about help for veterans, experienced lawyers and financial support options.
Learn More About Your Legal Rights
---
Don't lose your rights, request a free case evaluation now!
Have a Question About Mesothelioma?
---
Connect with Advocate Jennifer Lucarelli
Financial Assistance for Mesothelioma Patients
---
Get help paying for treatment costs
03. Claims and Compensation
Types of Claims and Compensation
---
Types of mesothelioma claims include personal injury lawsuits, wrongful death lawsuits, class action lawsuits or VA claims. After reviewing your case, a legal team will decide which type of mesothelioma claim to pursue. An asbestos attorney can help you file a claim in order to receive compensation.
---
Mesothelioma Compensation
Mesothelioma compensation may be awarded to victims of asbestos exposure after a claim is filed. If the case goes to trial, claimants may win compensation through a verdict. Financial compensation can help victims recover medical expenses, lost wages and other damages.
04. Statute of Limitations
When Should You File a Claim?
---
Mesothelioma claims must be filed within a specific time period after a mesothelioma diagnosis or death. This limit is called the statute of limitations. The statute of limitations is typically 1 – 4 years but varies by state and type of claim.
In the case of a mesothelioma personal injury claim, the timeline starts after the patient's diagnosis. For wrongful death claims, the statute of limitations begins following the death of a patient. The sooner you contact a mesothelioma lawyer, the sooner you may move forward with legal action.
05. Expenses Covered
Expenses Covered by Legal Compensation
---
Compensation from a mesothelioma claim can help you pay for expenses related to your diagnosis. Working with an asbestos attorney can also help family members pay for medical or funeral expenses after the death of a loved one.
Mesothelioma-Related Expenses May Include:
Lost wages from inability to work
Medical bills
Pain and suffering
Travel and accommodations
06. Top National Law Firms
Top National Mesothelioma Law Firms
---
It's important to choose a lawyer with experience in mesothelioma litigation. The best asbestos lawyers work for national mesothelioma law firms and have access to a range of resources and information. We can connect you with a top law firm in order to gain the compensation you deserve.
---
Early, Lucarelli, Sweeney and Meisenkothen is a national law firm recognized for representing more than 3,000 individuals who have been exposed to asbestos. ELSM works tirelessly to recover top settlements for its clients.
---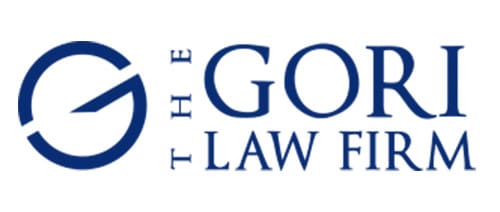 The Gori Law Firm has helped thousands of individuals recover mesothelioma compensation through a claim or verdict. Their attorneys have the knowledge and resources to fight negligent asbestos companies.
---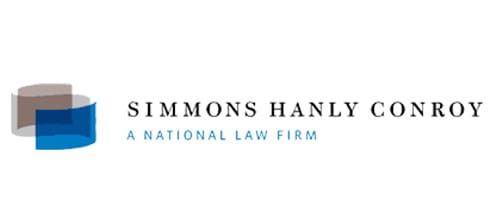 Simmons Hanly Conroy is committed to helping families affected by mesothelioma and asbestos-related diseases. The firm has helped recover billions of dollars in asbestos verdicts and settlements on behalf of its clients.
Dean, Omar, Branham and Shiley, LLP
---
Dean, Omar and Branham and Shirley is dedicated to helping hardworking people seek compensation. The firm is experienced in fighting unsafe working conditions, dangerous products and corporate wrongdoing.
07. Find a Lawyer
Find a Mesothelioma Lawyer
---
Asbestos laws may vary from state to state, but an attorney can help you understand how they relate to your case. The best mesothelioma lawyers represent clients nationwide and can choose the proper venue for your case. They will file your case within the legal deadline to help you receive the compensation you deserve.
Common Questions About Mesothelioma Lawyers
When should I hire a mesothelioma lawyer?

Am I eligible to file a mesothelioma lawsuit?

Why should I hire a mesothelioma attorney?

How much does it cost to hire a mesothelioma lawyer?

How long will it take to receive compensation after I hire a lawyer?