Key Facts About Asbestos Attorneys
$1 – $1.4 million
Average settlement secured by mesothelioma lawyers
$30 billion
Amount set aside in asbestos trust funds
1 – 6 years
Range of asbestos lawsuit filing deadlines
2,100 per year
Average number of mesothelioma lawsuits filed by attorneys
01. Mesothelioma Lawyer Overview
What Is a Mesothelioma Lawyer?
Mesothelioma lawyers are professionals with experience getting financial compensation for asbestos victims. People may also hear them referred to as asbestos lawyers or asbestos attorneys. The best asbestos lawyers use their expertise to litigate cases on behalf of their clients.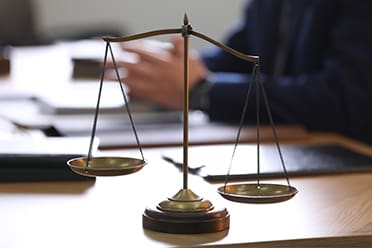 People who develop mesothelioma can contact an asbestos attorney. Attorneys work with asbestos victims to explore their legal options. Victims may be able to file mesothelioma lawsuits, asbestos trust fund claims and other types of claims.
As part of their service, attorneys help people identify possible sources of asbestos exposure. Many people were exposed to asbestos on the job. Mesothelioma lawyers have experience identifying responsible asbestos companies and holding them liable. Experienced lawyers can also help pinpoint exposure for people who aren't sure where or when their asbestos contact occurred.
Asbestos attorneys work on behalf of their clients throughout the legal process. They build a case, file lawsuits and claims, negotiate mesothelioma settlements and argue cases at trial. They are dedicated to getting mesothelioma patients and their families the money and justice they deserve.
Qualities of an Experienced Asbestos Lawyer
Asbestos lawyers are available to help get financial compensation. Qualified attorneys at top asbestos law firms have decades of experience. The best mesothelioma lawyers combine legal knowledge with compassion and care.
These lawyers know how a mesothelioma diagnosis affects a person. They work to make the lawsuit process as easy as possible for their clients. This leaves mesothelioma patients time for treatment and to spend with their loved ones.
Highly Experienced
Experienced asbestos lawyers win the largest settlements for their clients. It is important to seek an attorney with a proven track record of success.
Well Recognized
Successful asbestos attorneys are recognized by their peers and national organizations. They are known for going above and beyond to fight for their clients' legal rights.
Diligent and Resourceful
Access to relevant resources helps build a strong mesothelioma case. Experienced attorneys work hard to compile all the documents needed to support lawsuits and claims.
Compassionate and Understanding
Compassionate mesothelioma lawyers are sensitive to their clients' needs and concerns. They know how a mesothelioma diagnosis can affect a person's life.
02. Why Hire an Asbestos Lawyer
Why Should You Hire a Mesothelioma Lawyer?
Patients and their families can hire mesothelioma lawyers to handle their lawsuits and claims. These lawyers dedicate their practice to providing legal help to asbestos victims. They have the expertise needed to secure compensation from asbestos companies. They can explain legal options, build strong cases and litigate on behalf of their clients.
Asbestos victims can reach out to top mesothelioma attorneys for a free case review.
Free Consultation
Reputable mesothelioma lawyers offer free case reviews. During reviews, lawyers will explain claim eligibility, filing options and next steps.
Compensation Options
Lawyers can explain possible sources of compensation. Options may include mesothelioma settlements and trust fund claims.
Focused Legal Support
Qualified lawyers have extensive experience building successful asbestos cases. They understand asbestos laws and have a history of success.
Research Assistance
An experienced mesothelioma lawyer can help gather evidence to support a legal claim. Relevant documents may include employment, military, residential and medical records.
Questions to Ask a Mesothelioma Attorney
It is common for mesothelioma patients and family members to have a lot of questions. A qualified attorney understands a mesothelioma lawsuit may be a person's first experience with the legal system. Experienced mesothelioma attorneys are prepared to answer any questions their clients may have.
Asbestos victims may wonder what questions to ask during a consultation. They may want to consider asking the following questions to learn more about a law firm's experience handling asbestos cases:
Does your firm specialize in mesothelioma litigation?
How can I identify the right asbestos company to file against if I do not know where I was exposed?
How is your legal team compensated for your services?
How long does a mesothelioma lawsuit take?
How much does it cost to file a lawsuit?
What are some examples of successful mesothelioma lawsuits your firm has handled?
What types of lawsuits and claims does your firm have experience with?
Will I need to travel if I decide to file a mesothelioma lawsuit?
Mesothelioma patients and their families can also ask any other questions they may have. Attorneys at qualified law firms can answer any questions relevant to asbestos litigation.
Am I Eligible to File a Mesothelioma Lawsuit?
Mesothelioma patients and family members may be eligible to file lawsuits after a diagnosis or death. A mesothelioma lawyer can review individual cases during a free consultation. During the consultation, the lawyer can answer any questions about eligibility.

03. Top National Law Firms
Top National Mesothelioma Law Firms
It is important to choose a law firm with a strong track record of helping asbestos victims. The top national law firms have years of experience litigating asbestos cases. They have access to a range of resources and information that can help secure compensation. For example, they can identify asbestos jobsites and asbestos products that may have resulted in exposure.
The best mesothelioma law firms work on behalf of their clients every step of the legal process. Mesothelioma patients and their families can reach out to these firms to receive a free consultation.
Fighting to get mesothelioma victims the compensation they deserve. Recognized by Super Lawyers® and National Trial Lawyers.
Successful Cases
Top lawyers have won cases for asbestos victims throughout the United States. Working with lawyers with a history of success can help secure compensation. Clients who have hired asbestos lawyers have received the following amounts in mesothelioma settlements:
The above are just a few examples of the thousands of people helped by asbestos attorneys. These asbestos lawsuit experts are available to help asbestos victims throughout the country.
04. Claims and Compensation
Types of Asbestos Lawsuits, Claims and Compensation
Mesothelioma legal actions include both lawsuits and various types of claims. The two main types of asbestos lawsuits are personal injury and wrongful death lawsuits. The main types of claims are trust fund claims, VA claims and workers' compensation. Asbestos victims may seek compensation through more than one type of legal action.
After reviewing a case, a lawyer can decide which legal actions are the best for an individual's case. Financial compensation may come from settlements, verdicts or claim payouts. Lawsuits may end in compensation when the parties decide to settle a case, or a jury decides the award with a verdict. Asbestos claim payouts are available to victims who meet specific qualifications.
Mesothelioma Compensation
Mesothelioma compensation can help cover treatment costs, lost wages and other expenses. A mesothelioma law firm can help secure the highest compensation for victims of asbestos exposure. Options for compensation may include settlements, verdicts and claim payouts.
An asbestos victim will be eligible for different legal actions depending on the facts of their individual case. Experienced asbestos attorneys can determine all possible ways of receiving compensation.
05. What Compensation Covers
Expenses Covered by Compensation for Mesothelioma
Compensation can help with costs related to a mesothelioma diagnosis. Dealing with the financial costs of mesothelioma can feel overwhelming. Working with a mesothelioma lawyer to receive compensation can help relieve the stress of these costs.
Mesothelioma-Related Expenses
Expenses related to mesothelioma can go beyond treatment costs. Financial compensation can also help cover other expenses, like lost wages and lost earning potential. Compensation may also be awarded for non-economic harms, such as loss of companionship.
Mesothelioma-related expenses may include: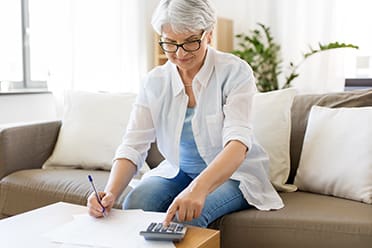 Loss of care and companionship related to a mesothelioma diagnosis or death
Loss of earning potential
Lost wages from inability to work
Medical treatment expenses not covered by insurance
Treatment-related travel and accommodation costs
06. Statutes of Limitations
When Should You File a Mesothelioma Lawsuit?
It is best to file a mesothelioma lawsuit as soon as possible. Each state has its own rules about how long a person has to file a lawsuit after a mesothelioma diagnosis or death. The rules are outlined in laws called statutes of limitations. Asbestos attorneys can help ensure a person files within the appropriate time frame.
Statutes of limitations may vary by type of lawsuit. The window for filing a personal injury lawsuit begins when a patient receives a mesothelioma diagnosis. For wrongful death lawsuits, the window begins when a loved one dies from mesothelioma. Contacting a lawyer soon after a diagnosis or death can help avoid missing any filing windows.
07. Find a Lawyer
Find a Mesothelioma Lawyer
Finding a qualified mesothelioma lawyer is the first step in securing compensation. The best mesothelioma law firms have experience representing clients nationwide. They have a history of success representing asbestos victims and winning cases on their behalf.
Lawyers at these firms know how state and federal laws and regulations affect an asbestos case. Working with qualified lawyers helps ensure filings happen within the appropriate time frames. These lawyers can also help decide the best place to file a case for maximum compensation.
08. Common Questions
Common Questions About Mesothelioma Lawyers
When should I hire a mesothelioma lawyer?

How much does it cost to hire a mesothelioma lawyer?

How long does a mesothelioma claim or lawsuit take?

How do I choose a mesothelioma lawyer?