The team at Mesothelioma.com has compiled a comprehensive list of events related to mesothelioma and asbestos across the United States and around the world. Our goal in promoting these events is to raise awareness about mesothelioma and to generate support for research to find a cure. If you have an event that you would like posted on this page, please email us at [email protected].
Mesothelioma events nationwide have been postponed due to COVID-19. Check back for updates.
Upcoming Events
Rare Disease Innovation and Partnership Summit 2020
The Rare Disease Summit will bring together patients, industry experts and policy makers to discuss the latest research and developments for rare diseases. Attendees will participate in sessions about global drug development, patient advocacy, the use of AI to help discover new treatments and more.
*This event was previously scheduled for June 24 to June 26.
When: 12/1/2020 – 12/4/2020
Where: Virtual event
More Info: Event Page
International Symposium on Malignant Mesothelioma
The Mesothelioma Applied Research Foundation's symposium brings together the mesothelioma community, including patients, caregivers, researchers and oncologists. Attendees can participate in one-on-one sessions with top mesothelioma doctors and learn about the latest treatment options. The symposium is also hosting a voluntary clinical trial that will analyze potential mesothelioma biomarkers in patient volunteers' breath.
*This event was previously scheduled for April 6 to April 7.
When: Postponed – New dates TBD
Where: San Antonio, TX
More Info: Event Page
ADAO's 16th Annual International Asbestos Awareness and Prevention Conference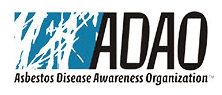 The Asbestos Disease Awareness Organization (ADAO) hosts a conference every year, dedicated to asbestos awareness. Since 2005, there have been over 300 speakers with experts from 15 different countries. Individuals gather from around the world to discuss the efforts towards asbestos education, advocacy and awareness.
*This event was previously scheduled for April 3 to April 5.
When: Postponed – New dates TBD
Where: Washington, D.C.
More Info: Event Page