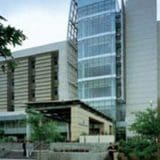 ---
Doctors Affiliated with this Treatment Facility
Contact Information
Comprehensive Cancer Center
1500 East Duarte Road
Duarte, CA 91010
(626) 256-4673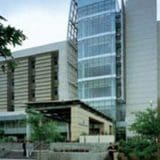 ---
Doctors Affiliated with this Treatment Facility
Contact Information
Comprehensive Cancer Center
1500 East Duarte Road
Duarte, CA 91010
(626) 256-4673
01. History
History of City of Hope
City of Hope was founded in 1913 as a free tuberculosis hospital by the Jewish Consumptive Relief Association. Originally called the Los Angeles Sanatorium, the hospital attracted the patronage of Hollywood celebrities and philanthropists. In 1949, the hospital officially changed its name to City of Hope, reflecting a new goal of creating a full-service center for research, treatment and education, with a focus on compassionate patient care.
From its original 40 acres, the campus has expanded over the years to more than 100 acres. A research institute was established in 1952, and Hope Village, which allowed patients and their loved ones to stay together near the hospital during treatment. As City of Hope's physical presence grew, so did its research efforts, with Hope physicians and scientists pioneering studies in neurogenetics, recombinant DNA and tumor development. In 1983, the Beckman Research Institute was founded with an initial grant of $10 million from the Arnold and Mabel Beckman Foundation. In the late 1990s, City of Hope was awarded the National Cancer Institute's Comprehensive Cancer Center designation, identifying it as a top cancer center for research and patient care.

02. Mesothelioma Care
Mesothelioma Care at City of Hope
City of Hope offers cancer treatment and care to malignant mesothelioma patients with a specific focus on pleural mesothelioma. Their multidisciplinary team includes experts in treating aggressive and advanced thoracic cancers.
The mesothelioma experts at the City of Hope Cancer Center practice standard treatment techniques, such as surgery, chemotherapy and radiation therapy, but also focus on emerging treatments through clinical trials.
For mesothelioma patients undergoing surgery, their experts prefer minimally invasive options that will cause the least amount of harm on the body with the fastest recovery time. City of Hope stands out from other cancer centers in their use of newer radiation therapies, such as Helical TomoTherapy, four-dimensional computed tomography, intensity-modulated radiation therapy and stereotactic body radiation.
In addition to offering support for patients and their families during their treatment journey, City of Hope offers strong survivorship programs for those that have successfully completed treatment.
03. Specializations
City of Hope Specializations
Aggressive and late-stage lung cancers
Minimally invasive thoracic surgeries
Pleural mesothelioma
04. Accreditations
City of Hope Accreditations
National Cancer Institute Designated Comprehensive Cancer Center
National Comprehensive Cancer Network
U.S. News Best Hospitals for Cancer designation
05. Mesothelioma Clinical Trials
Mesothelioma Clinical Trials at City of Hope
The following clinical trials are in progress or actively recruiting participants at City of Hope:
---
Conditions: Carcinoma, Neoplasms, Carcinoma, Squamous Cell, Adenocarcinoma, Neoplasms, Germ Cell and Embryonal, Mesothelioma, Nasopharyngeal Carcinoma, Cholangiocarcinoma, Carcinoma, Basal Cell, Gastrointestinal Stromal Tumors, Carcinoid Tumor, Carcinoma, Transitional Cell, Carcinoma, Adenoid Cystic, Teratoma, Adenocarcinoma of Lung, Carcinoma, Neuroendocrine, Pheochromocytoma, Seminoma, Choriocarcinoma, Cystadenocarcinoma, Serous, Carcinoma, Endometrioid, Cystadenocarcinoma, Paraganglioma, Chordoma, Hemangiosarcoma, Fibromatosis, Aggressive, Adenocarcinoma, Clear Cell, Adenocarcinoma, Mucinous, Trophoblastic Neoplasms, Nerve Sheath Neoplasms, Gestational Trophoblastic Disease, Neurofibrosarcoma, Thyroid Neoplasms, Fibroma, Cystadenocarcinoma, Mucinous, Pseudomyxoma Peritonei, Vulvar Neoplasms, Sex Cord-Gonadal Stromal Tumors, Adrenocortical Carcinoma, Carcinoma, Islet Cell, Paget Disease, Extramammary, Carcinoma, Acinar Cell, Adenocarcinoma, Papillary, Adenocarcinoma, Bronchiolo-Alveolar, Mixed Tumor, Mullerian, Neoplasms, Unknown Primary, Carcinoma, Giant Cell
Last Updated: August 3, 2021
Status: Recruiting
---
Conditions: Mesothelioma
Last Updated: July 24, 2021
Status: Recruiting
---
Conditions: Neoplasms
Last Updated: August 2, 2021
Status: Recruiting
---
Conditions: Adenocarcinoma, Sarcoma, Mesothelioma, Sarcoma, Ewing, Chondrosarcoma
Last Updated: July 16, 2021
Status: Recruiting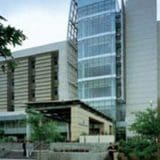 Get Help Contacting City of Hope