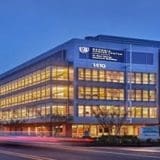 The Georgia Cancer Center at Augusta University
---
Doctors Affiliated with this Treatment Facility
Contact Information
Georgia Cancer Center Clinic
1411 Laney Walker Boulevard
Augusta, GA 30912
(706) 721-6744
01. History
History of The Georgia Cancer Center at Augusta University
The Georgia Cancer Center at Augusta University offers skilled cancer care to residents of Augusta, Georgia and the outlying areas. The center treats those suffering from pediatric and adult cancers, including thoracic cancers like mesothelioma.
The center pulls specialists from multiple departments to devise the best course of action for a patient. Specialists involved in patient care include radiologists, genetic counselors, social workers and pathologists, among others. The Georgia Cancer Center uses highly skilled nurse navigators to aid patients through the healthcare system.
The Georgia Cancer Center at Augusta University offers experimental treatment options to patients through clinical trials within their unique research programs. The cancer center is able to complete many research projects thanks to grants from the National Cancer Institute and the National Institutes of Health.
One of The Georgia Cancer Center's most noteworthy efforts is leading the Georgia team of the National Cancer Institute (NCI) Community Oncology Research Program, a research program focused on minority patients. The Georgia Cancer Center is one of just 12 sites nationally working on this initiative.
02. Specializations
The Georgia Cancer Center at Augusta University Specializations
Advanced robotic surgery
Clinical trials
Genetic counseling
Intensity-modulated radiotherapy
Medical oncology
Mesothelioma
Minimally-invasive surgery
Pathology
Proton therapy
Stereotactic radiotherapy
Thoracic cancers
Video-assisted thoracoscopic surgery (VATS)
03. Accreditations
The Georgia Cancer Center at Augusta University Accreditations
Foundation for the Accreditation of Cellular Therapy (FACT)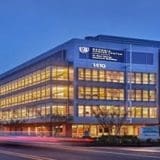 Get Help Contacting The Georgia Cancer Center at Augusta University