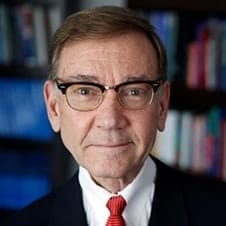 Dr. Nicholas J. Vogelzang
Medical Oncologist
---
Contact Information
Central Valley Treatment Center
3730 South Eastern Avenue
Las Vegas, NV 89169
(702) 952-3400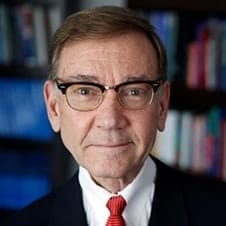 Dr. Nicholas J. Vogelzang
Medical Oncologist
---
Contact Information
Central Valley Treatment Center
3730 South Eastern Avenue
Las Vegas, NV 89169
(702) 952-3400
01. Doctor Overview
Doctor Overview
Dr. Nicholas J. Vogelzang is a medical oncologist with the Comprehensive Cancer Centers of Nevada. Prior to joining the staff of the Comprehensive Cancer Centers of Nevada in 2009, Dr. Vogelzang was director of the Nevada Cancer Institute (2004–2009) and professor and director of the University of Chicago Cancer Research Center (1999–2003).
A dedicated researcher, Dr. Vogelzang has led and continues to lead groundbreaking clinical trials aimed at identifying new therapies and treatment approaches for cancer patients. In 2002, he served as director of the pemetrexed (Alimta®) trial—the largest phase II trial to date for mesothelioma. At the present time, Dr. Vogelzang is investigating new therapies for metastatic kidney cancer, prostate cancer, and metastatic bladder cancer.
Dr. Vogelzang is a noted lecturer who has authored/coauthored over 400 journal articles, in addition to numerous book chapters and abstracts. Dr. Vogelzang is highly-regarded by his peers and patients alike in the cancer community for his clinical practice, research efforts, and career-long dedication to advancing cancer therapies and treatments. He has been involved in clinical trials for several cancers, including studies for mesothelioma therapies.
His work and progress in cancer research has been featured via well-respected national multimedia outlets such as 60 Minutes, The New England Journal of Medicine, Nature, USA Today and The New York Times.
02. Fast Facts
Doctor Fast Facts
Main Specialty: Oncology
Other Interests & Specialties:
Oncology, hematologic oncology, genitourinary malignancies (prostate, kidney, bladder and testicular cancer) and mesothelioma.
Certifications, Awards & Accolades:
American Board of Internal Medicine Certification in Internal Medicine, American Board of Internal Medicine Certification in Medical Oncology, Chicago Magazine: Top Doctors, America's Top Doctors for Cancer, America's Top Doctors, ASCO Fellow, Associate Editor of Kidney Cancer Journal and Clinical Genitourinary Cancer, member of the Mesothelioma Foundation, European Society for Medical Oncology, American Association of Cancer Research, Nevada Oncology Society
Education & Experience:
Medical Degree from University of Illinois College of Medicine
Internship and Residency in Internal Medicine at Rush Presbyterian St. Luke's Medical Center
Fellowship in Medical Oncology at the University of Minnesota
03. Publications
Publications
Emerging insights into the biology and therapy of malignant mesothelioma. Seminars in Oncology. December 2002;29(6)(suppl18);35-42. doi: 10.1016/S0093-7754(02)70044-4
LUME-Meso: Design and Rationale of the Phase III Part of a Placebo-Controlled Study of Nintedanib and Pemetrexed/Cisplatin Followed by Maintenance Nintedanib in Patients With Unresectable Malignant Pleural Mesothelioma. Journal of Clinical Lung Cancer. September 2017;18(5):589–593. doi: 10.1016/j.cllc.2017.03.010
Multicenter phase II trial of neoadjuvant pemetrexed plus cisplatin followed by extrapleural pneumonectomy and radiation for malignant pleural mesothelioma. Journal of Clinical Oncology. June 2009;27(18):3007-13. doi: 10.1200/JCO.2008.20.3943
Phase III Trial of PROSTVAC in Asymptomatic or Minimally Symptomatic Metastatic Castration-Resistant Prostate Cancer. Journal of Clinical Oncology. February 2019;JCO1802031. doi: 10.1200/JCO.18.02031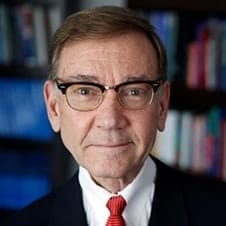 Get Help Contacting Dr. Nicholas J. Vogelzang
Free
Mesothelioma Treatment Guide
Please fill in the form to request our FREE Mesothelioma Treatment Guide.
It will be sent to you within 24 hours.