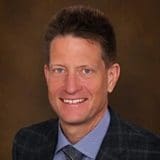 Dr. Steven Ahrendt
Surgical Oncologist and Director of the Cytoreductive Surgery/HIPEC Program
---
Affiliated Treatment Facilities
Contact Information
1665 Aurora Court
Aurora, CO 80045
(303) 569-6335
01. Doctor Overview
Doctor Overview
Dr. Steven Ahrendt is currently a professor of Surgery-Surgical Oncology, as well as Director of Cytoreductive Surgery/HIPEC Program at the University of Colorado Hospital and University of Colorado Cancer Center. He also practices at UCH Cancer Center.
With over 20 years of experience, Dr. Ahrendt treats a variety of diseases and conditions, including abdominal cancer, malignant mesothelioma and other abdominal malignancies. He has a particular specialty in using hyperthermic intraperitoneal chemotherapy (HIPEC), which has shown great success in treating peritoneal mesothelioma.
Dr. Ahrendt feels strongly about providing care to each patient that is personalized and compassionate to their individual case. He also seeks to guide patients through a comprehensive treatment plan, through their survivorship.
02. Fast Facts
Doctor Fast Facts
Main Specialty: Surgical Oncology
Other Interests & Specialties:Colorectal cancer, gastroenterologic cancer, ovarian cancer, pancreatic cancer, sarcoma, malignant mesothelioma, pseudomyxoma peritonei, other abdominal malignancies and HIPEC treatment.
Certifications, Awards & Accolades: American College of Surgeons Fellow, Society of Surgical Oncology member
Education & Experience:
Medical Degree from the University of Chicago Division of the Biological Sciences The Pritzker School of Medicine
Internship at Johns Hopkins University School of Medicine
Residency at Johns Hopkins University School of Medicine
Fellowship at Johns Hopkins University School of Medicine
03. Publications
Publications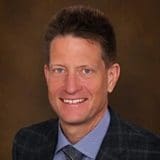 Get Help Contacting Dr. Steven Ahrendt