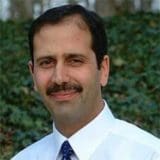 Dr. Raffit Hassan
Chief of the Thoracic and GI Malignancies Branch and Senior Investigator
---
Affiliated Treatment Facilities
Contact Information
Center for Cancer Research
10 Center Drive, Room: 4E-5330
Bethesda, MD 20892
(240) 760-6232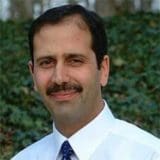 Dr. Raffit Hassan
Chief of the Thoracic and GI Malignancies Branch and Senior Investigator
---
Affiliated Treatment Facilities
Contact Information
Center for Cancer Research
10 Center Drive, Room: 4E-5330
Bethesda, MD 20892
(240) 760-6232
01. Doctor Overview
Doctor Overview
Dr. Raffit Hassan has held various positions since receiving his medical degree in 1988. Currently, he is a Senior Investigator and Head of Thoracic and Solid Tumor Immunotherapy Section at the National Cancer Institute.
One of Dr. Hassan's biggest acheivements recently has been his work with mesothelin targeted immunotherapy. Immunotherapy has shown much promise as an emerging treatment for malignant mesothelioma. Some of Hassan's work has contributed to immunotherapy breakthroughs, such as evaluating mesothelin-directed agents for treating mesothelioma, lung cancer and pancreatic cancer.
With his research, Dr. Hassan has been conducting clinical trials with a focus on using an anti-mesothelin immunotoxin, measuring tumor responses in patients with mesothelioma. Results of his research and other studies can be seen through his various publication contributions.
02. Fast Facts
Doctor Fast Facts
Main Speciality: Medical Oncology
Other Interests & Specialties: Thoracic and gastrointestinal malignancies, targeted immunotherapy, immunotoxins and mesothelin-targeted agents.
Certifications, Awards & Accolades: American Board of Surgery Certification in Surgery, American Board of Thoracic Surgery Certification in Thoracic and Cardiac Surgery, ASCO Career Development Award, NIH Patient Oriented Research Career Development Award, Pioneer Award from the Mesothelioma Foundation
Education & Experience:
Medical Degree from University of Kashmir
Internship for Internal Medicine at Sisters Hospital
Residency in Internal Medicine at Sisters Hospital
Fellowship in Medical Oncology at the National Cancer Institute
03. Publications
Publications
04. Mesothelioma Clinical Trials
Mesothelioma Clinical Trials by Raffit Hassan, M.D.
Dr. Hassan is associated with the following clinical trials:
---
Conditions: Mesothelioma
Last Updated: September 28, 2020
Status: Completed
---
Conditions: Mesothelioma
Last Updated: September 28, 2016
Status: Completed
---
Conditions: Lung Neoplasms, Pancreatic Neoplasms, Head and Neck Neoplasms, Uterine Cervical Neoplasms, Mesothelioma, Fallopian Tube Neoplasms
Last Updated: April 29, 2015
Status: Completed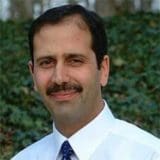 Get Help Contacting Dr. Raffit Hassan