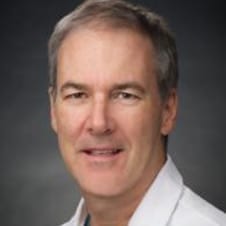 Dr. Eric Vallieres
Thoracic Surgeon
---
Contact Information
Swedish Thoracic Surgery - First Hill
1101 Madison Street, Suite 900
Seattle, WA 98104
(206) 215-6800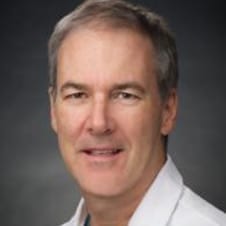 Dr. Eric Vallieres
Thoracic Surgeon
---
Contact Information
Swedish Thoracic Surgery - First Hill
1101 Madison Street, Suite 900
Seattle, WA 98104
(206) 215-6800
01. Doctor Overview
Doctor Overview
In 1996 Dr. Vallieres came to the United States to work as an Associate Professor of Surgery at the University of Washington School of Medicine in Seattle. In 1998, he was recognized as the Department of Surgery's "Teacher of the Year." After spending eight years at the University of Washington, Dr. Vallieres was appointed Surgical Director at the Swedish Cancer Institute in 2004.
While his specialty focuses on general thoracic surgery, Dr. Vallieres is interested in developing improved treatments for various conditions including pleural diseases and mesothelioma. He is considered an authority and advocate for multimodality therapy for lung cancer patients. Dr. Vallieres has been involved in various clinical trials, including acting as the surgical principal investigator for the Southwest Oncology Group 9900 Intergroup phase III trial that evaluates the role of pre-operative chemotherapy for the management of early stage resectable NSCLC.
As a scholarly author, he has published over 150 articles and abstracts including, articles in scientific and peer-reviewed journals like the Journal of Clinical Oncology.
02. Fast Facts
Doctor Fast Facts
Main Specialty: Thoracic Surgery
Other Interests & Specialties: Thoracic surgery, general cardiac/thoracic surgery, lung cancer, epidemiology, mediastinal cyst, bronchoscopy, video assisted thoracic surgery (VATS), aneurysm, mesothelioma, phototherapy, pleural cancers, pleural effusion, decortication of lung, thoracentesis, lung resection, abdominal cancer and clinical research.
Certifications, Awards & Accolades: Royal College Physicians and Surgeons Certification of General Surgery, Royal College Physicians and Surgeons Certification of Thoracic Surgery, America's Top Doctors for Cancer, America's Top Doctors, Seattle Met Top Doctor Award, Seattle Magazine Top Doc Award, member of the Royal College Physicians and Surgeons Canada, Society Thoracic Surgery, Western Thoracic Surgical Association, ACOSOG, ASCO, IASLC, General Thoracic Surgical Club, SWOG, and the Canadian Association of Thoracic Surgeons
Education & Experience:
Medical Degree from Faculty of Medicine Université Laval
Residency at the University of Toronto
Fellowship with Prof. Louis Couraud, Bordeaux, France
03. Publications
Publications
Chronic Traumatic and Congenital Diaphragmatic Hernias: Presentation and Surgical Management. Canadian Respiratory Journal. 2002;9(2):135-139. doi: 10.1155/2002/625025
Preoperative chemotherapy in stage III non-small cell lung cancer: long-term outcome. Lung Cancer Journal. October 1999;26(1):3-6. doi: 10.1016/S0169-5002(99)00056-2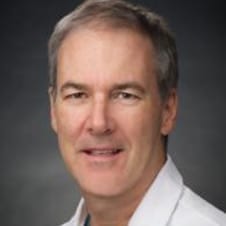 Get Help Contacting Dr. Eric Vallieres
Free
Mesothelioma Treatment Guide
Please fill in the form to request our FREE Mesothelioma Treatment Guide.
It will be sent to you within 24 hours.