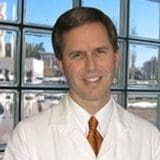 Dr. Robert Brian Cameron
Chief of General Thoracic Surgery
---
Affiliated Treatment Facilities
West Los Angeles VA Medical Center
Contact Information
10780 Santa Monica Boulevard, Suite 100
Los Angeles, CA 90025

(310) 470-8980
01. Doctor Overview
Doctor Overview
Dr. Robert Brian Cameron currently serves as the Director of the Comprehensive Mesothelioma Program at UCLA Health, which is recognized as one of the world's leading centers for lung-sparing surgery for pleural mesothelioma. Dr. Cameron also serves as the Chief of Thoracic Surgery at the West Los Angeles VA Medical Center, as well as a professor of surgery at UCLA's David Geffen School of Medicine.
Dr. Cameron has extensive experience in the field, filling assistant professor and director positions to share and practice his expertise in thoracic oncology for over 20 years. Dr. Cameron has conducted extensive research in the areas of thoracic oncology, thoracic pain management, video-assisted surgery, lung volume reduction surgery and immunology. He has authored and co-authored numerous articles in prestigious medical journals in these research areas, with many pertaining specifically to malignant pleural mesothelioma. His work has led him to speak at numerous conferences and meetings, including meetings of the International Mesothelioma Interest Group.
In addition to his research work, he currently participates in a number of professional associations and serves as Chairman of the UCLA-Jonsson Comprehensive Cancer Center.
02. Fast Facts
Doctor Fast Facts
Main Specialty: Thoracic Surgery
Other Interests & Specialties: General cardiac/thoracic surgery, mesothelioma, pleural effusion, trachea cancer, immunotherapy, thoracoscopy, lung cancer, thoracic outlet syndrome, esophagus cancer, diaphragmatic hernia, vascular malformations, pneumothorax and aneurysm.
Certifications, Awards & Accolades: Co-founder and former director of the Mesothelioma Applied Research Foundation, American Board of Surgery Certification in Surgery, American Board of Thoracic Surgery Certification in Thoracic and Cardiac Surgery, ACS Fellow, Super Doc, Checkbook Top Doc, Top Surgeon (Thoracic Surgery and Surgical Oncology) Award, Golden Scalpel Award for Teaching Excellence, Distinguished Faculty Teacher of the Year Award, Business of Science Center Venture Competition Award, America's Top Doctors, America's Top Doctors for Cancer, America's Top Surgeons, Outstanding Faculty Educator in Thoracic Surgery, Alpha Omega Alpha Honorary Society, Phi Beta Kappa Honor Society
Education & Experience:
Residency in General Surgery at UCLA Medical Center
Medical Degree from David Geffen School of Medicine at UCLA
Fellowship at New York Presbyterian Hospital/Weill Cornell Medical Center
03. Publications
Publications
Radical pleurectomy/decortication and intraoperative radiotherapy followed by conformal radiation with or without chemotherapy for malignant pleural mesothelioma. Journal of Thoracic and Cardiovascular Surgery. December 2002;124(6):1183-9. doi: 10.1067/mtc.2002.125817
Interleukin-4 receptor cytotoxin as therapy for human malignant pleural mesothelioma xenografts. Annals of Thoracic Surgery. August 2004;78(2):436-43. doi: 10.1016/j.athoracsur.2004.03.010
Percutaneous Cryoablation for the Treatment of Recurrent Malignant Pleural Mesothelioma: Safety, Early-Term Efficacy, and Predictors of Local Recurrence. Journal of Vascular and Interventional Radiology. February 2017;28(2):213-221. doi: 10.1016/j.jvir.2016.09.027
Tomotherapy improves local control and changes failure patterns in locally advanced malignant pleural mesothelioma. Practical Radiation Oncology. November-December 2015;5(6):366-73. doi: 10.1016/j.prro.2015.07.010
New and emerging therapeutic options for malignant pleural mesothelioma: review of early clinical trials. Cancer Management and Research. January 2015;7:51-63. doi: 10.2147/CMAR.S72814
Disclaimer: Mesothelioma.com has no affiliation with and is not endorsed or sponsored by Dr. Robert B. Cameron. The contact information above is listed for informational purposes only. You have the right to contact Dr. Cameron directly.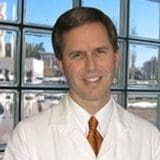 Get Help Contacting Dr. Robert Brian Cameron