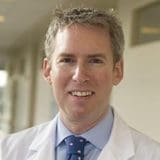 Dr. D. Ross Camidge
Director of Thoracic Oncology
---
Affiliated Treatment Facilities
Contact Information
1665 Aurora Court
Aurora, CO 80045
(303) 569-6335
01. Doctor Overview
Doctor Overview
Dr. D. Ross Camidge is a tenured professor in the division of medical oncology and serves as the director of the thoracic oncology clinical program and the program director for the CU Senior Thoracic Oncology Clinical and Translational Research Fellowship at the University of Colorado School of Medicine. He is also the Dr. Camidge joined the University of Colorado as a full-time faculty member in October of 2007 after having served as a visiting professor at the university for two years prior. In 2015, he became the first Joyce Zeff Chair in Lung Cancer Research at the University of Colorado Cancer Center. Dr. Camidge has been described by the Bonnie J. Addario Lung Cancer Foundation as "one of the leading minds in lung cancer."
Dr. Camidge has a particular interest in developmental therapeutics through phase 1 studies. He serves as the principal investigator on numerous trials, both on the national and international level, that are funded either directly by the pharmaceutical industry or through industry-related grants. He is an advocate for lung cancer patients attaining the latest drugs available via clinical trials and much of his research focuses on the optimization of new agents by means of personalized medicine—identifying the mechanisms driving a cancer and then tailoring the drug therapy to that specific cancer's genetic makeup. Dr. Camidge has authored or co-authored over 150 articles published in peer-reviewed, scientific journals around novel therapies and thoracic malignancies.
02. Fast Facts
Doctor Fast Facts
Main Specialty: Oncology
Other Interests & Specialties: General oncology, lung cancer, mesothelioma, lung cancer treatment and research for a lung cancer cure.
Certifications, Awards & Accolades: American Board of Internal Medicine Certification in Internal Medicine, National Medical Director of the Academic Thoracic Oncology Medical Investigators Consortium, Member of the National Comprehensive Cancer Network Lung Cancer Committee, 5th Bonnie J. Addario Lectureship recipient, Hank Baskett Sr. Spirit Award, Breath Away From The Cure Award
Education & Experience:
Fellowship at the John Radcliffe Hospital
Medical Degree from Oxford University Medical School
03. Publications
Publications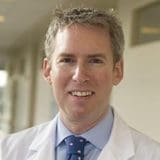 Get Help Contacting Dr. D. Ross Camidge