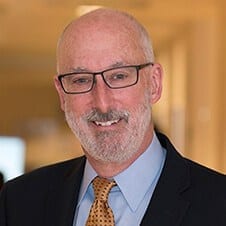 Dr. H. Richard Alexander, Jr.
Chief Surgical Officer
---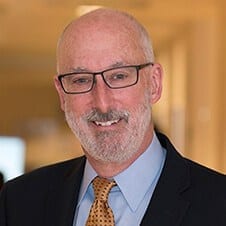 Dr. H. Richard Alexander, Jr.
Chief Surgical Officer
---
01. Doctor Overview
Doctor Overview
Dr. Alexander's research and clinical practice focus on the use of innovative surgical techniques aimed at difficult-to-treat cancers, especially advanced cancers that occur in the gastrointestinal tract. While his laboratory research investigates several different types of progressive cancers, Dr. Alexander has a particular interest in malignant peritoneal mesothelioma—a rare cancer type that occurs in the thin cell walls (peritoneum) of the abdominal cavity. Dr. Alexander's research involves analyzation of mesothelioma tumors at the molecular level—exploring the genes and proteins within tumors in an effort to identify the best treatment approaches for patients with this disease. Dr. Alexander also specializes in the treatment of peritoneal dissemination—the spread of tumors within the abdominal cavity—which he identifies as "a very difficult clinical challenge." Dr. Alexander believes that the best possible outcomes for patients can be achieved by integrating the strengths of several different treatment modalities for cancer. For example, he often employs a strategy of combined chemotherapy, surgery, and regional intraabdominal chemotherapy in the treatment of his patients which often results in "very significantly improved outcomes."
A noted lecturer on an international level and published author of more than 250 journal articles, Dr. Alexander is a member of the editorial boards of the Journal of Clinical Oncology and the Annals of Surgical Oncology. He also serves as a reviewer for several prominent scientific publications, including Cancer Research, Annals of Surgery, Surgery, The New England Journal of Medicine, and Clinical Cancer Research. Dr. Alexander is a fellow of the American College of Surgeons, the American Surgical Association, and the Society of Surgical Oncology, as well as a member of several professional organizations, including the Society of University Surgeons, the Association for Academic Surgery, the American Association for Cancer Research, and the American Association of Endocrine Surgeons.
02. Fast Facts
Doctor Fast Facts
Main Specialty: Surgery
Specialties/Areas of Interest: Gastrointestinal cancers, peritoneal mesothelioma, metastatic solid organ cancers, peritoneal surface metastases and surgery for peritoneal mesothelioma.
Certifications, Awards & Accolades: American Board of Surgery Certification, National Institutes of Health Award of Merit, America's Top Physicians, member of the Mesothelioma Applied Research Foundation, served on the editorial board of Surgery journal, Fellow of the American College of Surgeons, Fellow of the American Surgical Association, Fellow of the Society of Surgical Oncology, honorary member of the Royal College of Surgeons, former Deputy Director of the National Cancer Institute's Center for Cancer Research
Education & Experience:
Residency in General Surgery with National Capital Consortium
Fellowship in Surgical Oncology at the Memorial Sloan-Kettering Cancer Center
Internship with National Capital Consortium
Medical Degree from Georgetown University School of Medicine
03. Publications
Publications
Transglutaminase is a mesothelioma cancer stem cell survival protein that is required for tumor formation. Oncotarget. October 2018;9(77):34495-34505. doi: 10.18632/oncotarget.26130
Current Management and Future Opportunities for Peritoneal Metastases: Peritoneal Mesothelioma. Annals of Surgical Oncology. August 2018;25(8):2159-2164. doi: 10.1245/s10434-018-6337-5
Treatment Factors Associated With Long-Term Survival Following Cytoreductive Surgery and Regional Chemotherapy for Patients with Malignant Peritoneal Mesothelioma. Surgery. June 2013;153(6):779–786. doi: 10.1016/j.surg.2013.01.001
Clinical results of cytoreduction and HIPEC for malignant peritoneal mesothelioma. Cancer Treatment and Research. 2007;134:343-55. doi: 10.1007/978-0-387-48993-3_22
Treatment of primary peritoneal mesothelioma by continuous hyperthermic peritoneal perfusion (CHPP). Annals of Surgical Oncology. September 1999;6(6):582-90. doi: 10.1007/s10434-999-0582-6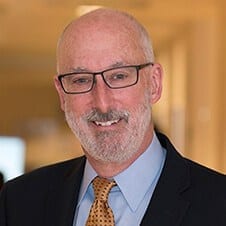 Get Help Contacting Dr. H. Richard Alexander, Jr.
Free
Mesothelioma Treatment Guide
Please fill in the form to request our FREE Mesothelioma Treatment Guide.
It will be sent to you within 24 hours.