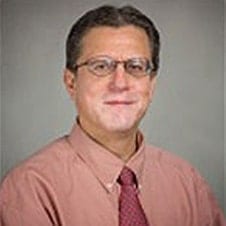 Dr. Alberto A. Chiappori
Medical Oncologist
---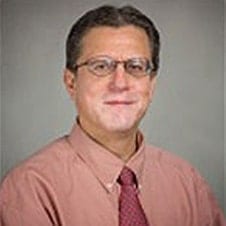 Dr. Alberto A. Chiappori
Medical Oncologist
---
01. Doctor Overview
Doctor Overview
Dr. Alberto A. Chiappori specializes in medical oncology and serves at H. Lee Moffitt Cancer Center & Research Institute. There, he is Senior Member of Oncology and Medicine for the Thoracic Oncology Program. Dr. Chiappori specializes in the treatment of thymoma, lung cancer and mesothelioma.
Dr. Chiappori's medical career began after receiving his board certification in medical oncology in 1997. After graduating from medical school in Lima, Peru, he completed a residency in Illinois and a fellowship in Nashville, Tennessee. Dr. Chiappori joined the Thoracic Oncology Program at Moffitt in 2001, where he is still building his experience.
Dr. Chiappori's experience and knowledge is prevalent throughout several publications as he continues to not only treat patients, but to expand his clinical research, particularly in the field of lung cancers.
02. Fast Facts
Doctor Fast Facts
Main Specialty: Thoracic Oncology
Other Interests & Specialties: Thymoma, lung cancers and mesothelioma.
Certifications, Awards & Accolades: American Society of Clinical Oncology member, International Association for the Study of Lung Cancer (IASLC) member
Education & Experience:
Medical Degree from Cayetano Heredia University of Peru
Residency at Southern Illinois University School of Medicine
Fellowship in Hematology/Oncology at Vanderbilt University School of Medicine
03. Publications
Publications
Molecular Origins of Lung Cancer: Prospects for Personalized Prevention and Therapy. Journal of Thoracic Oncology. October 2011;118(9):2525-2531. doi: 10.1002/cncr.26522
Increased Bioavailability of Intravenous Versus Oral CI-1033, a Pan erbB Tyrosine Kinase Inhibitor: Results of a Phase I Pharmacokinetic Study. Clinical Cancer Research. August 2006;12(15). doi: 10.1158/1078-0432.CCR-05-2379
Phase 1 pharmacokinetic and drug‐interaction study of dasatinib in patients with advanced solid tumors. Cancer. January 2010;116(6):1582-1591. doi: 10.1002/cncr.24927
Phase I study of carboplatin in combination with gemcitabine and irinotecan in patients with solid tumors. Cancer. April 2007;109(7):1413-1419. doi: 10.1002/cncr.22522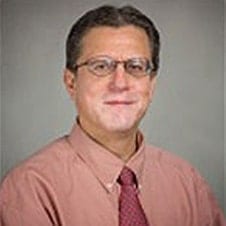 Get Help Contacting Dr. Alberto A. Chiappori
Free
Mesothelioma Treatment Guide
Please fill in the form to request our FREE Mesothelioma Treatment Guide.
It will be sent to you within 24 hours.