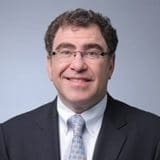 Dr. Harvey Pass
Director of General Thoracic Surgery and Chief of Thoracic Oncology
---
Affiliated Treatment Facilities
Contact Information
Perlmutter Cancer Center
160 East 34th Street, 8th Floor
New York, NY 10016
(212) 731-5414
01. Doctor Overview
Doctor Overview
Dr. Harvey Pass is a renowned thoracic surgeon that has dedicated his career to bringing increased awareness of the dangers of asbestos exposure and its causal relationship to pleural mesothelioma to both the medical community and the public at large. One of his most important research findings occurred while at the Karmanos Cancer Center from 1996 – 2005. While there, Dr. Harvey Pass and his colleagues completed a key study through which they identified a protein called osteopontin that presents at elevated levels in patients diagnosed with pleural mesothelioma. This important medical discovery now allows doctors to use a simple blood test to screen individuals with a history of asbestos exposure to help diagnose pleural mesotheliomas in earlier stages (stage 1 and stage 2) where they can be treated more successfully.
Dr. Pass currently serves as Chief of the Division of Thoracic Oncology at NYU Langone Medical Center's Perlmutter Cancer Center. He oversees a laboratory at Bellevue Hospital where much important research work funded by the National Cancer Institute takes place including the new Mesothelioma Pathogenesis Program Project. He has also established a three-year Thoracic Fellowship Training Program at NYU for individuals interested in general thoracic surgery.
Dr. Harvey Pass has held numerous positions in professional associations, has served as guest reviewer for major medical journals and publications, has served as a consultant to private companies and well as public agencies and foundations, continues to be a passionate advocate for patients diagnosed with mesothelioma and has received the Castle Connolly America's Top Doctors award for the last five years. On top of that, Dr. Pass has authored and co-authored more than 300 articles and medical studies, as well as written a mesothelioma book.
02. Fast Facts
Doctor Fast Facts
Main Specialty: Thoracic Surgery
Other Interests & Specialties: Lung cancer and mesothelioma treatments, benign and malignant diseases of the chest, thoracic malignancies and cardiothoracic surgery.
Certifications, Awards & Accolades: Mentor at NYU Langone, Member of the American Association for Thoracic Surgery, Member of the Cardiothoracic Surgery Network, Member of the General Thoracic Surgical Club, Member of the Society of Thoracic Surgeons, International Mesothelioma Interest Group Wagner Medal Recipient, Mesothelioma Applied Research Foundation Pioneer Award recipient, American Association for the Cancer Research's Landon Foundation AACR Innovator Award for International Collaboration in Cancer Research Recipient, named in Castle Connolly's series of America's Top Doctors, America's Top Doctors for Cancer, Top Doctors in the New York Metro Area Award
Education & Experience:
Medical Degree from Duke University
Residency at Duke University Medical School, University of Mississippi Medical Center, Medical University of South Carolina
Fellowship at National Cancer Institute
03. Publications
Publications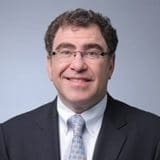 Get Help Contacting Dr. Harvey Pass