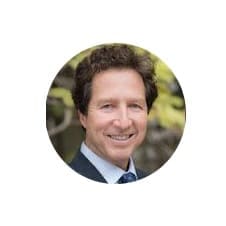 Dr. David M. Jablons
Chief of General Thoracic Surgery and Director of the Thoracic Oncology Laboratory
---
Contact Information
Helen Diller Family Comprehensive Cancer Center
1600 Divisadero Street, 4th Floor
San Francisco, CA 94143
(415) 885-3882
A renowned expert on lung cancer and a leader in surgical therapies for thoracic cancers such as pleural mesothelioma, Dr. David Jablons is an Ada Distinguished Professor of Thoracic Oncology and Professor of Cardiothoracic Surgery at the University of California, San Francisco School of Medicine. He is also Chief of General Thoracic Surgery at the UCSF Medical Center.
After earning his medical degree from Albany Medical College of Union University, Dr. Jablons completed a surgical residency at Tufts-New England Medical Center and a Cardiothoracic Fellowship at Cornell University Medical Center. He has authored numerous articles and research papers and receives many requests to lecture about his lung cancer research at conferences and meetings around the world. Dr. Jablons leads research at the UCSF Thoracic Oncology Laboratory on the molecular biology and genomics of lung cancer.
Main Speciality: Thoracic Surgery
Other Interests & Specialties: General cardiac/thoracic surgery, carcinoid tumors, chest wall tumors, esophageal cancer, lung metastases, lung transplantation, lung volume reduction surgery, malignant mesothelioma, mediastinal masses, minimally invasive thoracic surgery, non-small cell lung cancer, robotic thoracic surgery, sarcomas, small cell lung cancer, video-assisted thoracoscopic surgery and early detection.
Certifications, Awards & Accolades: American Board of Thoracic Surgery Certification in Thoracic and Cardiac Surgery, Surgical Resident Teaching Award from the University of California, Thoracic Oncology Program affiliation, UCSF Helen Diller Family Comprehensive Cancer Center member
Education & Experience:
Residency in General Surgery at Tufts Medical Center
Fellowship in Thoracic Surgery New York Presbyterian Hospital – Cornell Campus
Internship at Naval Hospital
Medical Degree from Albany Medical College
Publications:
Targeting YAP in malignant pleural mesothelioma. Journal of Cellular and Molecular Medicine. November 2017;21(11):2663-2676. doi: 10.1111/jcmm.13182
DCLK1 is correlated with MET and ERK5 expression, and associated with prognosis in malignant pleural mesothelioma. International Journal of Oncology. July 2017;51(1):91-103. doi: 10.3892/ijo.2017.4021
Cul4A overexpression associated with Gli1 expression in malignant pleural mesothelioma. Journal of Cellular and Molecular Medicine. October 2015;19(10):2385-96. doi: 10.1111/jcmm.12620
Drug development against the hippo pathway in mesothelioma. Translational Lung Cancer Research. June 2017;6(3):335-342. doi: 10.21037/tlcr.2017.06.02
Wnt inhibitory factor-1, a Wnt antagonist, is silenced by promoter hypermethylation in malignant pleural mesothelioma. Biochemical and Biophysical Research Communications. April 2006;342(4):1228-32.
Wnt2 as a new therapeutic target in malignant pleural mesothelioma. International Journal of Cancer. November 2005;117(2):326-32.
Related pages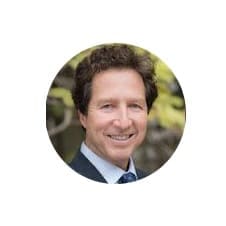 Get Help Contacting Dr. David M. Jablons
Free
Mesothelioma Treatment Guide
Please fill in the form to request our FREE Mesothelioma Treatment Guide.
It will be sent to you within 24 hours.