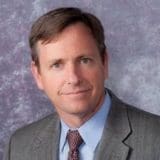 Dr. David Bartlett
Chair of AHN Cancer Institute
---
Affiliated Treatment Facilities
Contact Information
AHN Surgical Oncology
Saint Vincent Professional Building
311 W 24th St
Erie, PA 16502
(412) 692-2852
01. Doctor Overview
Doctor Overview
Dr. David Bartlett is the chair of AHN Cancer Institute in Pennsylvania. Dr. Bartlett previously was the director of Multidisciplinary Disease Site Clinical and Research Programs for UPMC Hillman Cancer Center. He also served as the Bernard Fisher Professor of Surgery at the University of Pittsburgh School of Medicine, vice chairman for surgical oncology and gastrointestinal services and vice chairman of the David C. Koch Regional Perfusion Cancer Therapy Center on the UPMC campus.
He is board-certified in general surgery. Dr. Bartlett specializes in treating peritoneal mesothelioma and other carcinomas that develop in the peritoneal region, such as liver and bile duct cancer and abdominal sarcomas. A specific area of interest to Dr. Bartlett is the research and development of new treatment techniques for patients that have developed cancer in the peritoneal cavity. His expertise lies in delivering targeted chemotherapy agents directly to the blood vessels that are associated with a tumor. He has also assisted with developing a technique to deliver chemotherapy directly into the peritoneal cavity in patients that present with localized malignancies in that region.
Dr. Bartlett has conducted research at the National Cancer Institute to develop new surgical techniques that resulted in improved survival rates for patients with cancer of the abdomen and liver. In addition to his work in developing techniques to deliver targeted chemotherapy to tumor sites, he is also now investigating techniques to deliver gene therapy directly to tumors. He is the author of articles featured in peer-reviewed journals, covering topics such as targeted regional treatment and gene therapies.
02. Fast Facts
Doctor Fast Facts
Main Specialty: Surgical Oncology, Gastrointestinal Services
Other Interests & Specialties: Surgery, surgical oncology, minimally invasive surgery, abdominal sarcomas, peritoneal mesothelioma, liver and bile duct cancers and gene therapy.
Certifications, Awards & Accolades: American Board of Surgery Certification in General Surgery, Lifetime Achievement Award, American Medical Association member, Society of Surgical Oncology member, Society of Laparoendoscopic Surgeons member, American Society of Gene Therapy member, Society of University Surgeons member, American Society of Clinical Oncology member, member of the American Association for Cancer Research, member of the Society of Laparoendoscopic Surgeons, member of the American Society of Peritoneal Surface Malignancies
Education & Experience:
Medical Degree from University of Houston at Clear Lake
Residency at Hospital of the University of Pennsylvania
Fellowship in Surgical Oncology at Memorial Sloan-Kettering Cancer Center
03. Publications
Publications
Analysis of factors associated with outcome in patients with malignant peritoneal mesothelioma undergoing surgical debulking and intraperitoneal chemotherapy. Journal of Clinical Oncology. December 2003;21(24):4560-7. doi: 10.1200/JCO.2003.04.150
Continuous hyperthermic peritoneal perfusion with cisplatin for the treatment of peritoneal mesothelioma. The Cancer Journal from Scientific American. May 1997;3(3):174-9.
04. Mesothelioma Clinical Trials
Mesothelioma Clinical Trials by David Bartlett, M.D.
Dr. David Bartlett is associated with the following clinical trials:
---
Conditions: Neoplasms, Mesothelioma, Carcinoma, Peritoneal Neoplasms, Pancreatic Neoplasms
Last Updated: July 6, 2020
Status: Completed
Locations: Pittsburgh, PA.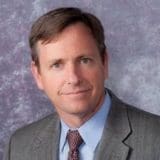 Get Help Contacting Dr. David Bartlett