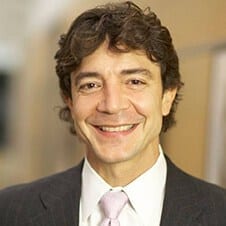 Dr. Raja M. Flores
Chair of the Department of Thoracic Surgery
---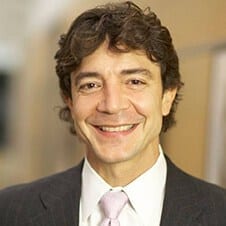 Dr. Raja M. Flores
Chair of the Department of Thoracic Surgery
---
01. Doctor Overview
Doctor Overview
Considered a leading expert in the study and treatment of malignant pleural mesothelioma, Dr. Raja M. Flores is Chairman for the Department of Thoracic Surgery at The Mount Sinai Medical Center in New York. In addition to his medical degree, Dr. Flores also completed a clinical effectiveness program at Harvard's School of Public Health and received an M.S. in biostatistics from Columbia University.
Certified by the American Board of Surgery and the American Board of Thoracic Surgery, Flores has served as the clinical assistant professor of cardiothoracic surgery at Cornell University Medical College, New York, and assistant professor of cardiothoracic surgery at the same institution. In addition to speaking English, Dr. Flores is fluent in both Spanish and Arabic, allowing him to more easily serve the diverse population of the New York City metropolitan area.
As a researcher, Dr. Flores has participated in and led many clinical trials, including several involving the study and treatment of malignant mesothelioma. Recent trials include a large study that involved the use of neoadjuvant gemcitabine and cisplatin followed by extrapleural pneumonectomy and high dose radiation for the treatment of malignant mesothelioma patients, and another which examined the use of neoadjuvant Alimta/cisplatin, extrapleural pneumonectomy, and high dose radiation to treat mesothelioma.
02. Fast Facts
Doctor Fast Facts
Main Speciality: Thoracic Surgery
Other Interests & Specialties: Malignant pleural mesothelioma, lung cancer screening, thoracoscopy, VATS lobectomy, intraoperative chemotherapy, tracheal, carinal, esophageal surgery, neoadjuvant gemcitabine and cisplatin, extrapleural pneumonectomy, neoadjuvant Alimta/cisplatin and pleurectomy decortication.
Certifications, Awards & Accolades: Merit awards from American Association for Thoracic Surgery (AATS), The Society of Thoracic Surgeons (STS), General Thoracic Surgical Club, Cardiothoracic Surgery Network, European Society of Thoracic Surgeons (ESTS) and the International Society for Minimally Invasive Cardiothoracic Surgery
Education & Experience:
Medical Degree from Albert Einstein College of Medicine
Residency at Columbia-Presbyterian Medical Center
Fellowship at Brigham and Women's Hospital in Boston/Dana Farber Cancer Institute
03. Publications
Publications
Early stage lung cancer survival after wedge resection and stereotactic body radiation. Journal of Thoracic Disease. October 2018; 10(10):5702-5713. doi: 10.21037/jtd.2018.09.140
Systematic review of quality of life following pleurectomy decortication and extrapleural pneumonectomy for malignant pleural mesothelioma. BioMed Central Cancer. November 2018;18(1):1188. doi: 10.1186/s12885-018-5064-4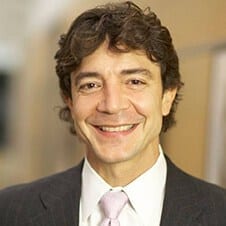 Get Help Contacting Dr. Raja M. Flores
Free
Mesothelioma Treatment Guide
Please fill in the form to request our FREE Mesothelioma Treatment Guide.
It will be sent to you within 24 hours.