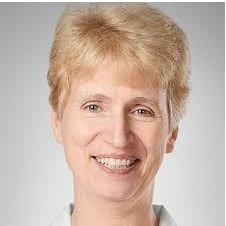 Dr. Claire Verschraegen
Medical Oncologist and Associate Director of Translational Research
---
Contact Information
The James Cancer Hospital and Solove Research Institute and The James at Martha Morehouse
Outpatient Care
2050 Kenny Road
Columbus, OH 43221
(614) 293-4320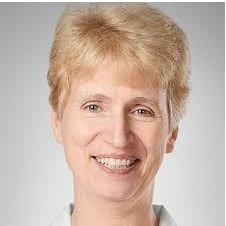 Dr. Claire Verschraegen
Medical Oncologist and Associate Director of Translational Research
---
Contact Information
The James Cancer Hospital and Solove Research Institute and The James at Martha Morehouse
Outpatient Care
2050 Kenny Road
Columbus, OH 43221
(614) 293-4320
01. Doctor Overview
Doctor Overview
Considered one of the United States' leading experts in malignant peritoneal mesothelioma, Dr. Claire Verschraegen is a native of Belgium and is currently the Director of the Division of Medical Oncology for the Department of Internal Medicine at Ohio State University of Medicine. Her research focuses on treatment for pleural and peritoneal mesothelioma, with many studies focusing around combinations of chemotherapy drugs, like pemetrexed and gemcitabine.
Verschraegen is a member of the Mesothelioma Applied Research Foundation and as such has appeared as guest or keynote speaker at a number of mesothelioma-centered symposiums, conferences, workshops and meetings sharing information with both mesothelioma doctors and their patients. A former Fulbright scholar, she has penned more than 80 peer-reviewed papers, 10 book chapters and 20 invited papers. Her studies and expertise have also earned Dr. Verschraegen the Occino-Kernkamp Prize from the Belgium Association of University Women.
Dr. Verschraegen is board certified in internal medicine and medical oncology in America as well as in Belgium. As a medical oncologist, she focuses on the treatment of not only peritoneal mesothelioma but also a variety of gynecological and appendiceal cancers. She has conducted extensive research on the chemotherapy drug Alimta® used in tandem with gemcitabine for the treatment of malignant peritoneal mesothelioma.
02. Fast Facts
Doctor Fast Facts
Main Speciality: Medical Oncology
Other Interests & Specialties: Mesothelioma, metastatic melanoma, sarcomas, gynecologic malignancies and the study of new anticancer drugs and treatments for solid tumors.
Certifications, Awards & Accolades: American Board of Internal Medicine Certification in Internal Medicine, American Board of Internal Medicine Certification in Medicine Oncology, member of the Mesothelioma Applied Research Foundation
Education & Experience:
Medical Degree from Université Libre de Bruxelles in Belgium
Residency at University of Texas Health Science Center
Fellowship for Oncology at University of Texas MD Anderson Cancer Center
Fellowship in Internal Medicine at Clinique L. Caty
03. Publications
Publications
New insights into understanding the mechanisms, pathogenesis, and management of malignant mesotheliomas. The American Journal of Pathology. April 2013;182(4):1065-77. doi: 10.1016/j.ajpath.2012.12.028
Avelumab in patients with previously treated mesothelioma: Updated phase 1b results from the JAVELIN Solid Tumor trial. Journal of Clinical Oncology. February 2018;36(5):166-166. doi: 10.1200/JCO.2018.36.5_suppl.16
Phase II study of cediranib in patients with malignant pleural mesothelioma: SWOG S0509. Journal of Thoracic Oncology. November 2011;6(11):1938-45. doi: 10.1097/JTO.0b013e318229586e
Pemetrexed plus gemcitabine as first-line chemotherapy for patients with peritoneal mesothelioma: final report of a phase II trial. Journal of Clinical Oncology. July 2008;26(21):3567-72. doi: 10.1200/JCO.2007.15.2868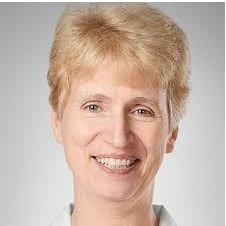 Get Help Contacting Dr. Claire Verschraegen
Free
Mesothelioma Treatment Guide
Please fill in the form to request our FREE Mesothelioma Treatment Guide.
It will be sent to you within 24 hours.