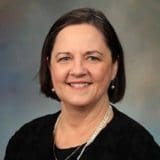 Dr. Helen J. Ross
Medical Oncologist
---
Affiliated Treatment Facilities
Contact Information
Banner Gateway Medical Center
2946 East Banner Gateway Drive
Gilbert, AZ 85234
(480) 256-6444
01. Doctor Overview
Doctor Overview
Dr. Helen J. Ross is a medical oncologist with expertise in treating esophageal cancer, lung cancer and mesothelioma. She currently practices at the Banner MD Anderson Cancer Center at Banner Gateway Medical Center. Previously, Dr. Ross practiced at Mayo Clinic Hospital in Phoenix, with a second office at the Mayo Clinic in Scottsdale. Dr. Ross has been practicing medicine for over 20 years and continues to be an avid researcher to develop new treatments and treatment modalities to improve patient survival rates and quality of life.
Dr. Ross has authored and co-authored over 60 medical studies, book chapters and articles found in numerous medical journals, including the Annals of Thoracic Surgery. Her areas of research have included chemotherapy drugs for lung conditions, new chemotherapy combinations for peritoneal mesothelioma and stereotactic body radiotherapy for recurrent cancers.
02. Fast Facts
Doctor Fast Facts
Main Specialty: Oncology
Other Interests & Specialties: Lung cancer, malignant mesothelioma, esophageal cancer, multimodality therapy and clinical trials.
Certifications, Awards & Accolades: American Board of Internal Medicine Certifications in Medical Oncology and Internal Medicine, Top Oncologist in Phoenix and Scottsdale by the International Association of Oncologists, Top Presenters in Arizona Merit Award from Mayo School of Continuous Professional Development
Education & Experience:
Fellowship for Hematology and Medical Oncology at the Department of Medicine, University of California
Residency for Internal Medicine at Cedars-Sinai Medical Center
Medical Degree from University of California
Bachelor's Degree in Biology at Revelle College at University of California
03. Publications
Publications
Single-arm, open label study of pemetrexed plus cisplatin in chemotherapy naïve patients with malignant pleural mesothelioma: outcomes of an expanded access program. National Center for Biotechnology information. February 2007;55(2):187-94. doi: 10.1016/j.lungcan.2006.09.023
Pemetrexed alone or in combination with cisplatin in previously treated malignant pleural mesothelioma: outcomes from a phase IIIB expanded access program. National Center for Biotechnology information. July 2006;1(6):506-12.
Open-label study of pemetrexed alone or in combination with cisplatin for the treatment of patients with peritoneal mesothelioma: outcomes of an expanded access program. National Center for Biotechnology information. July 2005;7(1):40-6. doi: 10.3816/CLC.2005.n.020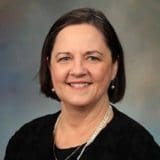 Get Help Contacting Dr. Helen J. Ross