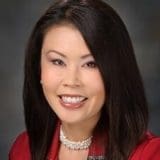 Dr. Anne S. Tsao
Director of the Department of Mesothelioma Program
---
Affiliated Treatment Facilities
Contact Information
Thoracic Center
Main Building, Floor 9, Elevator B
1515 Holcombe Boulevard
Houston, TX 77030
(713) 792-6363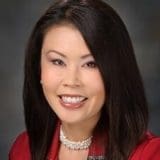 Dr. Anne S. Tsao
Director of the Department of Mesothelioma Program
---
Affiliated Treatment Facilities
Contact Information
Thoracic Center
Main Building, Floor 9, Elevator B
1515 Holcombe Boulevard
Houston, TX 77030
(713) 792-6363
01. Doctor Overview
Doctor Overview
As director of the mesothelioma program at the M.D. Anderson Cancer Center at the University of Texas in Houston, Anne Tsao M.D. is one of the nation's foremost authorities on malignant mesothelioma.
Dr. Tsao and her colleagues at Anderson have penned many articles providing a large amount of information for many professional journals and have been involved in numerous clinical trials involving the treatment of malignant mesothelioma, an aggressive form of cancer that is often diagnosed in advanced stages and difficult to treat.
In articles in publications such as the Journal of Clinical Oncology, Tsao has discussed the impact of novel therapies, the importance of clinical trials, and controversial issues such as the use of extrapleural pneumonectomy in the treatment of the disease. She has also campaigned for the use of intrapleural therapies as well as gene therapy and immunotherapy for the treatment of malignant pleural mesothelioma and lectures nationally and internationally on these subjects.
Tsao has also performed studies involving smoking history and its impact on the prognosis of those with non-small cell lung cancers like mesothelioma. She has also stressed the need for chemo-prevention, the use of natural, synthetic, or biologic chemical agents to suppress cancer in high-risk populations or prevent carcinogenic progression to invasive cancer.
02. Fast Facts
Doctor Fast Facts
Main Speciality: Thoracic Medical Oncology
Other Interests & Specialties: Individualized cancer therapy, mesothelioma and lung cancer.
Certifications, Awards & Accolades: Co-Chair of the MDACC Clinical Research Committee, Scientific Advisory Committee member, chairing session participant for American Radium Society, Chair of the Communications Committee for International Association for the Study of Lung Cancer (IASLC), Chair of the Mesothelioma Applied Research Foundation (MARF), SWOG Executive Lung Committee member, SWOG Mesothelioma Steering Committee member, DSMB for NRG Thoracic Oncology member and NRG Lung Executive Committee member.
Education & Experience:
Internship and Residency at Indiana University
Medical Oncology Fellowship at the University of Texas MDACC
Medical Degree from the University of Chicago Pritzker School of Medicine
03. Publications
Publications
Phase I/II Trial Evaluating the Anti-Vascular Endothelial Growth Factor Monoclonal Antibody Bevacizumab in Combination With the HER-1/Epidermal Growth Factor Receptor Tyrosine Kinase Inhibitor Erlotinib for Patients With Recurrent Non–Small-Cell Lung Cancer. Journal of Clinical Oncology. September 2016. doi: 10.1200/JCO.2005.02.477
Meta-analysis of the impact of human papillomavirus (HPV) on cancer risk and overall survival in head and neck squamous cell carcinomas (HNSCC). BioMed Central Ltd. in Head & Neck Oncology. June 2010;2(1):15. doi: 10.1186/1758-3284-2-1-15
04. Mesothelioma Clinical Trials
Mesothelioma Clinical Trials by Anne S. Tsao, M.D.
Dr. Tsao is associated with the following clinical trials:
---
Conditions: Mesothelioma, Lung Neoplasms
Last Updated: June 2, 2021
Status: Active, not recruiting
---
Conditions: Mesothelioma, Lung Neoplasms
Last Updated: April 30, 2021
Status: Active, not recruiting
---
Conditions: Mesothelioma
Last Updated: June 15, 2021
Status: Active, not recruiting
---
Conditions: Mesothelioma
Last Updated: September 26, 2018
Status: Unknown status
Sorry, there are no clinical trials to display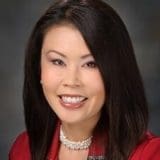 Get Help Contacting Dr. Anne S. Tsao