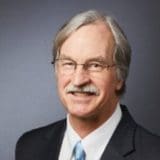 Dr. Frank C. Detterbeck
Chief of Thoracic Surgery and Surgical Director of Thoracic Oncology
---
Affiliated Treatment Facilities
Contact Information
35 Park Street, Suite 4th Floor
New Haven, CT 06511
(203) 200-5864
01. Doctor Overview
Doctor Overview
Dr. Frank C. Detterbeck has researched and treated patients afflicted with a variety of thoracic diseases, including lung cancer, lung metastases, esophageal cancer, mediastinal tumors, chest wall tumors, thymoma, Pancoast tumors and sarcoma. Dr. Detterbeck also has experience with treatments for mesothelioma. His work in these subjects led to the authoring of numerous research-based publications, including more than 150 papers and book chapters. He currently serves as the associate director of the Yale Cancer Center, which partners with Smilow Cancer Hospital in New Haven, Connecticut.
It is vital for medical professionals to stay up-to-date on the latest technological breakthroughs and treatment options in their fields, and Dr. Detterbeck has done so. He is well versed in various surgery techniques, particularly in the increasingly popular area of minimally invasive surgery. As opposed to open-chest surgery, minimally invasive surgery requires a much smaller incision. These options allow the use of specialized tools and tiny video cameras that allow surgeons to see their actions inside the patients' body with the least amount of disruption.
Dr. Detterbeck has given invited lectures at conferences and other scientific gatherings around the globe. He has presented on the topic of thymic tumors at the European Society of Thoracic Surgeons Annual Meeting in Krakow, Poland; on minimally invasive surgery at the European Master Class Course for Minimally-Invasive Thoracic Surgery in Paris, France; and on multimodality therapy of lung cancer at the 11th European Conference on General Thoracic Surgery of the European Society of Thoracic Surgeons in Zurich, Switzerland, among others.
02. Fast Facts
Doctor Fast Facts
Main Specialty: Thoracic Surgery
Other Interests & Specialties: General cardiac/thoracic surgery and lung removal surgery.
Certifications, Awards & Accolades: American Board of Thoracic Surgery Certification in Thoracic and Cardiac Surgery
Education & Experience:
Residency for General Surgery at Virginia Mason Medical Center
Fellowship for Thoracic Surgery at University of North Carolina Hospitals
Medical Degree from Northwestern University Feinberg School of Medicine
03. Publications
Publications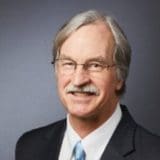 Get Help Contacting Dr. Frank C. Detterbeck