West Virginia Mesothelioma Doctors, Cancer Centers and Treatment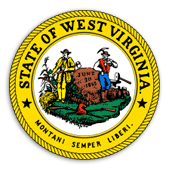 Mesothelioma patients living in West Virginia have access to quality mesothelioma treatment in state. Conventional mesothelioma treatments available in West Virginia include surgery, chemotherapy, and radiation. Additionally, clinical trials may currently be recruiting pleural and peritoneal mesothelioma patients in West Virginia.
We provide a list of top mesothelioma doctors practicing in West Virginia as well as the top cancer care centers in the state. Local cancer support services have been included as well for your convenience. Learn more about health care options available in West Virginia below.
West Virginia Mesothelioma Statistics
Mesothelioma Deaths, 1999 - 2015

Asbestosis Deaths, 1999 - 2015

Total Deaths, 1999 - 2015
West Virginia Mesothelioma Cancer Centers
Quality cancer treament services are available at the following mesothelioma cancer centers in West Virginia. More detailed information about each cancer center is available by clicking on the appropriate cancer center detail link.
Morgantown, WV
The Mary Babb Randolph Cancer Center at the West Virginia University School of Medicine in Morgantown, West Virginia specializes in treating mesothelioma, lung diseases, and thoracic cancers.
Top West Virginia Mesothelioma Doctors
We have compiled a list of mesothelioma doctors that practice in the state of West Virginia. Please click on the doctor's name to obtain more information about his/her background, areas of expertise, professional affiliations, and office locations.
Dr. Chowdhury
Huntington, WV
Thoracic Surgeon
St. Mary's Medical Center
St. Mary's Cardiovascular and Thoracic Surgery
Huntington, WV 25702
(304) 399-7530
Dr. Nepal C. Chowdhury is a board certified thoracic surgeon and is currently practicing at Cabell Huntington Hospital in Huntington, WV specializing in general thoracic surgery and peripheral vascular surgery.
Dr. Wolfer
Huntington, WV
Thoracic Surgeon
Marshall Health-Surgery
Huntington, WV 25701
(304) 691-1200
Dr. Rebecca S. Wolfer is board certified in both general surgery and cardiothoracic surgery and is an associate professor in the Department of Surgery at the Joan C. Edwards School of Medicine at Marshall University.
It is not uncommon for patients to travel outside of their current states to meet with top oncologists and thoracic surgeons across the country. These mesothelioma experts usually have a particular focus within their practice.
Top Peritoneal Mesothelioma Doctors in the Country

Gastrointestinal Surgical Oncologist

Washington Cancer Institute
Chief, Division of Surgical Oncology

CHI Health Clinic
West Virginia Cancer Support Services
Cancer support services for mesothelioma patients include patient transport, temporary housing, physical therapy and counseling. The following local services may be of help to you while you are receiving treatment for mesothelioma in West Virginia.
West Virginia Treatment Support Services
Counseling & Support Groups

Cabell Huntington Hospital


(Huntington)
304-526-2000

WV University Healthcare


(Martinsburg)
304-264-1000

Long-Term Housing

CAMC Foundation Hospitality House


(Charleston)
304-388-9870

The Davis House


(Elkins)
304-630-3043

Rosenbaum Family House


(Morgantown)
304-598-6094

Patient Transport

Mountain State Transport


(Clarksburg)
304-624-0800
Hometown Transportatin


(Moundsville)
304-845-6070

MTM


(Charleston)
844-549-8353

Physical Therapy

St. Mary's Outpatient Rehabilitation Services


(Huntington)
304-526-1333

Pivot Physical Therapy


(Shepherdstown)
304-876-8600

Advanced Physical Therapy


(Charleston)
304-720-9185
Author: Linda Molinari
Editor in Chief, Mesothelioma Cancer Alliance
Read about Linda
Reviewer: Jennifer R. Lucarelli
Lawyer for Mesothelioma Victims and Their Families
Read about Jennifer