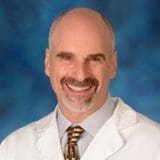 Dr. Joseph S. Friedberg
Co-Director, Temple Health Mesothelioma and Pleural Disease Program
---
Affiliated Treatment Facilities
Contact Information
Temple University Hospital – Main Campus
3401 N. Broad Street
Ambulatory Care Center, 5th Floor
Philadelphia, PA 19140
(800) 836-7536
01. Doctor Overview
Doctor Overview
Dr. Joseph S. Friedberg currently serves as the Co-Director of the Temple Health Mesothelioma and Pleural Disease Program and Thoracic Surgeon-in-Chief of Temple University Health System. He is also the Vice Chair of Surgical Services in the Department of Thoracic Medicine and a professor of thoracic medicine and surgery at Temple University.
Dr. Friedberg was previously the head of the Division of Thoracic Surgery at University of Maryland School of Medicine. He also served on the faculty of the University of Maryland School of Medicine as the Charles Reid Edwards Professor of Surgery.
Prior to his current position, Dr. Friedberg also served as chief of Thoracic Surgery at Penn Presbyterian Medical Center (part of the University of Pennsylvania Health System), was co-director of the Penn Mesothelioma and Pleural Disease Program, and was an associate professor of thoracic surgery at the University of Pennsylvania's Perelman School of Medicine. Dr. Friedberg was recognized by Best Doctors in America for 2009 – 2010 and 2011 – 2012.
Dr. Friedberg is known to perform video thoracoscopic procedures for the treatment of chest diseases such as mesothelioma and is skilled in both open and minimally invasive approaches to cancer surgery. He is a member of numerous medical societies, including the American Association of Thoracic Surgeons, the American College of Chest Physicians and the American Society of Clinical Oncology.
Dr. Friedberg's clinical research is focused on making today's mesothelioma treatments more effective. His work focused on the development new treatments that will be applied to patient care immediately or will be applicable within five years. His recent trials include the use of lasers and photodynamic therapy, investigating the combination of surgery and intraoperative PDT on various types of lung cancer, including mesothelioma. Other subjects of Dr. Friedberg's research include the use of "rare earth nanophosphors" for use in diagnostic and therapeutic cancer applications, exploring a new treatment combination for mesothelioma that would combine PDT and novel chemotherapeutic agents, the development of an "artificial lung" for reversible lung failure and the development of a system that would identify areas of the lungs that leak air at the time of surgery.
02. Fast Facts
Doctor Fast Facts
Main Specialty: Thoracic Surgery
Other Interests & Specialties: General cardiac/thoracic Surgery, mesothelioma, pleural mesothelioma, pleural malignancies and disorders, complex lung cancer, chest wall tumors, pulmonary metastasis, malignant pleural effusions, Diaphragm Disorders, pneumothorax, effective treatments for lung cancer and photodynamic therapy.
Certifications, Awards & Accolades: American Board of Surgery Certification in Surgery, American Board of Thoracic Surgery Certification in Thoracic and Cardiac Surgery, head of the Division of Thoracic Surgery at the University of Maryland School
Education & Experience:
03. Publications
Publications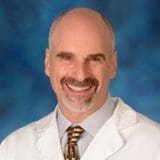 Get Help Contacting Dr. Joseph S. Friedberg