Ohio Mesothelioma Doctors, Cancer Centers and Treatment
Mesothelioma patients who live in Ohio have access to quality mesothelioma treatment options in state. Conventional mesothelioma treatments available in Ohio include surgery, chemotherapy, and radiation. Beyond these conventional treatments, clinical trials may currently be recruiting pleural and peritoneal mesothelioma patients in Ohio.
We provide a list of top mesothelioma doctors that practice in Ohio as well as the top cancer care centers in the state. A list of local cancer support services has been included as well for your convenience. Learn more about health care options available in Ohio below.
Ohio Mesothelioma Statistics
Mesothelioma Deaths, 1999 - 2015

Asbestosis Deaths, 1999 - 2015

Total Deaths, 1999 - 2015
Find a Mesothelioma Cancer Center in Ohio
The following mesothelioma cancer centers are located in the state of Ohio. These cancer centers are equipped to deliver quality mesothelioma treatment. Click on a specific cancer center link to get more in depth information.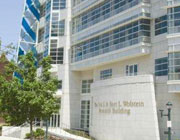 Cleveland, OH
Case Western Reserve University Cancer Research Center is a top cancer clinic where leading mesothelioma doctors employ the latest treatment methods to help cancer patients.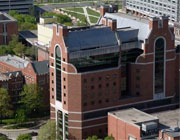 Columbus, OH
Ohio State University Comprehensive Cancer Center is a top cancer center where leading mesothelioma doctors use the latest mesothelioma treatment protocols to help their cancer patients.
Warren, OH
St. Joseph Cancer Care Center ranks among the best cancer centers in the country with top mesothelioma doctors who provide state of the art cancer treatment for patients.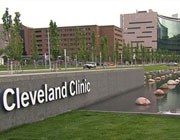 Cleveland, OH
The Cleveland Clinic is among the best mesothelioma cancer centers in the nation with top doctors providing state of the art cancer treatment for patients.
Toledo, OH
Toledo Community Hospital Oncology Program (CCOP) is among the best mesothelioma cancer centers in the nation with top doctors providing state of the art cancer treatment for patients.
Find a Mesothelioma Doctor in Ohio
For your convenience, we have compiled a list of mesothelioma doctors that are located in Ohio. Please click on a doctor link to obtain more information about their background, areas of expertise, professional affiliations, and contact information.
Dr. Carbone
Columbus, OH
Dr. David P. Carbone is a medical oncologist who currently serves as the director of the James Thoracic Center at the Ohio State University Medical Center (OSUMC). Dr. Carbone's clinical specialty is lung cancer and he is considered an international expert in the molecular genetics of lung tumors.
Dr. Folefac
Columbus, OH
Dr. Edmund Folefac is a medical oncologist and hematologist involved in mesothelioma treatment at The James Cancer Hospital in Columbus, Ohio.
Dr. Verschraegen
Columbus, OH
Dr. Claire Verschraegen is a leading expert in malignant peritoneal mesothelioma and is currently a Professor of Medicine at the University of Vermont and Director of the Division of Hematology and Oncology at the Vermont Cancer Center in Burlington, Vermont.
Dr. Pennell
Cleveland, OH
Dr. Nathan Pennell is Director of the lung cancer medical oncology program at The Cleveland Clinic's Taussig Cancer Institute and specializes in treating thoracic malignancies.
Dr. Stevenson
Cleveland, OH
Dr. James Stevenson is the Vice Chairman of the Department of hematology and medical oncology at the Cleveland Clinic's Taussig Cancer Institute.
It is not uncommon for patients to travel outside of their current states to meet with top oncologists and thoracic surgeons across the country. These mesothelioma experts usually have a particular focus within their practice.
Top Mesothelioma Doctors in the Country
Surgical Oncologist

UPMC Hillman Cancer Center
Chief, Division of Thoracic Surgery; Co-Director, The Lung Center

Brigham and Women's Hospital
Ohio Cancer Support Services
The following cancer support services may be of help to you while you are receiving treatment for mesothelioma in Ohio. Support services for mesothelioma patients include patient transport, temporary housing, physical therapy and counseling.
Ohio Treatment Support Services
Counseling & Support Groups

Saul and Saul, LLC


(Columbus)
614-626-5110

Able Counseling & Associates, Inc.


(Cleveland)
216-446-7147

Mind to Muscle Wellness LLC


(Dayton)
937-410-0519

Long-Term Housing

Hope Hollow


(Columbus)
614-459-HOPE

WoodSpring Suites Akron


(Akron)
320-245-0600

Patient Transport

TLC Transportation


(Toledo)
419-476-9350
Meda-Care Transportation, Inc.


(Cincinnati)
513-521-4799

Comfort & Caring Transportation Services LLC


(Bedford)
216-502-2468

Prestige Patient Transport


(Georgetown)
937-690-6100

Physical Therapy

Cornerstone Physical Therapy


(Columbus)
614-775-9618

Western Ohio Therapy Associates


(Greenville)
937-548-9495

Robinson Rehab Center and Sport Clinic


(Streetsboro)
330-626-5701
Treating Mesothelioma Can Be Expensive in Ohio
The costs associated with mesothelioma treatment can add up quickly. Additionally, many people may need to take time off work or stop working altogether to deal with their cancer diagnosis.
The table below provides cost estimates for some of the procedures commonly used in diagnosing and treating mesothelioma.
Common Costs Associated with Treating Mesothelioma
| Mesothelioma Diagnosis & Treatment Costs | Approximate Cost Range |
| --- | --- |
| Diagnostic Imaging (CT, PET, MRI) | $800 – $1,600 per scan |
| Needle Biopsy | $500 – $700 |
| Thoracoscopy or Pleuroscopy (lungs) or Laparoscopy (abdomen) | $3,600 – $5,000 |
| Thoracotomy (lungs) or Laparotomy (abdomen) | $7,800 – $7,900 |
| Surgery – Lobectomy/Pneumonectomy (removal of part or all of a lung) | $13,000 – $17,000 |
| Radiation | $7,000 – $12,000 |
| Chemotherapy – Pemetrexed (Alimta®) | $37,000 – $50,000 |
| Hyperthermic Intraperitoneal Chemotherapy (HIPEC) | $700 – $1,000 |
NOTE: The table above does not take insurance payments or reimbursements into account. These cost estimates are estimated using data from the FAIR Health Consumer Cost Lookup tool, Healthcare Bluebook, and other sources.
Filing an Asbestos Exposure Claim
Don't lose your right to file a claim. If you or a loved one has been diagnosed with mesothelioma and were exposed to asbestos in Ohio, you may be entitled to compensation. You must file your claim within the appropriate statute of limitations for the state of Ohio.
Resources for Ohio Mesothelioma Patients
Author: Linda Molinari
Editor in Chief, Mesothelioma Cancer Alliance
Read about Linda
Reviewer: Jennifer R. Lucarelli
Lawyer for Mesothelioma Victims and Their Families
Read about Jennifer