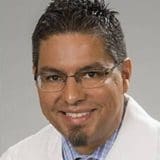 Dr. Robert A. Ramirez
Medical Oncologist
---
Affiliated Treatment Facilities
Contact Information
2220 Pierce Avenue
Nashville, TN 37232
(615) 936-8422
01. Doctor Overview
Doctor Overview
Dr. Robert Ramirez is a medical oncologist at the Vanderbilt-Ingram Cancer Center. He previously practiced at the Gayle and Tom Benson Cancer Center at Ochsner Medical Center in New Orleans, Louisiana. He specializes in hematologic and general oncology, as well as thoracic and gastrointestinal cancer. Dr. Ramirez also conducts research in the areas of small cell and non-small cell lung cancers. He worked at both the Ochsner Lung Cancer Multidisciplinary Program and the Ochsner Kenner/LSU Multidisciplinary Neuroendocrine Clinic. Dr. Ramirez is an active member of clinical trial design and education.
Dr. Ramirez received his medical degree from the University of Medicine and Dentistry of New Jersey Robert Wood Johnson Medical School, and completed his residency in internal medicine at Cooper University Hospital in Camden, New Jersey. He serves as a member of the International Association for the Study of Lung Cancer (IASLC), and the North American Neuroendocrine Tumor Society (NANETS).
02. Fast Facts
Doctor Fast Facts
Main Specialty: Oncology
Other Interests & Specialties: Hematologic oncology, general oncology, gastrointestinal cancer, thoracic cancer, non-small cell and small cell cancers and neuroendocrine tumors of the lung.
Certifications, Awards & Accolades: American Board of Internal Medicine Certifications in Internal Medicine and Medical Oncology, Fellow of the American College of Physicians (FACP), member of American Society of Clinical Oncology (ASCO), member of International Association for the Study of Lung Cancer (IASLC), member of the North American Neuroendocrine Tumor Society (NANETS)
Education & Experience:
Residency for Internal Medicine at Cooper University Hospital
Fellowship for Hematology/Oncology at the University of Tennessee
Internship at University of Medicine and Dentistry of New Jersey School of Osteopathic Medicine
Medical Degree from University of Medicine and Dentistry of New Jersey Robert Wood Johnson Medical School
03. Publications
Publications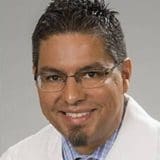 Get Help Contacting Dr. Robert A. Ramirez