People diagnosed with mesothelioma who live in Oregon have access to a number of quality health care options. Conventional mesothelioma treatments available in Oregon include surgery, chemotherapy and radiation. Beyond these conventional treatments, clinical trials may currently be recruiting pleural and peritoneal mesothelioma patients in Oregon.
Quickly diagnosing, staging and beginning a solid treatment plan gives one the best chance for improving life expectancy. We have listed top mesothelioma doctors that practice in Oregon as well as the top cancer care centers in the state. A number of local cancer support services has been included as well for your convenience.
01. Statistics
---
Oregon Mesothelioma Statistics
716 mesothelioma deaths (1999 – 2015)
192 asbestosis deaths (1999 – 2015)
908 total deaths (1999 – 2015)
02. Cancer Centers
Mesothelioma Cancer Centers in Oregon
Quality cancer treatment services are available at the following mesothelioma cancer centers in Oregon. More detailed information about each cancer center is available by clicking on the appropriate a cancer center detail link.
Oregon Mesothelioma Cancer Clinics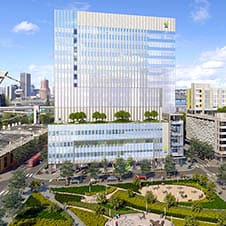 OHSU Knight Cancer Institute
Portland, OR 97239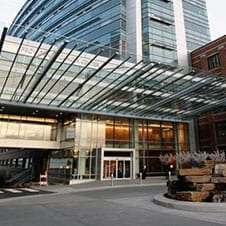 Providence Cancer Institute – Franz Clinic
Portland, OR 97213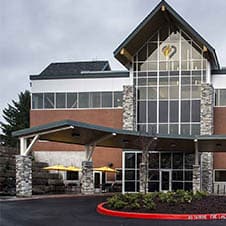 Samaritan Pastega Regional Cancer Center
Corvallis, OR 97330
03. Doctors
Top Oregon Mesothelioma Doctors
We have compiled a list of mesothelioma doctors that practice in the state of Oregon. Please click on a doctor link to obtain more information about his/her background, areas of expertise, professional affiliations, and office locations.
Oregon Mesothelioma Doctors
Rachel E. Sanborn, M.D.
Medical Oncologist and Co-Director of the Providence Thoracic Oncology Program
Portland, OR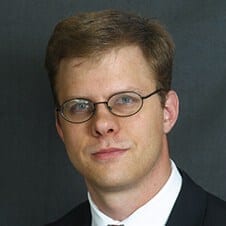 Paul H. Schipper, M.D.
Thoracic Surgeon
Portland, OR
It is not uncommon for patients to travel outside of their current states to meet with top oncologists and thoracic surgeons across the country. These mesothelioma experts usually have a particular focus within their practice.
04. Clinical Trials
Mesothelioma Clinical Trials in Oregon
The following clinical trials are in progress or actively recruiting participants in the state of Oregon:
---
Conditions: Carcinoma, Melanoma, Carcinoma, Squamous Cell, Uterine Cervical Neoplasms, Mesothelioma, Nasopharyngeal Carcinoma, Cholangiocarcinoma, Breast Neoplasms, Lung Neoplasms, Carcinoma, Basal Cell, Squamous Cell Carcinoma of Head and Neck, Endometrial Neoplasms, Colorectal Neoplasms, Carcinoma, Non-Small-Cell Lung, Carcinoma, Neuroendocrine, Thymoma, Small Cell Lung Carcinoma, Anus Neoplasms, Vulvar Neoplasms
Last Updated: May 12, 2020
Status: Recruiting
Locations: Los Angeles, CA. Los Angeles, CA. San Diego, CA. San Francisco, CA. Atlanta, GA. Chicago, IL. Fairway, KS. Detroit, MI. New York, NY. New York, NY. Portland, OR. Philadelphia, PA. Pittsburgh, PA. Houston, TX. Salt Lake City, UT. Charlottesville, VA. Seattle, WA.
05. Support Services
Cancer Support Services in Oregon
Cancer support services for mesothelioma patients include patient transport, temporary housing, physical therapy and counseling. The following local services may be of help to you while you are receiving treatment for mesothelioma in Oregon.
Oregon Treatment Support Services
Counseling & Support Groups

Oregon Cancer Foundation


(Eugene)
541-632-3654

Willamette Valley Cancer Institute


(Eugene, Springfield, Corvallis, Florence)
541-683-5001

Providence Health & Services


(Portland)
503-574-6595

OHSU Knight Cancer Institute


(Portland)
503-494-8311

Long-Term Housing

Providence St. Vincent Medical Center Guest Housing Center


(Portland)
503-216-1575

Providence Portland Medical Center Guest House


(Portland)
844-971-7768

Patient Transport

Gold Star Transport Inc.


(Salem)
503-910-2717
Secure Transportation of Oregon


(Springfield)
541-912-1334

Metro West Ambulance


(Hillsboro)
503-648-6656

Physical Therapy

Legacy Health


(Portland, Beaverton, Tualatin, Gresham)
503-413-3707

Focus Physical Therapy


(Bend)
541-385-3344

Salem Health Cancer Institute


(Salem)
503-814-1449

OHSU Knight Cancer Institute


(Portland)
503-494-8311
Other Resources for Mesothelioma Patients in Oregon
Asbestos Exposure and Mesothelioma in Oregon

Legal Options in Oregon