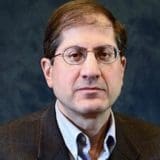 Dr. Gregory P. Kalemkerian
Medical Oncologist
---
Affiliated Treatment Facilities
Contact Information
Rogel Cancer Center
1500 East Medical Center Drive
Floor B1, Reception E
Ann Arbor, MI 48109
(734) 647-8902
01. Doctor Overview
Doctor Overview
Dr. Gregory P. Kalemkerian is the associate director of the Hematology/Oncology fellowship program at the University of Michigan Health System. Prior to assuming his post at the University of Michigan in 1999, Dr. Kalemkerian served in the role of a physician-scientist at Wayne State University's Karmanos Cancer Institute's lung cancer program located in Detroit. During his time there, from the years 1993-1999, Dr. Kalemkerian's research centered upon the development of experimental therapies for lung cancer.
Board-certified in internal medicine and medical oncology, Dr. Kalemkerian's clinical focus is in the area of thoracic oncology—lung cancer, mesothelioma, and thymoma. His research interests are centered on clinical trials that evaluate new treatments for these diseases. Dr. Kalemkerian is a member of the Small Cell Lung Cancer Guidelines Panel of the National Cancer Center Network and is the author of more than 50 research publications, editorials and review articles.
02. Fast Facts
Doctor Fast Facts
Main Specialty: Medical Oncology, Internal Medicine
Other Interests & Specialties: Lung cancer, lung therapies, thoracic oncology, lung cancer, mesothelioma, thymoma and the development of new treatments.
Certifications, Awards & Accolades: Board Certifications in Internal Medicine and Medical Oncology, Chairs the Small Cell Lung Cancer Guidelines Panel of the National Cancer Center Network, Receipt of the University of Michigan League of Clinical Excellence
Education & Experience:
Medical School at Northwestern University Medical School
Residency at Northwestern Memorial Hospital
Fellowship at John Hopkins Hospital
03. Publications
Publications
Personalized Therapy of Small Cell Lung Cancer. Advances in Experimental Medicine and Biology. 2016;890:149-174. doi: 10.1007/978-3-319-24932-2_9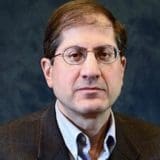 Get Help Contacting Dr. Gregory P. Kalemkerian