Mesothelioma patients who live in Utah have access to quality mesothelioma treatment options in the state. Conventional mesothelioma treatments available in Utah include surgery, chemotherapy and radiation. Beyond these conventional treatments, clinical trials may currently be recruiting pleural and peritoneal mesothelioma patients in Utah.
We provide a list of top mesothelioma doctors that practice in Utah as well as the top cancer care centers in the state. A list of local cancer support services has been included as well for your convenience. Learn more about health care options available in Utah here.
01. Statistics
---
Utah Mesothelioma Statistics
259 mesothelioma deaths (1999 – 2015)
49 asbestosis deaths (1999 – 2015)
308 total deaths (1999 – 2015)
02. Cancer Centers
Find a Mesothelioma Cancer Center in Utah
The following mesothelioma cancer centers are located in the state of Utah. These cancer centers are equipped to deliver quality mesothelioma treatment. Click on a specific cancer center link to get more in-depth information.
Utah Mesothelioma Cancer Clinics
Huntsman Cancer Institute
Salt Lake City, UT 84112
Jordan Valley Cancer Center
West Jordan, UT 84088
03. Doctors
Utah Mesothelioma Doctors
For your convenience, we have compiled a list of mesothelioma doctors that are located in Utah. Please click on a doctor link to obtain more information about their background, areas of expertise, professional affiliations, and contact information.
Utah Mesothelioma Doctors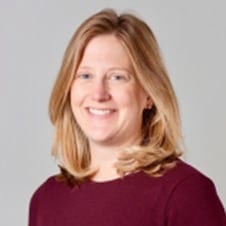 Anna Chalmers, M.D.
Medical Oncologist
Salt Lake City, UT
Shiven B. Patel, M.D.
Medical Oncologist/Hematologist
Salt Lake City, UT
Occasionally, mesothelioma patients will travel to other states to meet with top mesothelioma doctors and thoracic surgeons across the country. These experts will usually concentrate on a particular mesothelioma type within their practice.
04. Clinical Trials
Mesothelioma Clinical Trials in Utah
The following clinical trials are in progress or actively recruiting participants in the state of Utah:
---
Conditions: Carcinoma, Melanoma, Carcinoma, Squamous Cell, Uterine Cervical Neoplasms, Mesothelioma, Nasopharyngeal Carcinoma, Cholangiocarcinoma, Breast Neoplasms, Lung Neoplasms, Carcinoma, Basal Cell, Squamous Cell Carcinoma of Head and Neck, Endometrial Neoplasms, Colorectal Neoplasms, Carcinoma, Non-Small-Cell Lung, Carcinoma, Neuroendocrine, Thymoma, Small Cell Lung Carcinoma, Anus Neoplasms, Vulvar Neoplasms
Last Updated: May 12, 2020
Status: Recruiting
Locations: Los Angeles, CA. Los Angeles, CA. San Diego, CA. San Francisco, CA. Atlanta, GA. Chicago, IL. Fairway, KS. Detroit, MI. New York, NY. New York, NY. Portland, OR. Philadelphia, PA. Pittsburgh, PA. Houston, TX. Salt Lake City, UT. Charlottesville, VA. Seattle, WA.
05. Support Services
Find Cancer Support Services in Utah
While receiving treatment, mesothelioma patients may find a need for temporary lodging, patient transport, physical therapy or counseling. We have compiled a list of these cancer support services in Utah for your convenience.
Utah Treatment Support Services
Counseling & Support Groups

Huntsman Cancer Institute


(Salt Lake City)801-585-0100

Cancer Wellness House


(Salt Lake City)801-236-2294

Long-Term Housing

Cancer Wellness House

(Salt Lake City)

801-236-2294

Patient and Family Housing

(Salt Lake City)

801-521-4763

Avenue Apartments

(Salt Lake City)

801-502-6209
Patient Transport

Medical Transport Company

(Salt Lake City)

801-263-9196

Loads of Love Transport

(Lehi)

801-800-7117

Physical Therapy

Cancer Rehabilitation Centers

(Sandy)

801-456-9898

Utah Valley Hospital Physical Therapy

(Provo)

801-357-1250
Other Resources for Mesothelioma Patients in Utah
Asbestos Exposure and Mesothelioma in Utah

Legal Options in Utah