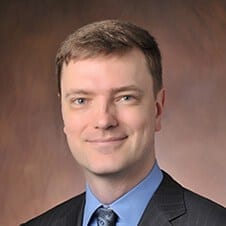 Dr. Victor H. van Berkel
Thoracic Surgeon
---
Contact Information
Jewish Hospital, Rudd Heart and Lung Center
201 Abraham Flexner Way, Suite 1200
Louisville, KY 40202
(502) 588-7600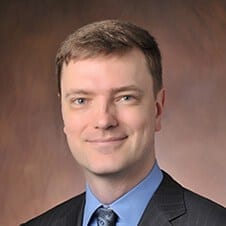 Dr. Victor H. van Berkel
Thoracic Surgeon
---
Contact Information
Jewish Hospital, Rudd Heart and Lung Center
201 Abraham Flexner Way, Suite 1200
Louisville, KY 40202
(502) 588-7600
01. Doctor Overview
Doctor Overview
Dr. Victor H. van Berkel received his medical degree from the Washington University School of Medicine in St. Louis in 2003. Since then, he has built his experience in the field of thoracic surgery, finishing a residency and fellowship for general surgery and cardiothoracic vascular surgery.
During his time at the University of Louisville School of Medicine, Dr. van Berkel has served as Associate Professor, Chief of General Thoracic Surgery and Director of the Lung Transplant Program. He continues to expand and share his knowledge through various affiliations, such as acting as a member of the Society of Thoracic Surgery and reviewing medical content. Currently, he practices at Louisville's Jewish Hospital, Rudd Heart and Lung Center.
02. Fast Facts
Doctor Fast Facts
Main Speciality: Cardiovascular Surgery, Thoracic Surgery
Other Interests & Specialties: Advanced Laparoscopic Surgery, Esophagus and Lung Surgery, Lung Cancer and Minimally Invasive Surgery
Certifications, Awards & Accolades: American Board of Thoracic Surgery Certification Tufts University School of Medicine Citation for Excellence in Teaching, Resident Teacher of the Year for University of Louisville CT Fellowship Program in 2014
Education & Experience:
Medical Degree from the Washington University School of Medicine
Residency for General Surgery at Massachusetts General Hospital
Fellowship for Cardiothoracic Vascular Surgery at Barnes-Jewish Hospital
03. Publications
Publications
Identification of a Gammaherpesvirus Selective Chemokine Binding Protein That Inhibits Chemokine Action. Journal of Virology. April 2000. doi: 10.1128/JVI.74.15.6741-6747.2000
Critical role for a high-affinity chemokine-binding protein in γ-herpesvirus–induced lethal meningitis. The Journal of Clinical Investigation. April 2002. doi: 10.1172/JCI14358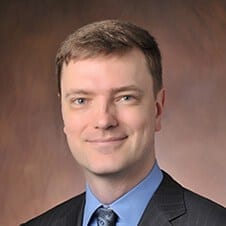 Get Help Contacting Dr. Victor H. van Berkel
Free
Mesothelioma Treatment Guide
Please fill in the form to request our FREE Mesothelioma Treatment Guide.
It will be sent to you within 24 hours.