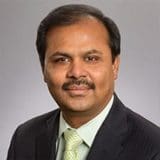 Dr. Suresh S. Ramalingam
Thoracic Oncologist
---
Affiliated Treatment Facilities
Contact Information
Emory Clinic at 1365 Clifton Road
1365 Clifton Road North East, Suite 2223
Atlanta, GA 30322
(404) 778-3629
01. Doctor Overview
Doctor Overview
Dr. Suresh S. Ramalingam is a thoracic oncologist and deputy director at Winship Cancer Institute of Emory University in Atlanta, Georgia. He is board certified in internal medicine and medical oncology. Prior to joining Winship Cancer Institute, Dr. Ramalingam completed a residency in internal medicine at Wayne State University, as well as a fellowship in hematology and medical oncology at the University of Pittsburgh Cancer Institute.
Dr. Ramalingam serves as an investigator and physician, specializing in small cell and non-small cell lung cancer. He has authored more than 200 publications, and also serves as a section editor for "Chest Diseases" in Cancer. In his clinical trial research, Dr. Ramalingam explores the development of immune checkpoint inhibitors for small cell and non-small cell lung cancer. He also researches immunotherapy and potential outcomes for patients with an EGFR mutation, which causes lung cancer.
02. Fast Facts
Doctor Fast Facts
Main Specialty: Thoracic Oncology
Other Interests & Specialties: Hematology, immunotherapy, non-small cell lung cancer, small cell lung cancer and targeted therapy.
Certifications, Awards & Accolades: Georgia Cancer Coalition Distinguished Cancer Scholar, President of the Georgia Society of Oncology, James Eckman Award for Excellence in Teaching at Emory, ECOG-ACRIN Young Investigator Award, NCI Cancer Clinical Investigator Team Leadership Award, Atlanta's Top Doctors by Atlanta Magazine in 2018, member of MilliPub Club at Emory University School of Medicine
Education & Experience:
Medical Degree from Kilpauk Medical College at the University of Madras in Madras, India
Residency in Internal Medicine at Wayne State University
Fellowship in Hematology and Medical Oncology at the University of Pittsburgh Cancer Institute
03. Publications
Publications
Nivolumab plus Ipilimumab in Advanced Non-Small-Cell Lung Cancer. The New England Journal of Medicine. November 2019;381(21):2020-2031. doi: 10.1056/NEJMoa1910231
Phase II study of belinostat (PXD101), a histone deacetylase inhibitor, for second line therapy of advanced malignant pleural mesothelioma. Journal of Thoracic Oncology. January 2009;4(1):97-101. doi: 10.1097/JTO.0b013e318191520c
Recent advances in the treatment of malignant pleural mesothelioma. Journal of Thoracic Oncology. September 2008;3(9):1056-64. doi: 10.1097/JTO.0b013e3181834f66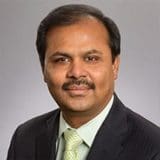 Get Help Contacting Dr. Suresh S. Ramalingam