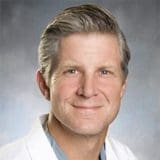 Dr. Scott J. Swanson
Director of Minimally Invasive Thoracic Surgery
---
Affiliated Treatment Facilities
Contact Information
Division of Thoracic Surgery
75 Francis Street
Boston, MA 02115
(617) 732-6824
01. Doctor Overview
Doctor Overview
Dr. Scott J. Swanson is a respected thoracic surgeon with experience at several top cancer centers on the east coast. A graduate of Harvard Medical School, he has returned to his alma mater to serve as Director of minimally invasive thoracic surgery at Boston's Brigham and Women's Hospital, a medical center partner of Harvard and home of the International Mesothelioma Program. Dr. Swanson also serves as chief surgical officer at the Dana-Farber Cancer Institute, a cancer care partner of Brigham and Women's Hospital.
Dr. Swanson's expertise lies in the areas of lung cancer, esophageal surgery, lung transplantation and thoracic oncology. Most importantly, he brings to Brigham and Women's extensive experience with minimally invasive surgery techniques such as video-assisted thoracic surgery. Also known as VATS, video-assisted thoracic surgery is a relatively new technique that allows surgeons to access the inside of a patient's chest cavity by slipping a video camera and surgical instruments through small incisions in his or her body. As opposed to open-chest surgery, VATS can offer patients a lower rate of complications and a quicker recovery time.
Dr. Swanson is board certified in surgery, surgical oncology and thoracic surgery. He is also an active member of a number of professional associations, including the American Medical Association, the American College of Chest Physicians and the American Society of Clinical Oncology.
02. Fast Facts
Doctor Fast Facts
Main Specialty: Thoracic Surgery
Other Interests & Specialties: Thoracic surgery, general cardiac/thoracic surgery, endoscopic surgery, mesothelioma, lung cancer, pneumothorax, esophageal cancer, minimally invasive surgery, chronic obstructive pulmonary disorder (COPD), lymphoma and hernia management.
Certifications, Awards & Accolades: American Board of Surgery Certification, American Board of Thoracic Surgery Certification, ACS Fellow, Super Doc Award, Boston Magazine Top Doctor
Education & Experience:
Medical Degree from Harvard Medical School
Residency for General Surgery at Brigham and Women's Hospital
Fellowship for Cardiothoracic Surgery at Brigham and Women's Hospital
Fellowship for Vascular Biology at Harvard Medical School
03. Publications
Publications
The Impact of Margins on Outcomes After Wedge Resection for Stage I Non-Small Cell Lung Cancer. The Annals of Thoracic Surgery. October 2017;104(4):1171-1178. doi: 10.1016/j.athoracsur.2017.04.024
Thoracic Endovascular Aortic Stent Graft to Facilitate Aortic Resection During Pneumonectomy and Vertebrectomy for Locally Invasive Lung Cancer. The Annals of Thoracic Surgery. April 2016;101(4):1587-1589. doi: 10.1016/j.athoracsur.2015.05.131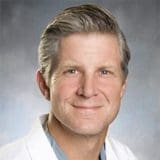 Get Help Contacting Dr. Scott J. Swanson