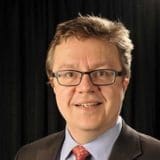 Dr. Pasi A. Janne
Director of the Lowe Center for Thoracic Oncology
---
Affiliated Treatment Facilities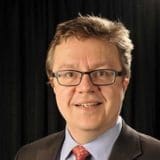 Dr. Pasi A. Janne
Director of the Lowe Center for Thoracic Oncology
---
Affiliated Treatment Facilities
01. Doctor Overview
Doctor Overview
Dr. Pasi A. Janne is a thoracic medical oncologist at the Dana-Farber Cancer Institute. He also is a professor at Harvard Medical School and the director of the Lowe Center for Thoracic Oncology, as well as director of the Belfer Center for Applied Cancer Science. Dr. Janne's main research interests include the therapeutic relevance of oncogenic alterations in lung cancer. He is affiliated with the cancer genetics and lung cancer programs at Dana-Farber/Harvard Cancer Center.
Dr. Janne has contributed to a number of peer-reviewed journals as an author and co-author. Some of those publications include The New England Journal of Medicine, Oncology, The Journal of the National Cancer Institute, Science, and Cancer Research.
02. Fast Facts
Doctor Fast Facts
Main Speciality: Thoracic Oncology
Other Interests & Specialties: Epidermal growth factor receptor targeted therapies, lung cancer, targeted therapies and translational medicine.
Certifications, Awards & Accolades: American Board of Internal Medicine Certification in Internal Medicine, American Board of Internal Medicine Certification in Medical Oncology, George P. Canellos Award for Excellence in Clinical Investigation and Patient Care, American Society of Clinical Oncology's Merit Award, Hope Now Award for Lung Cancer Research, Team Science Award, Richard and Hinda Rosenthal Memorial Award, Research Excellence Award
Education & Experience:
Medical Degree from University of Pennsylvania School of Medicine
Residency in Internal Medicine at Brigham and Women's Hospital, Internal Medicine
Fellowship in Hematology & Oncology at Dana-Farber/Partners Cancer Care
03. Publications
Publications
Imaging of lung cancer in the era of molecular medicine. Academic Radiology. April 2011;18(4): 424-36. doi: 10.1016/j.acra.2010.10.020
Osimertinib in patients with T790M mutation-positive, advanced non-small cell lung cancer: Long-Term follow-up from a pooled analysis of 2 phase 2 studies. Cancer. December 2018. doi: 10.1002/cncr.31891
Inhibition of epidermal growth factor receptor signaling in malignant pleural mesothelioma. Cancer Research. September 2002; 62(18): 5242-7.
04. Mesothelioma Clinical Trials
Mesothelioma Clinical Trials by Pasi A. Janne, MD, PhD
Dr. Janne is associated with the following clinical trials:
---
Conditions: Mesothelioma
Last Updated: December 23, 2011
Status: Completed
Locations: Chicago, IL. Boston, MA. Boston, MA.
---
Conditions: Mesothelioma, Lung Neoplasms
Last Updated: June 4, 2013
Status: Completed
Locations: Chicago, IL. Boston, MA.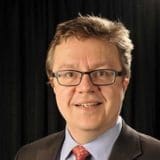 Get Help Contacting Dr. Pasi A. Janne