01. Mesothelioma Treatment in Omaha
Omaha, Nebraska Mesothelioma Treatment
Individuals diagnosed with mesothelioma in the Omaha area have local options for treatment. Patients may seek care from several treatment facilities within driving distance. Mesothelioma patients will find teams of medical professionals at these centers. These doctors are experienced in treating mesothelioma.
Omaha residents can make appointments with mesothelioma specialists at these cancer centers to discuss mesothelioma treatment options. Doctors at the centers can develop a custom treatment plan for each patient's unique needs. Personalized treatment plans may include thoracic surgery, radiation and chemotherapy. Treatment may be a combination of these and may include other therapies. Patients may also be eligible for participation in clinical trials at these centers.
Cancer Centers for Mesothelioma Serving Omaha, Nebraska
Mesothelioma patients in Omaha may seek treatment from Nebraska cancer centers offering mesothelioma care.
One of the larger cancer centers in the area is the Fred & Pamela Buffett Cancer Center at the University of Nebraska Medical Center. This cancer center offers experts in both lung and peritoneal cancers, which gives the center the ability to treat different forms of mesothelioma in a specialized way. Patients can find surgery, chemotherapy, heated intraperitoneal chemotherapy (HIPEC) and other types of specialized care at this center.
02. Mesothelioma Doctors in Omaha
Omaha, Nebraska Mesothelioma Doctors
Because mesothelioma is rare, it is important for Omaha patients to seek care from a mesothelioma specialist. These specialists will create a personalized plan for each patient and optimize treatment options that may help extend life expectancy. Many of the doctors who treat patients are also involved in mesothelioma research, which can help patients access clinical trials.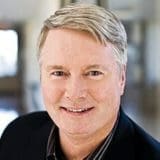 Brian W. Loggie, M.D.
Chief of Division of Surgical Oncology & Director of the Cancer Center at Creighton...
Omaha, NE
03. Mesothelioma Lawsuits in Omaha
Omaha, Nebraska Mesothelioma Lawsuits
Omaha residents and workers who develop mesothelioma may be eligible for compensation. Asbestos victims have filed mesothelioma lawsuits and claims against those responsible for their exposure. Workers and residents in Omaha have filed successful asbestos lawsuits against responsible parties, resulting in financial compensation.
Anyone exposed to asbestos at Nebraska commercial, residential or military sites may have been diagnosed with mesothelioma. These people may be entitled to compensation. Mesothelioma attorneys can help individuals and families file the right type of asbestos claim depending on their specific circumstances.
Finding a Lawyer or Law Firm in Omaha, Nebraska
Nationwide mesothelioma law firms can help patients and their loved ones seek compensation. Lawyers at these firms have experience and knowledge of asbestos cases. They can help Omaha residents understand how Nebraska asbestos laws relate to their situation.
Asbestos laws generally vary from state-to-state. Victims may be able to file a lawsuit in Nebraska, or other states, depending on their unique case. For instance, if asbestos exposure occurred outside of Nebraska, it may be helpful to consult a national asbestos law firm. Their mesothelioma lawyers have experience representing clients nationwide. They can choose the proper filing venue and file the case within the appropriate legal deadline. This can help victims receive maximum compensation.
The Gori Law Firm
Over 16 years of experience serving asbestos injury victims. The Gori Law Firm is recognized by Super Lawyers®, National Trial Lawyers and the American Society of Legal Advocates (ASLA).
Simmons Hanly Conroy
Experienced mesothelioma and asbestos lawyers serving victims nationwide. Recognized by Best Lawyers®, Super Lawyers® and U.S. News & World Report.
Deadlines for Filing Mesothelioma Lawsuits in Omaha, Nebraska
Each state has lawsuit filing deadlines set by the statutes of limitations. These statutes dictate how many years after an asbestos-related death or diagnosis a lawsuit can be filed. An experienced attorney familiar with Nebraska state laws can work to file a lawsuit in the appropriate time frame. An asbestos attorney can explain an individual's legal rights, eligibility and filing options.
Statutes of Limitations for Omaha
Claims must be filed within 4 years after an asbestos-related diagnosis.
Claims must be filed within 2 years after an asbestos-related death.
An experienced mesothelioma lawyer can help patients, or their loved ones, understand the lawsuit filing process. This may involve filing a lawsuit, submitting an asbestos trust fund claim or both. The attorneys will determine the best state in which to file a claim and work to get the victims they represent the compensation they deserve.
Examples of clients served in Omaha include:
Age: 78
Occupations: Plant worker, Office worker
Jobsites Worked at: Cohen Wholesale (1967 – 1968); H&H Chevrolet (1977 – 1979); U.S. National Bank (1958 – 1967)
Settlement: ~$2,513,875
Age: 79
Occupations: Navy, Truck driver
Jobsites Worked at: Aetna Freight Lines, Inc. (1965 – 1970); Cherab, Inc. (1950 – 1958); Fidelity Storage & Van Lines, Inc. (1968 – 1969); Select Van & Storage, Inc. (1963 – 1965); Tway Van & Storage Co. (1958 – 1959)
Settlement: ~$2,509,397
Age: 79
Occupations: Laborer, Office worker
Jobsite Worked at: LaSalle Bank FSB (1967 – 1990)
Settlement: ~$2,041,209
Age: 61
Occupations: Navy, Mechanic
Jobsite Worked at: Blue Star Foods, Inc. (1981)
Settlement: ~$1,704,438
04. Asbestos Use in Omaha
Asbestos Use in Omaha, Nebraska
Omaha, Nebraska, is home to many sites where asbestos was found. Several industries in Omaha have put workers and residents at risk of asbestos exposure, including the railroad industry. The Union Pacific Railroad (UPR) headquarters in Omaha, Nebraska, is the facility for overhauling and repairing all railroad equipment.
Many workers in the railroad industry may have been exposed to asbestos. They are at risk of developing an asbestos-related disease, including mesothelioma.
Asbestos Exposure at the Union Pacific Railroad Headquarters in Omaha, Nebraska
Asbestos was a common additive in the structures and equipment at the UPR headquarters. For example, it was used in:
Because the railroad structures endured friction and high temperatures, asbestos was popular for its heat resistance. Workers in the railroad industry who were frequently exposed to asbestos included:
Brakemen
Conductors
Switch operators
Train crew
Yardmasters
The UPR is a freight-hauling railroad and the second largest railroad in the United States. The UPR operates about 7,475 locomotives with thousands of routes in 23 states across the western United States. The primary functions of the UPR headquarters facility in Omaha, Nebraska, were railroad fueling and repairing locomotive and car fleets. The UPR shops exposed numerous tradesmen to asbestos while they completed maintenance and repairs on trains and railroads.
UPR used steam engines until the 1950s, then converted to diesel engines. Asbestos was widely used as insulation on steam and diesel locomotives. Steam engines often contained asbestos insulation. Diesel engines often had asbestos pipe covering. Asbestos insulation was also used in the boilers of steam engines and in engine rooms to withstand extreme temperatures and prevent fires.
Multiple bankruptcy trusts recognize the UPR headquarters in Omaha as an asbestos exposure jobsite. Workers in the railroad industry at this and other jobsites may have been exposed to asbestos on the job. Individuals who have been diagnosed with mesothelioma may be eligible for compensation.
Omaha, Nebraska Jobsites Where Asbestos Exposure Occurred
Ace Drywall Company

Ag Processing, Inc.

Alger Corporation Warehouse

Allied Chemical Corporation

Allied Mills, Inc.

American Loan and Trust Company

American Smelting and Refining Company

Anderson Electric

Armour and Company

Armstrong Contracting & Supply Corporation (ACandS, Inc.)

Aultman Company

Beth Israel Synagogue

Bishop Clarkson Memorial Hospital

Blue Chip Auto Company

Boiler Burner Equipment Company

Briggs, Inc.

Burn-Zol, Inc.

C. G. Johnson Boiler Company

Campbell Soup Company

Castle Hotel

Ceco Steel Products Corporation

Chaney Furnace Company

Charles T. Vaughn, Inc.

City of Omaha Purchasing Department

City Sand Drier

Climate Control, Inc.

Consolidated Steel Corporation

Construction Specialties, Inc.

Corn Derivatives Company

Cornhusker Motor Club

Deere and Company

Douglas County Hospital

Drake Court Historic District

Drake-Williams Steel, Inc.

Ehrling-Bergquist Clinic, Offutt Air Force Base

ExxonMobil

F. L. O'Neill Company

Fairmont Creamery Company

Falstaff Brewing Corporation

Farm Credit Building

Ferer Aaron & Sons

First United Methodist Church

Foreman Brothers, Inc.

Frank J. Merwald & Sons, Inc.

Frazier Company, Inc.

General Electric

Hilton Omaha

J.J. Parks Trucking, Inc.

Jack Finely Mason Contractor

Jack Perry Plumbing

JBS Swift & Company

Jensen A O Company

Jones Street Power Station

Kellogg Company

Kiewit Plaza

Kitty Clover Foods

Kramer Power Plant

Land Paving Company

Lutheran Medical Center

M. E. Smith & Company Warehouse

Master Electronics Corporation

Methodist Hospital

Metropolitan Utilities District Water Treatment Plant

Midwest Asbestos Company

Missouri Pacific Railroad Company

Nebraska Power & Light Company

Nebraska Power Company

New Omaha, Thompson, Houston Electric Light Company

New Union Station

New York Life Insurance Company

North Omaha Power Station

Northern Gas Products Company

Northern Natural Gas Company

Offutt Air Force Base

Olson Brothers, Inc.

Omaha & Council Bluffs Street Railway

Omaha Electric Light and Power Company

Omaha Gas Company

Omaha Gas Works

Omaha Hardwood Lumber Company

Omaha Packing

Omaha Public Power District (O.P.P.D.)

Omaha Public Power District Power Station

Omaha Steam Electric Station

Packaging Corporation of America

Paul Davie & Sons Company

Peter Kiewit & Sons, Inc.

Puritan Manufacturing, Inc.

Quaker Oats Company

Rosborough Fire Brick & Supply Company

Rybin Plumbing & Heating Company

Schaefer Oil Company

Sealtest Foods, Division of National Dairy Products

Sears, Roebuck & Company

Sinclair Refining Company

Skinner Packing Company

Sperry Electric Light Company

St. Joseph's Hospital

Storz Brewing Company

U.S. Post Office & Garage

U.S. Supply Company

Union Pacific Coal Company

Union Pacific Railroad Company

United Benefit Life Insurance Company

United Gas Services

Upjohn Company

Vaughn Insulation Company

Western Electric Company

Willow Springs Distilling Company

Wilson & Company