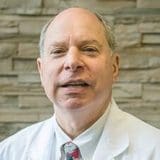 Dr. Seth D. Blank
Thoracic/Cardiovascular Surgeon
---
Affiliated Treatment Facilities
Contact Information
35 Medical Center Parkway, 1st Floor
Augusta, ME 04330
(207) 861-6550
01. Doctor Overview
Doctor Overview
Dr. Seth D. Blank is a thoracic surgeon at MaineGeneral Medical Center in Augusta. Previously, Dr. Blank practiced at Maine Thoracic Surgery in Falmouth and was a founding member of Maine Medical Center's Thoracic Oncology Center. He also established the lung cancer screening program at Mercy Hospital.
He earned his medical degree at Boston University School of Medicine and completed a cardiothoracic surgery fellowship at the Case Western Reserve University School of Medicine. He is board certified in thoracic and cardiac surgery and specializes in enhancing recovery pathways, advanced lung cancer screening and minimally invasive surgical techniques.
02. Fast Facts
Doctor Fast Facts
Main Specialty: Thoracic Surgery
Other Interests & Specialties: Thoracic surgery, cardiovascular surgery, lung cancer screening, enhanced recovery pathways and minimally invasive surgery.
Certifications, Awards & Accolades: Founding member of Maine Medical Center's Thoracic Oncology Center, National Board of Medical Examiners, Medical Examiner, American Board of Surgery member, American Board of Thoracic Surgery Member
Education & Experience:
Surgical Internship at Hospital of St. Raphael
Residency in surgery at Hospital of St. Raphael
Residency in cardiothoracic surgery at University Hospitals of Cleveland
Medical Degree from Boston University School of Medicine
03. Publications
Publications
Angiosarcoma with extensive pulmonary metastases, presenting with spontaneous bilateral pneumothoraces. American Journal of Respiratory and Critical Care Medicine. September 2013;188(6):749. doi: 10.1164/rccm.201212-2209IM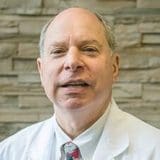 Get Help Contacting Dr. Seth D. Blank