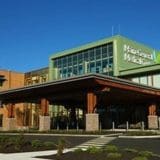 MaineGeneral Medical Center
---
Doctors Affiliated with this Treatment Facility
Contact Information
35 Medical Center Parkway
Augusta, ME 04330
(855) 464-4463
01. History
History of MaineGeneral Medical Center
MaineGeneral Medical Center is part of a large network of affiliated hospitals that collaborate to provide patients with any condition, including mesothelioma, the best care possible. MaineGeneral Medical Center also boasts network partnerships with facilities and cancer centers in other states, like Dana-Farber Cancer Institute in Boston, allowing patients access to the latest technologies, treatments and an even larger network of experienced oncologists.
02. Mesothelioma Care
Mesothelioma Care at MaineGeneral Medical Center
Patients with mesothelioma may be treated by specialists at the Alfond Center for Health and the Harold Alfond Center for Cancer Care (HACC). The HACC is noted for treating at least 12% of the cancer patients in Maine, treating over 7,000 patients each year, including over 1,000 newly diagnosed. Mesothelioma and other cancers are treated with a multidisciplinary approach, so each patient can have the optimal personalized treatment plan created.
Medical oncologists, surgeons, radiation oncologists, cancer patient navigators and more all work together to create a mesothelioma treatment plan, as well as other complementary services like support groups or financial counseling. The centers also have a tumor board that meets weekly to discuss individual cases regularly, monitoring progress and response to treatment and discussing any potential changes in dosage, type of treatment or supportive care that may benefit the patient.
MaineGeneral Medical Center and its affiliates are also leaders in cancer research. At any given time, patients have the opportunity to participate in numerous clinical trials being led by specialists at the care facilities. The center has been involved in clinical trials around new therapies and multimodal approaches for lung cancer, breast cancer and a variety of other conditions.
03. Specializations
Maine Medical Center Specializations
Lung cancers
Cancer diagnostics
Surgery
Radiation oncology
Chemotherapy
Targeted therapies
04. Accreditations
MaineGeneral Medical Center Accreditations
Commission on Cancer accredited program
American College of Radiology accreditation
American Society of Clinical Oncology's Quality Oncology Practice Initiative (QOPI) certification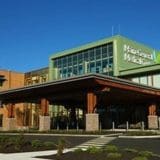 Get Help Contacting MaineGeneral Medical Center