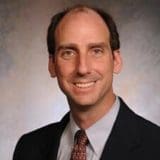 Dr. Samuel Armato III
Radiologist
---
Affiliated Treatment Facilities
Contact Information
5841 South Maryland Avenue, MC2026
Chicago, IL 60637
(773) 834-3044
01. Doctor Overview
Doctor Overview
Dr. Samuel Armato is a radiologist at the University of Chicago in Chicago, Illinois, as well as Chair of the Committee on Medical Physics, where he is actively researching and developing new or better methods of computer-aided diagnosis, specifically for thoracic imaging. Prior to his current role, Dr. Armato has held a number of positions as a research assistant and professor of radiology.
Dr. Armato has written or co-authored nearly 100 medical studies, which have been published in prestigious, peer-reviewed medical journals and books. His research has focused on various medical areas, including lung cancer screening, utilizing specialized imaging tests like dynamic contrast-enhanced computed tomography (DCE-CT) scans to determine treatment response in malignant pleural mesothelioma and other new imaging tests. Dr. Armato continues to be actively involved in studies to improve mesothelioma and other cancer treatments and detection methods.
02. Fast Facts
Doctor Fast Facts
Main Specialty: Radiology
Other Interests & Specialties: Automated detection of lung nodules in computed tomography (CT) scans, enhanced visualization techniques for chest radiography and imaging-based tumor response assessment for lung cancer and mesothelioma.
Certifications, Awards & Accolades: P.I. of the NCI-sponsored Lung Image Database Consortium, former Scientific Session Chair of the Annual Meeting of the American Association of Physicists, member of the Physics Subcommittee of the Education Exhibits Committee of Radiological Society of North America, member of the American Association of Physicists in Medicine (AAPM), member of the Society of Photo-Optical Instrumentation Engineers (SPIE), member of the Association of University Radiologists (AUR), member of the International Association for the Study of Lung Cancer (IASLC)
Education & Experience:
Bachelor's degree in Physics with General Honors from the University of Chicago
PhD in Medical Physics from the University of Chicago
03. Publications
Publications
Dynamic contrast-enhanced CT for the assessment of tumour response in malignant pleural mesothelioma: a pilot study. European Radiology. February 2019;29(2):682-688. doi: 10.1007/s00330-018-5533-9
Correlation of patient survival with clinical tumor measurements in malignant pleural mesothelioma. European Radiology. January 2019. doi: 10.1007/s00330-018-5887-z
Quality assurance and quantitative imaging biomarkers in low-dose CT lung cancer screening. British Journal of Radiology. October 2018;91(1090):20170401. doi: 10.1259/bjr.20170401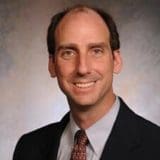 Get Help Contacting Dr. Samuel Armato III