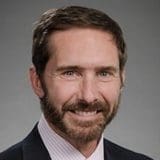 Dr. Michael S. Mulligan
Director of Lung Transplant, Advanced Lung Disease Surgery and Minimally Invasive Thoracic Surgery Programs
---
Affiliated Treatment Facilities
Contact Information
Thoracic Surgery Clinic
1959 Northeast Pacific Street, 3rd Floor
Seattle, WA 98195
(206) 598-4477
01. Doctor Overview
Doctor Overview
Dr. Michael S. Mulligan, a specialist in thoracic surgery, is the director of lung transplant, advanced lung disease surgery and minimally invasive thoracic surgery programs at the University of Washington Medical Center. Dr. Mulligan specializes in the diagnosis and treatment of lung cancer, malignant peritoneal mesothelioma and pericardial mesothelioma and sarcoma. He is board certified in both thoracic surgery and surgery, and is the only surgeon in the Pacific Northwest who performs pulmonary endarterectomies, a procedure that removes blood clots from the lung.
Dr. Mulligan is also specialized in video-assisted thoracic surgery (VATS), a minimally invasive surgical technique that allows doctors to perform chest surgery through small incisions. In addition to his clinical interests, his research focuses on the regulation of bronchiolitis obliterans, mediators involved in acute transplant dysfunction, cytokine and adgesion molecule regulation of acute lung injuries.
02. Fast Facts
Doctor Fast Facts
Main Specialty: Thoracic Surgery
Other Interests & Specialties: Thoracic surgery, general surgery, lung transplants, lung cancer, video-assisted thoracic surgery (VATS) and transplant surgery.
Certifications, Awards & Accolades: American Board of Surgery Certification in Surgery, American Board of Thoracic Surgery Certification in Thoracic and Cardiac Surgery, John K. Stevenson Award for Excellence in Resident Education, McGoon Award for Outstanding Teaching
Education & Experience:
Medical Degree from University of Connecticut
Residency in Surgery from Columbia-Presbyterian Medical Center
Residency in Thoracic Surgery at University of Michigan
Residency in General Surgery at Presbyterian Hospital
Internship for Surgery at Wayne State University
Fellowship for General Thoracic Surgery at University of Michigan
Fellowship for Pathology at University of Michigan
03. Publications
Publications
New insights into mechanisms of oxyradical and neutrophil mediated lung injury. Klinische Wochenschrift. December 1991;69(21-23):1009-11.
Role of endothelial-leukocyte adhesion molecule 1 (ELAM-1) in neutrophil-mediated lung injury in rats. The Journal of Clinical Investigation. October 1991;88(4):1396-406. doi: 10.1172/JCI115446
Gaps in Guideline-Concordant Use of Diagnostic Tests Among Lung Cancer Patients. The Annals of Thoracic Surgery. December 2015;100(6):2006-12. doi: 10.1016/j.athoracsur.2015.08.010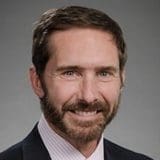 Get Help Contacting Dr. Michael S. Mulligan