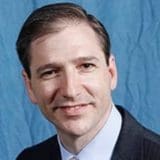 Dr. John D. Allendorf
Surgical Oncologist
---
Affiliated Treatment Facilities
Contact Information
Perlmutter Cancer Center at NYU Langone Long Island Surgical Oncology Associates
157 East Woodside Avenue
Patchogue, NY 11772
(516) 663-2436
01. Doctor Overview
Doctor Overview
Dr. John D. Allendorf is a surgical oncologist at NYU Langone Hospital—Long Island. He previously served as the chief of surgical oncology at NYU Winthrop Hospital in Mineola, New York. Dr. Allendorf is board-certified by the American Board of Surgery and has more than 20 years of experience. He also served as the vice chairman of the Department of Surgery, chief of surgical oncology and the director of the Hepatobiliary and Pancreatic Surgery Program at NYU Winthrop Hospital.
Dr. Allendorf has worked alongside Dr. John A. Chabot in treating patients diagnosed with mesothelioma, specifically peritoneal mesothelioma. Dr. Allendorf has taken part in mesothelioma research with the Columbia University Mesothelioma Center. In addition to mesothelioma, he also treats adrenal tumors, pancreatic cancer, thyroid cancer, gastrointestinal cancer, goiter and other diseases of the liver, pancreas and endocrine system.
02. Fast Facts
Doctor Fast Facts
Main Specialty: Surgery
Other Interests & Specialties: General surgery, peritoneal mesothelioma, surgical oncology, endocrine surgery, neoplasm seeding, skin cancer, colectomy, endocrine disorders, gastrointestinal surgery, hepatobiliary and pancreatic surgery.
Certifications, Awards & Accolades: American Board of Surgery Certification, ACS Fellow, CMS Stage 1, member of the American Association of Endocrine Surgeons
Education & Experience:
Medical Degree from Columbia University College of Physicians & Surgeons
Residency for General Surgery at New York Presbyterian Hospital
Fellowship at New York Presbyterian Hospital
03. Publications
Publications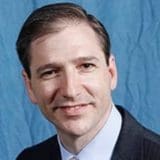 Get Help Contacting Dr. John D. Allendorf