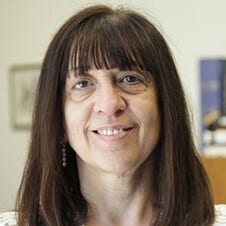 Dr. Emanuela Taioli
Director of the Institute for Translational Epidemiology and the Center for the Study of Thoracic Diseases Outcomes
---
Contact Information
Icahn (East) Building, Floor 2nd, Room L2-70A
1425 Madison Ave
New York, NY 10029
(212) 659-9590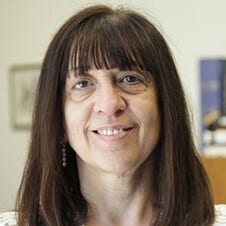 Dr. Emanuela Taioli
Director of the Institute for Translational Epidemiology and the Center for the Study of Thoracic Diseases Outcomes
---
Contact Information
Icahn (East) Building, Floor 2nd, Room L2-70A
1425 Madison Ave
New York, NY 10029
(212) 659-9590
01. Doctor Overview
Doctor Overview
Dr. Emanuela Taioli joined Mount Sinai as a professor of population health and science, as well as a professor of thoracic surgery in 2015. She was also named the Director of the Institute for Translational Epidemiology, and as Director of the Center for the Study of Thoracic Diseases Outcomes. Currently, Dr. Taioli also serves as the Associate Director for Population Science of The Tisch Cancer Institute (TCI) and co-leads the Cancer Prevention and Control Program. Before assuming her position at Mount Sinai, Dr. Taioli was the Chief of Epidemiology for the Northwell Health System at Hofstra School of Medicine.
Dr. Taioli has contributed to over 300 scientific and medical studies, in addition to several book chapters. She has collaborated with other scientists and medical experts across the nation, and has become recognized internationally for her work on cancer prevention and identifying cancer risk factors. Dr. Taioli works closely with doctors, particularly for lung cancer detection, screening and developing treatment plans.
02. Fast Facts
Doctor Fast Facts
Main Specialty: Thoracic Surgery
Other Interests & Specialties: Biostatistics, cancer, cancer survivorship, cancer epidemiology, lung conditions, personalized medicine, genetic susceptibility to environmental exposure, cancer prevention, chronic disease prevention, public health and translational research.
Education & Experience:
Ph.D. in Epidemiology from Columbia University
Medical Degree from University of Milan
03. Publications
Publications
Opioid Use After Open Resection or Video-Assisted Thoracoscopic Surgery for Early-Stage Lung Cancer. JAMA Oncology. November 2018;4(11):1611-1613. doi: 10.1001/jamaoncol.2018.4387
Comparison of Wedge Versus Lobar Resection for Stage 1 Non-Small Cell Lung Cancer: A SEER-Medicare Analysis. The Annals of Thoracic Surgery. October 2018;106(4):1260–1261. doi: 10.1016/j.athoracsur.2018.04.040
Current and Future Management of Malignant Mesothelioma: A Consensus Report from the National Cancer Institute Thoracic Malignancy Steering Committee, International Association for the Study of Lung Cancer, and Mesothelioma Applied Research Foundation. Journal of Thoracic Oncology. November 2018;13(11):1655-1667. doi: 10.1016/j.jtho.2018.08.2036
Early stage lung cancer survival after wedge resection and stereotactic body radiation. Journal of Thoracic Disease. October 2018;10(10).
The impact of surgical approach on quality of life for pleural malignant mesothelioma. Annals of Translational Medicine. June 2017; 5(11): 230. doi: 10.21037/atm.2017.03.41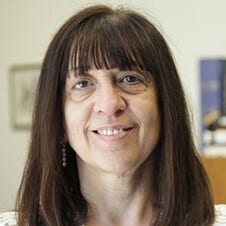 Get Help Contacting Dr. Emanuela Taioli
Free
Mesothelioma Treatment Guide
Please fill in the form to request our FREE Mesothelioma Treatment Guide.
It will be sent to you within 24 hours.