Mesothelioma patients who live in Maryland have access to quality mesothelioma treatment in state. Conventional mesothelioma treatments available in Maryland include surgery, chemotherapy and radiation. Additionally, clinical trials may currently be recruiting pleural and peritoneal mesothelioma patients in Maryland.
We provide a list of top mesothelioma doctors that practice in Maryland as well as the top cancer care centers in the state. A list of local cancer support services has been included as well for your convenience. Learn more about health care options available to you in Maryland here.
01. Statistics
---
Maryland Mesothelioma Statistics
779 mesothelioma deaths (1999 – 2015)

207 asbestosis deaths (1999 – 2015)

986 total deaths (1999 – 2015)
02. Cancer Centers
Maryland Mesothelioma Cancer Centers
The following mesothelioma cancer centers are located in the state of Maryland. These cancer centers are equipped to deliver quality mesothelioma cancer treatment. Click on a specific cancer center link to get more in depth information.
Maryland Mesothelioma Cancer Clinics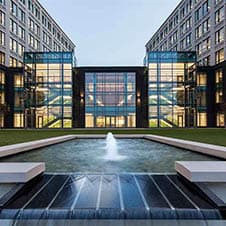 National Cancer Institute
Bethesda, MD 20892
Sidney Kimmel Comprehensive Cancer Center at Johns Hopkins
Baltimore, MD 21231
University of Maryland Marlene and Stewart Greenebaum Comprehensive Cancer Center
Baltimore, MD 21201
03. Doctors
Find a Mesothelioma Doctor in Maryland
The following mesothelioma doctors are located and practice in the state of Maryland. Click on a specific doctor link to obtain more information about their background, areas of expertise, professional affiliations, and office locations.
Maryland Mesothelioma Doctors
It is not uncommon for patients to travel outside of their current states to meet with top oncologists and thoracic surgeons across the country. These mesothelioma experts usually have a particular focus within their practice.
04. Clinical Trials
Mesothelioma Clinical Trials in Maryland
The following clinical trials are in progress or actively recruiting participants in the state of Maryland:
05. Support Services
Find Cancer Support Services in Maryland
While receiving treatment, mesothelioma patients may find a need for temporary lodging, patient transport, physical therapy or counseling. We have compiled a list of these cancer support services in Maryland for your convenience.
Maryland Treatment Support Services
Counseling & Support Groups

Look Good Feel Better, Saint Agnes Hospital

(Baltimore)800-227-2345

Look Good Feel Better, Cancer Institute at Saint Joseph Medical Center

(Towson)800-227-2345

Look Good Feel Better, Medstar Health Cancer Center at Bel Air

(Bel Air)800-227-2345

American Cancer Society – Saint Agnes Hospital

(Baltimore)888-227-6333

Look Good Feel Better, Onsite Registration – Northwest Hospital Center

(Randallstown)800-227-2345

American Cancer Society – Mercy Medical Center Institute for Cancer Care

(Baltimore)888-227-6333

Look Good Feel Better, Hopewell Cancer Support

(Lutherville Timonium)800-227-2345

Look Good Feel Better, Sinai Hospital

(Baltimore)800-227-2345

Elizabeth Ann Seton Parish

(Crofton)410-721-5770

Look Good Feel Better, The Sidney Kimmel Comprehensive Cancer Center

(Baltimore)800-227-2345

Look Good Feel Better, Union Hospital Cancer Resource Center

(Elkton)800-227-2345

American Cancer Society – Baltimore (MD) Office

(Baltimore)800-227-2345
Look Good Feel Better, American Cancer Society Baltimore Hope Lodge

(Baltimore)800-227-2345

Look Good Feel Better, Mercy Medical Center

(Baltimore)800-227-2345

Look Good Feel Better, Greater Baltimore Medical Center

(Towson)800-227-2345

Look Good Feel Better, Upper Chesapeake Health System Inc

(Bel Air)800-515-0044

Look Good Feel Better, Baltimore Washington Medical Center

(Glen Burnie)800-227-2345

Long-Term Housing

American Cancer Society -Hope Lodge – Baltimore

(Baltimore)410-547-2522

Patient Transport

Southwest Airlines Medical Transportation Grant Program, Johns Hopkins Hospital

(Baltimore)410-955-2585

Southwest Airlines Medical Transportation Grant Program, Mercy Medical Center

(Baltimore)410-332-9000

MTA Mobility Paratransit

(Baltimore)410-764-8181

Road to Recovery, American Cancer Society – Maryland

(Laurel)800-227-2345
Other Resources for Mesothelioma Patients in Maryland
Asbestos Exposure and Mesothelioma in Maryland

Legal Options in Maryland