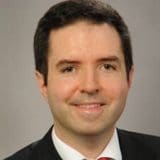 Dr. Patrick Forde
Director of the Thoracic Cancer Clinical Research Program
---
Affiliated Treatment Facilities
Contact Information
401 North Broadway
Baltimore, MD 21231
(410) 955-8964
01. Doctor Overview
Doctor Overview
Dr. Patrick Forde is the Director of the Thoracic Cancer Clinical Research Program and Associate Professor of Oncology at Johns Hopkins Medicine. He is currently an associate member of the Bloomberg~Kimmel Institute for Cancer Immunotherapy and has acted as a lead developer of a clinical-translational research program focused on the immuno-oncology of upper aerodigestive malignancies. Dr. Forde is extremely active in research, often running multiple clinical trials at one time. His research focuses on the role of neoadjuvant anti-PD-1 therapy and other similar immunotherapies in earlier stage lung cancer and mesothelioma.
Dr. Forde has also been involved in leading several international clinical trials of new immunotherapy approaches for lung cancer and mesothelioma that are currently active in Europe, Asia and North America, while also serving as the principal investigator for the thoracic cancer immunobiology biospecimen repository at Johns Hopkins Medicine. His work has been published in numerous publications, as well as receiving awards for his achievements in cancer research.
02. Fast Facts
Doctor Fast Facts
Main Specialty: Thoracic Oncology
Other Interests & Specialties: Mesothelioma, lung cancer, thoracic cancer, upper aerodigestive malignancies, internal medicine and cancer immunotherapy.
Certifications, Awards & Accolades: Member of the American Association for Cancer Research, member of the American Society of Clinical Oncology, member of the International Association for the Study of Lung Cancer, Fellowship Award from the International Association for the Study of Lung Cancer (IASLC), Career Development Award from the LUNGevity Lung Cancer Foundation, Paul Carbone MD Fellowship Award, Director's Teaching Award in Clinical Science, AACR-SU2C Phillip A. Sharp Innovation in Collaboration Award, ESMO Travel Award
Education & Experience:
Medical Degree from Royal College of Surgeons in Ireland
Residency in Internal Medicine at Royal College of Physicians Ireland
Residency in Medical Oncology from Mater Misericordiae University Hospital
Residency in Medical Oncology from Beaumont Hospital
Fellowship in Medical Oncology from Cork University Hospital
Fellowship in Medical Oncology from St James's Hospital
Fellowship in Oncology from Johns Hopkins University School of Medicine
03. Publications
Publications
Use of Immune Checkpoint Inhibitors in Mesothelioma. Current Treatment Options in Oncology. February 2019;20(2):18. doi: 10.1007/s11864-019-0613-x
Impact of Checkpoint Inhibitor Pneumonitis on Survival in NSCLC Patients Receiving Immune Checkpoint Immunotherapy. Journal of Thoracic Oncology. March 2019;14(3):494-502. doi: 10.1016/j.jtho.2018.11.016
Electrochemotherapy with cisplatin increases survival and induces immunogenic responses in murine models of lung cancer and colorectal cancer. Cancer Letter. February 2019;442:475-482. doi: 10.1016/j.canlet.2018.11.015
04. Mesothelioma Clinical Trials
Mesothelioma Clinical Trials by Patrick Forde, M.D.
Dr. Forde is associated with the following clinical trials:
---
Conditions: Mesothelioma, Mesothelioma, Malignant
Last Updated: June 28, 2023
Status: Recruiting
Locations: La Jolla, CA. Miami, FL. Tampa, FL. Atlanta, GA. Chicago, IL. Baltimore, MD. Boston, MA. Boston, MA. Ann Arbor, MI. Saint Louis Park, MN. New Brunswick, NJ. New York, NY. Cleveland, OH. Hershey, PA. Philadelphia, PA. Philadelphia, PA. Pittsburgh, PA. Nashville, TN. Dallas, TX. Houston, TX. Houston, TX.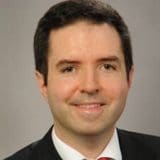 Get Help Contacting Dr. Patrick Forde