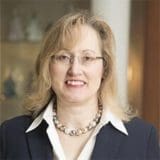 Dr. Julie Renee Brahmer
Medical Oncologist and Director of the Thoracic Oncology Program
---
Affiliated Treatment Facilities
Contact Information
401 North Broadway
Baltimore, MD 21231
(410) 955-8964
01. Doctor Overview
Doctor Overview
Dr. Julie Renee Brahmer is the director of the thoracic oncology program at the Sidney Kimmel Comprehensive Cancer Center at Johns Hopkins in Baltimore, Maryland. She also serves as a professor of oncology, co-principal investigator of Johns Hopkins' National Clinical Trials Network and director of the Kimmel Cancer Center on the Bayview campus.
As the director of the thoracic oncology program since 2015, Dr. Brahmer leads a weekly multidisciplinary thoracic malignancy conference to discuss multidisciplinary treatment methods for patients. Her research focuses on immunotherapy in the treatment of mesothelioma and lung cancer. She serves on several advisory boards, including the Lung Cancer Foundation of America, the National Lung Cancer Partnership and the Mesothelioma Applied Research Foundation.
02. Fast Facts
Doctor Fast Facts
Main Specialty: Oncology
Other Interests & Specialties: Lung cancer, medical oncology, mesothelioma, immunotherapy drugs and drug development for thoracic malignancies.
Certifications, Awards & Accolades: Member of the American Society of Clinical Oncology and the Eastern Cooperative Oncology Group (ECOG) Thoracic Committee, member of the Cancer Prevention Steering Committee, board member of the National Lung Cancer Partnership, medical advisory board member for Lung Cancer Research Fund and Mesothelioma Applied Research Foundation, American Society of Clinical Oncologists Fellow
Education & Experience:
Residency for Internal Medicine at University of Utah
Fellowship for Medical Oncology at Johns Hopkins University
Medical Degree from University of Nebraska College of Medicine
03. Publications
Publications
Nivolumab Plus Erlotinib in Patients With EGFR-Mutant Advanced NSCLC. Journal of Thoracic Oncology. September 2018;13(9):1363-1372. doi: 10.1016/j.jtho.2018.05.015
Treatment of Complications from Immune Checkpoint Inhibition in Patients with Lung Cancer. Current Treatment Options in Oncology. August 2018;19(9):46. doi: 10.1007/s11864-018-0562-9
Evaluation of health-related quality of life and symptoms in patients with advanced non-squamous non-small cell lung cancer treated with nivolumab or docetaxel in CheckMate 057. European Journal of Cancer. October 2018;102:23-30. doi: 10.1016/j.ejca.2018.05.005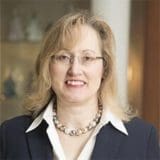 Get Help Contacting Dr. Julie Renee Brahmer