Arizona Mesothelioma Doctors, Cancer Centers and Treatment
People diagnosed with mesothelioma who live in Arizona have access to a number of quality health care options. Conventional mesothelioma treatments available in Arizona include surgery, chemotherapy and radiation. Beyond these conventional treatments, clinical trials may currently be recruiting pleural and peritoneal mesothelioma patients.
We have listed top mesothelioma doctors that practice in Arizona as well as the top cancer care centers in the state. A number of local cancer support services has been included as well for your convenience. Read more about health care options available in Arizona below.
Arizona Mesothelioma Statistics
Mesothelioma Deaths, 1999 - 2015

Asbestosis Deaths, 1999 - 2015

Total Deaths, 1999 - 2015
Top Arizona Mesothelioma Cancer Centers
We have compiled a list of mesothelioma cancer centers in Arizona. Please click on a cancer center link for more information about the clinical programs offered, affiliated mesothelioma doctors and how to contact the cancer center.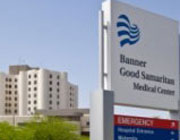 Phoenix, AZ
Banner Good Samaritan Medical Center is a top cancer center where leading mesothelioma doctors use the latest mesothelioma treatment protocols to help their cancer patients.
Goodyear, AZ
CTCA Western Regional Medical Center, located near Phoenix in Goodyear, Arizona is a cancer treatment facility offering state of the art integrative care for mesothelioma patients and those diagnosed with other types of cancer.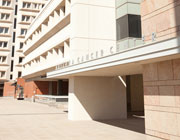 Tucson, AZ
The University of Arizona Cancer Center, located in Tucson, Arizona, is home to a Thoracic Oncology Clinic specializing in the treatment of mesothelioma cancer.
Find a Mesothelioma Doctor in Arizona
The following mesothelioma doctors are located and practice in the state of Arizona. Click on a specific doctor link to obtain more information about their background, areas of expertise, professional affiliations, and office locations.
Dr. Ross
Scottsdale, AZ
Medical Oncologist
Mayo Clinic in Arizona
Scottsdale, AZ 85259
(800) 446-2279
Dr. Helen J. Ross is a medical oncologist involved in mesothelioma treatment at the Mayo Clinic in Scottsdale, Arizona.
Dr. Wasif
Phoenix, AZ
Surgical Oncologist
Mayo Clinic Hospital
Phoenix, AZ 85054
(480) 515-6296
Dr. Nabil Wasif is a surgical oncologist who specializes in HIPEC surgery for mesothelioma patients at the Mayo Clinic in Phoenix, Arizona.

Dr. Garland
Tucson, AZ
Dr. Linda Garland is Director of the Clinical Lung Cancer Program at the University of Arizona Cancer Center in Tucson specializing in using experimental therapeutics for treating mesothelioma.
Occasionally, mesothelioma patients will travel to other states to meet with top mesothelioma doctors and thoracic surgeons across the country. These experts will usually concentrate on a particular mesothelioma type within their practice.
Top Peritoneal Mesothelioma Doctors in the Country
Medical Oncologist

Ohio State University Comprehensive Cancer Center
Chief, Division of Surgical Oncology

CHI Health Clinic
Locate Cancer Support Services in Arizona
While receiving treatment, mesothelioma patients may find a need for temporary lodging, patient transport, physical therapy or counseling. We have compiled a list of these cancer support services in Arizona for your convenience.
Arizona Treatment Support Services
Counseling & Support Groups

Cancer Support Community Arizona


(Phoenix)
602-712-1009

The University Of Arizona Cancer Center


(Tucson)
520-694-2873

Open Doors Counseling


(Phoenix)
602-499-9952

Long-Term Housing

The Village At Mayo Clinic


(Phoenix)
480-609-1324

Editha House


(Phoenix)
602-388-4920

Phoenix Hope Lodge


(Phoenix)
480-609-1324

Patient Transport

B&B Transportation


(Tucson)
520-883-0384
I-Groups Medical Transportation


(Tucson)
520-339-3138

Quality Transport Services Of Arizona


(Phoenix)
602-371-1000

Physical Therapy

On The Mend Physical Therapy


(Mesa)
480-354-2911

Spooner Physical Therapy


(Phoenix)
480-502-5510

Dignity Health at St. Josephs Hospital and Medical Center


(Phoenix)
602-406-3230
Help With Mesothelioma Treatment Costs
Treating mesothelioma can be a very expensive proposition. The many different treatment related costs can add up quickly. Additionally, many people may need to take time off from work to deal with their cancer diagnosis.
The table below provides cost estimates for a number of common procedures used in diagnosing and treating mesothelioma.
Common Costs Associated with Treating Mesothelioma
| Mesothelioma Diagnosis & Treatment Costs | Approximate Cost Range |
| --- | --- |
| Diagnostic Imaging (CT, PET, MRI) | $800 – $1,600 per scan |
| Needle Biopsy | $500 – $700 |
| Thoracoscopy or Pleuroscopy (lungs) or Laparoscopy (abdomen) | $3,600 – $5,000 |
| Thoracotomy (lungs) or Laparotomy (abdomen) | $7,800 – $7,900 |
| Surgery – Lobectomy/Pneumonectomy (removal of part or all of a lung) | $13,000 – $17,000 |
| Radiation | $7,000 – $12,000 |
| Chemotherapy – Pemetrexed (Alimta®) | $37,000 – $50,000 |
| Hyperthermic Intraperitoneal Chemotherapy (HIPEC) | $700 – $1,000 |
NOTE: The table above does not take insurance payments or reimbursements into account. These cost estimates are estimated using data from the FAIR Health Consumer Cost Lookup tool, Healthcare Bluebook, and other sources.
Filing an Asbestos Exposure Claim
Don't lose your right to file a claim. If you or a loved one has been diagnosed with mesothelioma and were exposed to asbestos in Arizona, you may be entitled to compensation. You must file your claim within the appropriate statute of limitations for the state of Arizona.
Free Help for Arizona Mesothelioma Patients
Author: Linda Molinari
Editor in Chief, Mesothelioma Cancer Alliance
Read about Linda
Reviewer: Jennifer R. Lucarelli
Lawyer for Mesothelioma Victims and Their Families
Read about Jennifer