Holiday gift-buying can be hard and even stressful during any phase of life. But it can be especially challenging for anyone buying gifts for cancer patients, including those with mesothelioma. To help anyone struggling with this task, we searched for patient perspectives on the best gifts.
We read countless forum posts, cancer center pages and personal stories. Then, we pulled the best cancer patient gifts into the list below. We hope this list will help you brighten the holiday season for any loved ones battling cancer.
1: Fewer Chores With a Cleaning Service Gift Card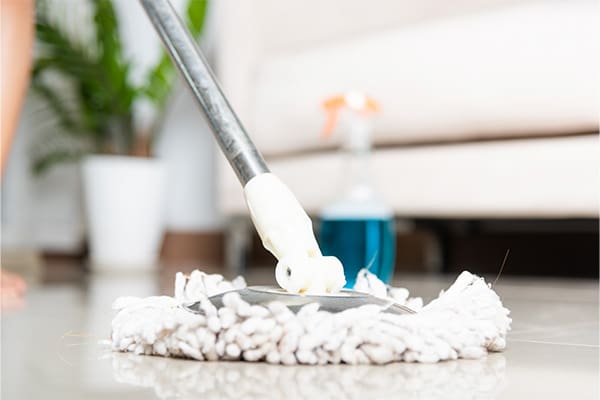 What Makes This Gift Great
Treatments like chemotherapy and radiation often leave patients exhausted. Tidying and cleaning the house can be the last thing any cancer patient has energy for. The gift of housecleaning can take several chores off a patient's plate. A cleaning service may also help the patient feel more comfortable and relaxed in their tidied home.
One patient called their house cleaning gift "amazing."
Some national services like Molly Maid™ and MaidPro offer gift certificates on their websites.
Local house cleaners can be found with a quick search online. Some may require a phone call or in-person visit to secure a gift card.
Consider asking the recipient if they would like help coordinating the cleaning service. This may relieve some mental burdens and make the whole process easier for them.
2: A Surprise Message From a Band or Celebrity They Love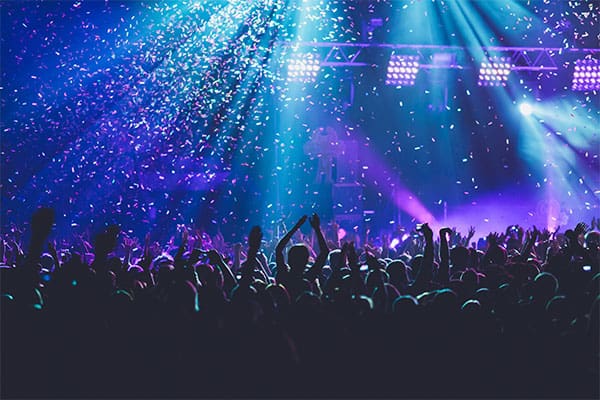 What Makes This Gift Great
This gift can bring some unique lightness to a difficult situation. Many cancer patients understandably struggle with depression and anxiety. These conditions can make it tough to find moments of joy. A personal message from a band or celebrity could be a surprising and heartening bright spot. It might also provide a rare moment of complete distraction, allowing them to not think about cancer for a few minutes.
Does the cancer patient in your life love The Office? Imagine how surprised and delighted they might be if Kate Flannery (Meredith) sent an encouraging message. One recipient of a surprise video from a favorite band called it "more than [the patient] could have ever dreamed of."
Cameo offers custom videos and live video calls from a wide range of actors, athletes and celebrities.
Read reviews of potential Cameo creators before committing. A little research can help you choose one who will do the best job and really boost the patient's spirits.
3: Food They Actually Want to Eat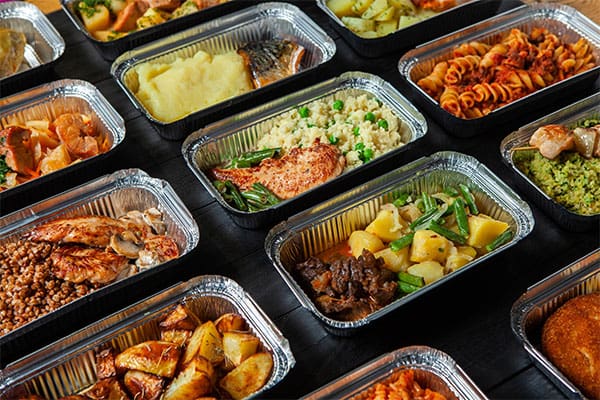 What Makes This Gift Great
Cancer treatment can change a person's sense of taste or smell. This may make cooking impossible. The patient may also lose interest in foods they used to love. But thoughtful gifts can help make it easier for patients to eat nourishing food they like.
Gift cards for food delivery services let the patient choose what they want out of many available choices. A grocery delivery gift card can ensure the patient has money dedicated to good nutrition that comes right to the door. Both options give the patient flexibility to try different foods when an everyday meal seems unappetizing.
If you and the gift card recipient live in different areas, do a bit of research before you buy. Make sure the service you choose has lots of options in the patient's area.
4: High-Quality Self Care Through Professional Massage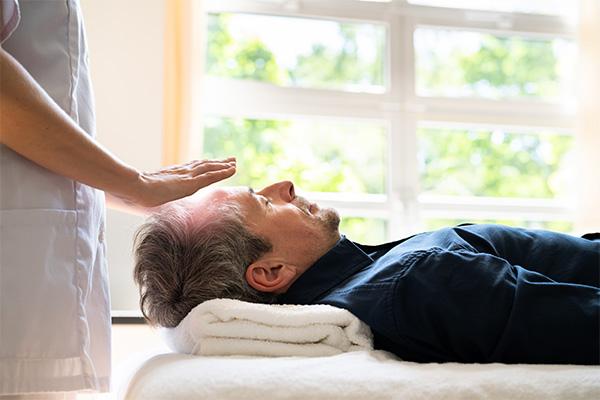 What Makes This Gift Great
Cancer treatment can leave patients feeling physically drained. It may also leave them with pain in various places. Experts recommend massage therapy as a way to help manage these symptoms.
Interested in complementary and alternative treatments like massage for mesothelioma? Learn more here.
But cost can be a concern, especially around the holidays. Patients may worry about spending money on massage, despite its potential benefits. So friends or loved ones can give them a gift certificate for a massage or massage membership. The gift of massage can help reduce anxiety, depression, pain and fatigue. It may also help improve the patient's sleep.
Large massage chains offer massages in a spa-like environment. Gift cards are available from several chains.
Newer companies offer the convenience of in-home massages and app-based scheduling. You can find them in the app store of your mobile device.
The Society for Oncology Massage has a directory of preferred therapists. Some may offer gift cards online or over the phone.
Check in with the recipient to see if the in-home or traditional massage environment would make them more comfortable. If they choose traditional, consider offering transportation to and from the massage. This may relieve some of the mental burdens and encourage the recipient to redeem their gift.
You can also call ahead before buying a gift card to confirm the company offers massages for cancer patients.
5: A Personalized Care Package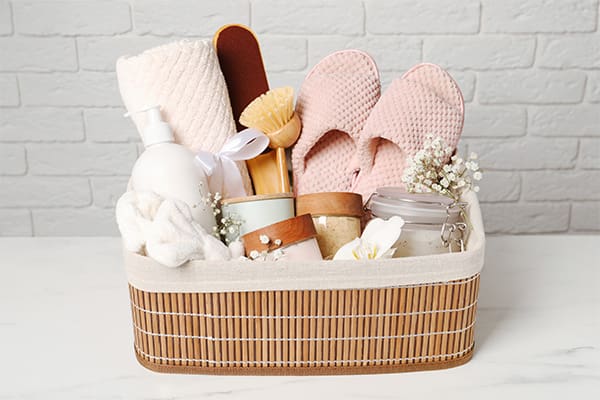 What Makes This Gift Great
Cancer patients can have unique stresses and coping mechanisms. A personalized care package allows you to tailor the gift to the patient's needs and preferences. Comfy clothes like fluffy socks, soft slippers, and a luxurious robe can increase comfort in an uncomfortable situation. A book of crossword puzzles or Sudoku may help distract a puzzle lover.
Consider including a personal note explaining some or all of the items in the care package. A blanket or scarf may help keep them company when you cannot. A loud toy (like this one) might help them stave off a conversation when they just don't feel like it. Inside jokes or hidden meanings could also make the patient's day.
6: Something Fun to Do in the Near Future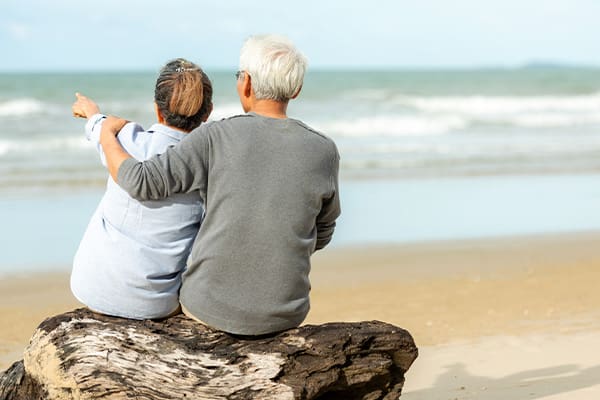 What Makes This Gift Great
A cancer diagnosis can make normal life come to a screeching halt. Previously planned trips or vacations may get rescheduled to make room for treatment. And getaway funds may turn into treatment funds. A gifted trip or experience can provide cancer patients with a much-needed break from their disease and its many implications. It can also help patients make cherished memories that do not focus on cancer or its treatment.
But trips are expensive, especially if they include loved ones. Luckily, several organizations help cancer patients take fun trips with their families at little to no cost. Some go so far as to plan every detail and provide spending money. Nominating a patient for a paid family trip is a massive gift that could bring so much joy.
Look into the types of trips available through foundations before nominating a patient. In some cases, the options may not work well for the patient. If so, you might consider crowd-funding a getaway amongst the patient's friends and family. The foundations mentioned earlier may be able to help you plan the perfect trip once the costs are covered.
7: Comfy Clothes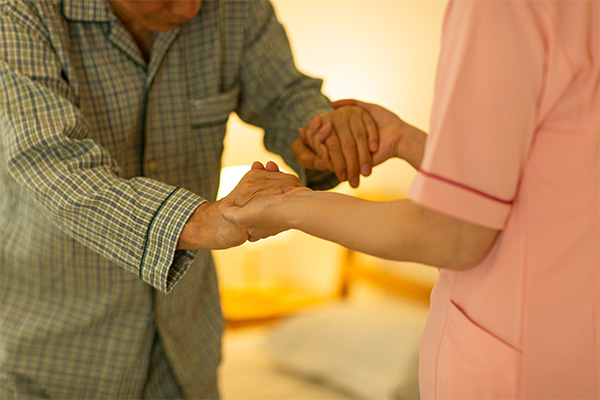 What Makes This Gift Great
Cancer treatments themselves can cause discomfort, but some clothing choices may make things worse. In cold infusion rooms, patients often welcome comfy layering cardigans, soft tees and fuzzy slippers. Custom-made clothes may help patients navigate ports and drains more easily.
Carefully selected clothes can make a patient's treatment experience much more comfortable.
Take some time to understand the recipient's treatment plan before buying them specialized clothes. If the plan is unclear, consider going generic with soft cardigans, scarves, socks and slippers.
8: Soft Blankets With Special Meaning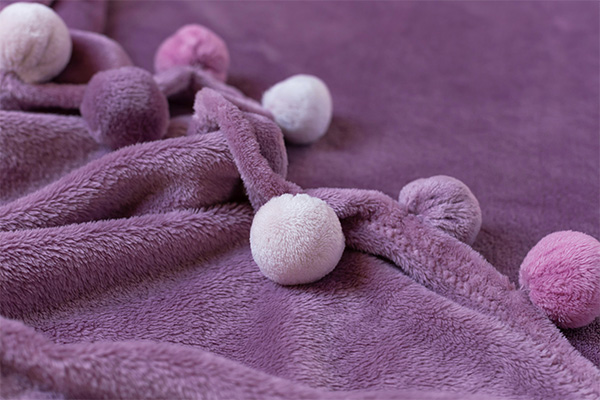 What Makes This Gift Great
Hospitals and infusion centers are notoriously cold, but a plush fleece blanket can help a patient stay comfortable. Will they stay even cozier if the blanket is printed with a life-size collage of friends and family? Probably not. But a photo collage fleece blanket might improve a cancer patient's spirits in a hospital or at home.
Costco Wholesale offers photo-customized fleece blankets through its photo center.
Shutterfly® has a wide selection of fleece photo blankets on its website.
Ordering a photo-customized gift takes time and photo access. Consider the types of photos that might make your recipient laugh or smile the most. Ask the recipient's friends and loved ones to help track down the best photos for this project.
9: Cancer-Conscious Skincare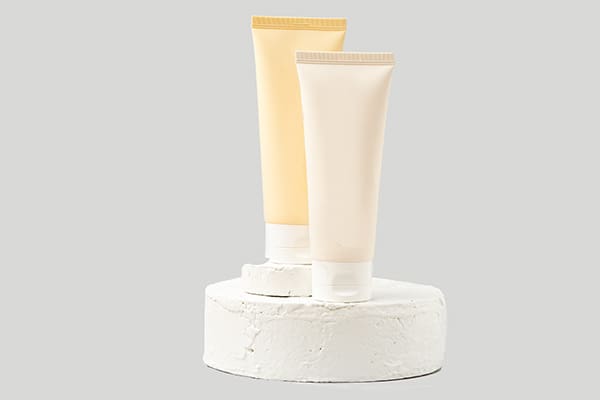 What Makes This Gift Great
Cancer treatments can dry out and irritate the patient's skin. Fragrances and additives in normal skincare products may not soothe this irritation. Some may make it worse. Face and body care products without dyes, fragrances or preservatives can help. But they may be tough to track down.
A cancer-conscious skincare gift can help lessen irritation and save patients the brain drain of hunting down good products themselves.
Several drugstores carry products for sensitive skin like:
Consider including a pair of simple cotton gloves and socks with this gift. Patients can moisturize their hands and feet, then cover them to help hold in the moisture. The gloves and socks may also help protect a cancer patient's delicate skin.
10: Infusion-Friendly Distractions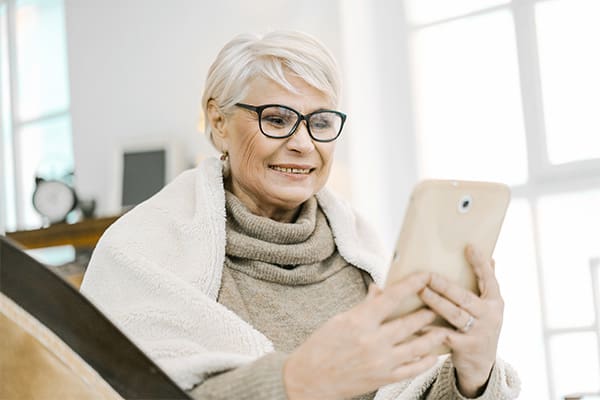 What Makes This Gift Great
Chemotherapy and immunotherapy infusions can take hours. Patients may pass the time more easily with a variety of distractions. A tablet or e-reader can hold a library's worth of books in a very small space. For patients who like streaming, comfortable headphones with a long-lasting battery may make all the difference.
Does your recipient have a mobile device but no streaming services? There are gift cards for that. Does your recipient hate technology? A coloring book for grown-ups with a nice set of coloring pencils or watercolors might provide a welcome brain break.
Online retailers offer several affordable tablets. You can find a few other options at brick-and-mortar stores, but they may be less affordable.
Consider your recipient's overall comfort level with technology when giving this gift. If you think the patient may struggle to set up a tablet or streaming subscription, offer to help them do that. Give them a quick tour of any new devices. Then ask them to take you through the tour. This can help ensure they know where to find the apps and functions they like best.
Bonus Gift: Whatever You Would Normally Get
Some patients understandably do not want cancer-centric gifts. They want you to give them whatever you would have without the cancer. This may be the secret, best gift on this list. Why? If the cancer-unrelated gift is good enough, it may provide a much-needed mental break from cancer.
Resources for Mesothelioma Patients