Caregivers give their time and energy to care for others. For some, this may be a chosen profession. Others may enter a caregiving role for their loved ones. This role is both rewarding and challenging. This is especially true for caregivers of patients with cancer, like mesothelioma. Sometimes, it can be hard to thank caregivers for all they do.
The holiday season is the perfect time to show appreciation for caregivers. Traditional gift-giving may not be an option for some patients. Instead, a handwritten card or letter can be a beautiful token of appreciation. For more inspiration, we've listed 5 of the best gifts for caregivers below.
1: Holiday Baked Goods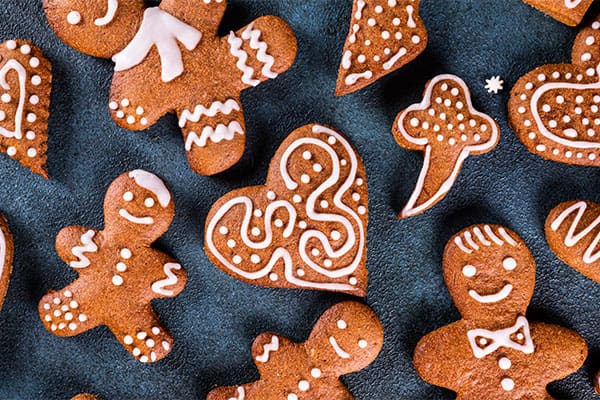 What Makes This Gift Great
Nothing feels more like the holidays than festive, baked treats. Taking time to prepare or bake these is a symbolic gesture, too. Caregivers often spend much of their time taking care of someone else in their life. These baked goods can be a way of returning the favor.
Some people may want to bake something from scratch or choose a boxed kit for greater ease. Another option is to locate your caregiver's favorite bakery and order treats. This can be a great alternative for people who may be unsure of their baking skills or who may not feel well enough to bake. Either way, holiday baked goods are sure to make a sweet gift.
Gifters may want to ask about the caregiver's allergies or dietary restrictions. It can also be a nice touch if you remember any of their favorite baked goods. You can also think about whether you'll deliver the treats personally or gift them in another way.
2: Holiday Cheer Basket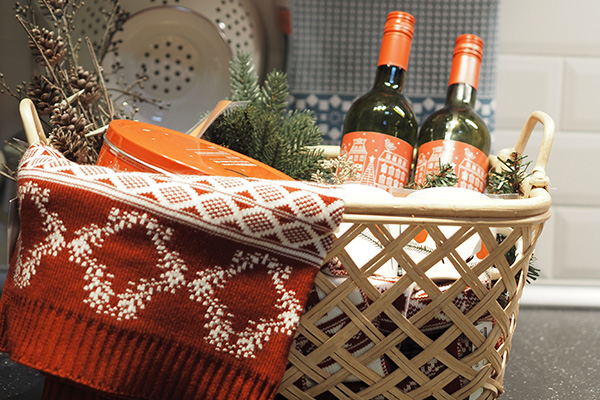 What Makes This Gift Great
Another great gift for caregivers is a basket of holiday cheer. You might choose to personalize this with some of their favorite things. Ideas for a holiday cheer basket include things like a cozy blanket, candles, ornaments, wine and seasonal soap. Ask yourself, when your caregiver has a day off, how do they spend it? Finding the perfect gift basket can help caregivers feel the holiday spirit.
Some companies, like Happy Hygge Gifts, sell premade festive gift baskets.
Small businesses on Etsy also offer customizable holiday gift baskets.
You can also assemble your own basket with a variety of individual products. Retailers like Williams-Sonoma, Target and Walmart have many possibilities to choose from.
Putting together a gift basket can be a fun and creative process. Think about what things your caregiver enjoys and what helps them unwind. You can also create a simple themed basket with a mug, hot chocolate and other holiday-inspired things. Filling and decorating the basket can also be a fun way to involve children, so they can say thank you too.
3: A Creative Activity or Class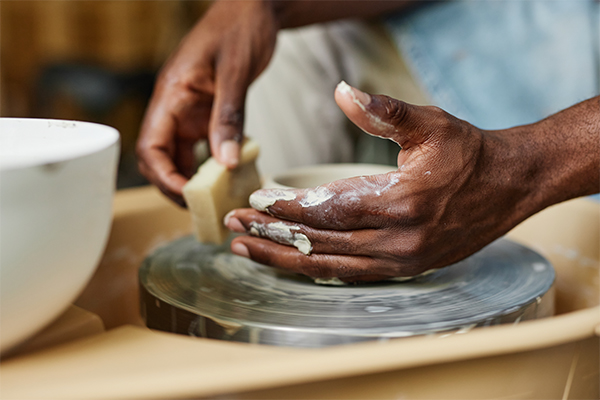 What Makes This Gift Great
It can be easy to fall into a routine, especially when caring for others. Finding a fun activity for your caregiver can be a thoughtful gift to give. This may help add some spontaneity and creativity to their normal routine. Ideas for activities include a guided food tour, painting night, pottery class or cooking class. Giving your caregiver a unique experience might be just what they need this year.
Groupon is a popular way to gift experiences to others. You can search in your caregiver's area for availability. Groupon will give you a gift voucher that the recipient can activate when ready to use.
Yelp is another popular search tool to find activities in specific cities. You can search by an activity name or just browse an area.
Airbnb Experience also offers unique activities, created and hosted by locals of an area. Activities include tours, excursions and other creative experiences.
Depending on what you purchase, dates may need to be selected in advance. It may be best to discuss this beforehand with your caregiver. If you prefer surprising them, there are many activities you can purchase without choosing dates.
It is helpful to be mindful of how far the activity is from your caregiver. Closer may be better for many people.
4: A Gift Card for Self-Care
What Makes This Gift Great
Caregivers spend much of their time helping others and making them comfortable. For a thoughtful holiday gift, let them be the one receiving care. The specific type can vary based on their individual preferences. This gift card could be for a business like a spa or nail salon, or for a massage therapy session. Typically, you do not need to select a date for service when buying a gift card. This helps caregivers remember to take care of themselves, too.
Groupon is a popular way to gift self-care services to others. You can search for things like local spas. Groupon will give you a gift voucher that the recipient can activate when ready to use.
Many hotels and resorts offer spa services. If you have any in the area, getting a gift certificate can be a luxurious treat for caregivers. The certificate may be valid for a meal at the hotel restaurant, too.
Local businesses often sell gift cards, too. If you have one in mind, you may be able to email them or stop by.
You might already know a place your caregiver enjoys going, like a favorite nail salon or masseuse. This can add an even more personal touch to the gift.
Or, you may be unsure which self-care service they prefer. One option is to give a gift card to a spa. There are usually many different services available. Your caregiver can then choose from services like manicures, facials and different types of massages.
5: Personalized Travel Mug or Tumbler
What Makes This Gift Great
Caregivers are often on the go, as they may run various errands or drive others to appointments. Getting them a customized travel mug can be a personal and useful gift. Depending on the maker, you may be able to put their name or a message on it. There might also be customizable shape and color options to choose from. A travel mug is the type of thoughtful gift they'll be able to use year-round.
Small businesses on Etsy sell customizable travel mugs and tumblers. You can choose from many different options and businesses.
Shutterfly is another website that creates personalized products, like travel mugs. In addition to custom text, you can also add photos to many mugs.
This gift can be as personalized as you want. If your caregiver has a favorite color or phrase, this can be great to incorporate. You can also consider what mug shape they already use, if any. It may also be helpful to choose a shape that fits in most cup holders.
Choosing the Best Gift
At the end of the day, the best gift is one filled with thoughtful cheer. Caregivers do so much for those in their care. You can show gratitude for their help in many ways, like the ones in this list. For some people, the right gift may be a "thank you" card or framed photograph. It may be cliche, but for caregivers, it often truly is the thought that counts.
Resources for Mesothelioma Patients