For many people the New Year brings hope, whether it's hope of fulfilling a dream, hope of recovering from sickness or other circumstances, or simply hope that something unexpected and good will happen in the days, weeks, and months to come.
Recently, the Mesothelioma Cancer Alliance reached out to some of our Mesothelioma Warriors to ask about their hopes for 2017. Here is what they shared with us.
Wendy Holmes
18-year Mesothelioma Survivor
I would love to see more "back to basics" regarding boosting the natural immune system and educating patients and family members on nutrition, how the body is designed to combat disease, utilizing the brain to stimulate self-healing techniques…all along with conventional methods. Both DO go hand-in-hand and work doubly well together. Not only heal the body, but the mind and spirit!!
What would I tell someone in 2017 who is going through a similar situation? I would encourage them to find someone like myself. A cancer survivor who has a solid foundation, who can be that "go to" person to pick you up on the rough days and continues to ride your back on all the other days, all for the greatest of good to support you and remind you that YOU CAN DO THIS.
The biggest help in my own fight was finding myself and learning more about my body's ability to more than just survive, but to to LIVE! It was utilizing many skills in natural healing, fine tuning my faith in what I felt comfortable with in my beliefs and never conforming to a single avenue of health and wellness.
Here I am… 18 years meso-FREE! I have obtained my Holistic Health Practitioner degree and currently volunteer my time advocating for cancer patients. I am back in college, working towards my Paramedic-to-RN degree, as if I had nothing else better to do. I work as a medic in an emergency room. I also am a Reiki Master and utilize Reiki every chance I get.
Mesothelioma Advocate – Lost Her Dad to Mesothelioma in September 2015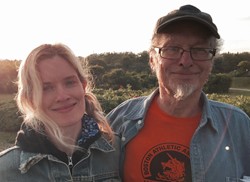 In 2017, I would like to see an increase in awareness about palliative care. After chemotherapy proved ineffective in treating my father's mesothelioma and he no longer was seeing an oncologist, we experienced a difficult limbo. His primary care doctor did not know how to properly address his needs. A pain management doctor helped him greatly with his discomfort, yet since he was no longer in oncology treatment, he felt an overall lack of medical support towards what he was facing.
When he entered palliative care in the hospital that feeling shifted. The palliative care doctor and nurses treated him very well and he felt their support. It would have been a comfort to him and the rest of our family to know that this good care was awaiting him.
I'm inspired by the collaborative work that is happening in this country between Zen Buddhist communities and palliative care and hospice. I think that people who are ill and nearing the end of life deserve attentive support and compassionate care and that our cultural fear in facing these challenges needs to shift.
Peritoneal Mesothelioma Survivor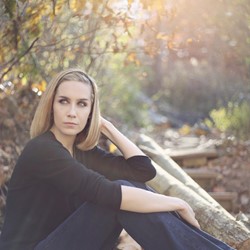 I believe in the power of sharing stories as a way to facilitate powerful, beneficial connections. Since I started my blog (where I highlight my ongoing experiences with mesothelioma), I have connected with a handful of other people affected by my same disease. Those connections have lifted the weight of isolation and allowed me to build my own community of support.
More events and support groups would be wonderful, but I think the first step towards awareness is education. Since this is such a rare disease, and one that is often lacking a linear treatment plan, I believe there is much to be gained from reading and understanding these different patient perspectives. Awareness on how mesothelioma looks and affects all different types of people starts with storytelling.
Angela F. de Rodriguez
Mesothelioma Advocate – Lost Her Dad to Mesothelioma
In 2017, I would like to see great advancements in drugs specifically targeting mesothelioma. I feel that many diseases have been "popular" over the years and researchers have received funding from governmental entities especially to study these diseases. I think that it is time to make mesothelioma a name that grabs the attention like AIDS/HIV, Breast Cancer, Ovarian Cancer, Alzheimer's, ALS, and others. There are so many television ads and magazine articles about these diseases. Mesothelioma should be just as well-known.
I feel that a group needs to be organized and target several large cities within the United States. Especially cities with hospitals that regularly treat Mesothelioma patients. Houston- MD Anderson, New York—Sloan Kettering, Rochester—Mayo Clinic. If startup events could catch on in these cities, then we could spread to other major cities. I feel that we need to start a Walk/Fundraiser for mesothelioma. I think a good idea would be to find several individuals who have fought, fighting, treat patience to be the face of mesothelioma. All it takes is awareness, a big event in a few major cities to start a cascade of fundraising and other ideas, and events.
We have to start somewhere and start BIG.
One thing I'd tell a person who is caring for someone going through a similar situation now is to support your loved one in any and every way possible. This is not only a physiological disease but an emotional and mental disease as well. Never give up. Make your loved one as comfortable as possible.
Always remember the little things. If someone is taking chemotherapy, scents are a nightmare. Be aware of cooking certain types of food, perfumes, flowers, and other fragrances that might make them feel so sick and so bad. Keep the noise level down. A side effect of treatment is nervousness. A calm environment is essential for the ones we love. And always remember, it's not about you. Don't make it all about you. Yes, you as a caretaker are dealing with this also, but you are not the one with this horrible disease.
In 2017, I'm hoping to learn how to grieve my father without all of the tears and sadness. To remember and focus on all of the great and wonderful times we shared together. To be able to speak about him and smile…not cry.
My faith helped me make it through all of the rough times. Whatever you believe in, religion, meditation, a higher being than you – go to that place and pray, meditate.
Just take a deep breath and breathe. It is a long, arduous road, but one we cannot turn around. Always be positive. Love, hugs, smiles, kindness patience, tenderness, and just being in someone's presence. Do not leave them alone. Spend as much time as you can with your loved one, no matter how bad they may feel. On the days, they are feeling strong, get out of the house and enjoy a walk. Just being in the fresh outdoors in a wonderful feeling.
Resources for Mesothelioma Patients