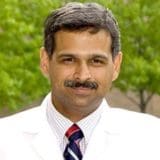 Dr. Shirish M. Gadgeel
Medical Oncologist
---
Affiliated Treatment Facilities
Contact Information
Henry Ford Cancer Institute - Detroit
2800 W Grand Blvd
Detroit, MI 48202
(800) 436-7936
01. Doctor Overview
Doctor Overview
In his research, Dr. Gadgeel conducts clinical trials in search of new treatment options for lung cancer, including mesothelioma. One of Dr. Gadgeel's studies targeted new chemotherapy options for patients with peritoneal mesothelioma or mesothelioma of the abdominal walls. His research, conducted at Karmanos and at SWOG, a highly respected cooperative group that supports clinical trials, has been supported with grants from the National Cancer Institute, Southwest Oncology Group, universities and pharmaceutical companies.
02. Fast Facts
Doctor Fast Facts
Main Specialty: Oncology
Other Interests & Specialties: General oncology, hematologic oncology, drug development for lung cancer and thoracic cancers.
Certifications, Awards & Accolades: American Board of Internal Medicine Certification in Internal Medicine, American Board of Internal Medicine Certification in Medical Oncology, member of the American Society of Clinical Oncology (ASCO), member of the International Association for the Study of Lung Cancer (IASLC)
Education & Experience:
Internship in Internal Medicine at North Shore University Hospital
Residency in Internal Medicine at Wayne State University School of Medicine
Fellowship in Medical Oncology at Wayne State University School of Medicine
Medical Degree from Grant Medical College
03. Publications
Publications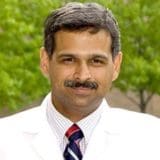 Get Help Contacting Dr. Shirish M. Gadgeel