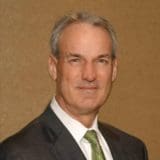 Dr. Douglas E. Wood
Thoracic Surgeon and Oncologist
---
Affiliated Treatment Facilities
Seattle Cancer Care Alliance
Contact Information
Thoracic Surgery Clinic
1959 Northeast Pacific Street
3rd Floor
Seattle, WA 98195
(206) 598-4477
01. Doctor Overview
Doctor Overview
Dr. Douglas Wood is a board-certified surgeon at the University of Washington Medical Center's Thoracic Surgery Clinic. He is also the University of Washington's Henry N. Harkins Professor and Chair of Surgery, and a physician at Seattle Cancer Care Alliance. As a 1983 graduate of Harvard Medical School, Dr. Wood completed his fellowship, internship and residency programs in General Surgery at Massachusetts General Hospital.
After being board certified in 1990, Dr. Wood was recruited to Seattle to head a new general thoracic surgery section at University of Washington Medicine. Since that time, he has become a national and international expert in the management of complex airway disease, end-stage lung disease and thoracic cancers and the chair of the UW Department of Surgery. The diseases he treats include esophageal cancer, sarcoma, mesothelioma and pulmonary and respiratory diseases
Dr. Wood has been a visiting professor at more than 50 institutions worldwide. He has played a major role in surgical and oncologic organizations including as president of the Society of Thoracic Surgeons and director of the American Board of Thoracic Surgery.
In addition to Dr. Wood's clinical work, he is a scientist with more than 20 research grants and 200 publications. Some of the medical journals he has been published in include The Annals of Thoracic Surgery, The European Journal of Cardio-Thoracic Surgery and The Journal of the National Comprehensive Cancer Network. Malignant pleural mesothelioma is explored in several of his publications.
02. Fast Facts
Doctor Fast Facts
Main Specialty: Thoracic Surgery and Thoracic Oncology
Other Interests & Specialties: Mesothelioma, lung cancer, esophageal cancer care, airway and esophageal endoscopy, lung, esophageal and other chest cancer treatments and chest wall tumors.
Certifications, Awards & Accolades: Dr. Wood was board certified in surgery in 1990 and thoracic surgery and surgical critical care in 1993. He received the Distinguished Service Award in 2019 from the Society of Thoracic Surgeons in honor of his outstanding work and significant contributions, Seattle Magazine's Top Doctor award for several years in a row including 2019 and Seattle Met's Top Doctors award for many years including 2020.
Education & Experience:
Medical Degree from Harvard Medical School
Fellowship, Internship and Residency at Massachusetts General Hospital
03. Publications
Publications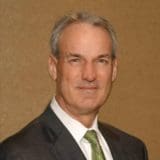 Get Help Contacting Dr. Douglas E. Wood