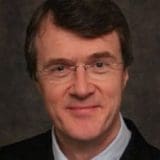 Dr. David Johnstone
Cardiothoracic Surgeon
---
Affiliated Treatment Facilities
Froedtert Hospital and the Medical College of Wisconsin
Contact Information
Heart and Vascular Center
9200 West Wisconsin Avenue
Milwaukee, WI 53226
(414) 805-0505
01. Doctor Overview
Doctor Overview
Dr. David Johnstone earned his medical degree at the Northwestern University Medical School before becoming board certified in thoracic surgery. He was Director of the Comprehensive Thoracic Oncology Program and Chief of the Division of Thoracic Surgery at the Norris Cotton Cancer Center before moving on to his current position at Froedert and the Medical College of Wisconsin.
Dr. Johnstone treats patients with lung cancer, lung tumors, advanced emphysema, infections or other lung diseases requiring surgery. He aims to effectively and comprehensively educate his patients, empowering them to make sound decisions about their treatment options.
02. Fast Facts
Doctor Fast Facts
Main Specialty: Thoracic Surgery
Other Interests & Specialties: Chronic obstructive pulmonary disease, emphysema, esophageal cancer, lung cancer, mediastinal tumors, mesothelioma, chest wall tumors, motility disorders, hiatal hernia, thymoma and thymic tumors, esophageal surgery, lung volume reduction surgery, lung surgery, tracheal surgery, bronchoscopic procedures, hiatal hernia surgery, repair of complex hiatal hernias, esophagectomy, thoracic surgery and cardiac surgery.
Certifications, Awards & Accolades: American Board of Thoracic Surgery Certification Thoracic and Cardiac Surgery, CMS Stage 1 EHR Certification, ACS Fellow, America's Top Doctors Award, America's Top Doctors for Cancer Award
Education & Experience:
Residency for General Surgery at New York Presbyterian Hospital, Columbia Campus
Residency for Cardiothoracic Surgery at Memorial Sloan-Kettering Cancer Center and Cornell University Medical Center
Medical Degree from Northwestern University Feinberg School of Medicine
03. Publications
Publications
Stereotactic Body Radiation Therapy for Inoperable Early Stage Lung Cancer. JAMA. 2010;303(11):1070-1076. doi: 10.1001/jama.2010.261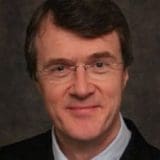 Get Help Contacting Dr. David Johnstone