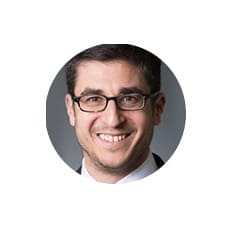 Dr. David J. Finley
Director of the Comprehensive Thoracic Oncology Program
---
Contact Information
Dartmouth-Hitchcock Medical Center
1 Medical Center Drive
Lebanon, NH 03756
(603) 650-8537
Dr. David Finley received his medical degree from the University of Vermont's Robert Larner, M.D. College of Medicine and completed a prestigious thoracic surgery fellowship at New York Presbyterian Hospital. He uses cutting-edge technologies in his approach to thoracic medicine, offering robotic surgery options whenever they provide benefits.
As Director of the Comprehensive Thoracic Oncology Program at Dartmouth-Hitchcock Medical Center, Dr. Finley encourages an individualized and team based approach to the treatment of thoracic malignancies. He also believes thoracic medicine should emphasize both prevention and early detection of lung, chest and esophageal cancers.
Main Specialty: Thoracic Surgery
Other Interests & Specialties: Thoracic cancer, lung cancer, esophageal cancer, thoracic surgery, robotic thoracic surgery, mediastinal tumors, chest wall trauma, rib fractures and pre-operative exercise programs.
Certifications, Awards & Accolades: American Board of Thoracic Surgery Certification in Thoracic and Cardiac Surgery, ACS Fellow, named one of Castle Connolly's Regional Top Doctors
Education & Experience:
Residency for General Surgery at Loyola University
Residency for General Surgery at New York Presbyterian Hospital
Fellowship for Thoracic Surgery at New York Presbyterian Hospital
Medical Degree from Robert Larner, M.D. College of Medicine at the University of Vermont
Publications:
Discrimination of benign and malignant thyroid nodules by molecular profiling. Annals of Surgery. September 2004;240(3):425-437. doi: 10.1097/01.sla.0000137128.64978.bc
Predictors of Outcomes after Surgical Treatment of Synchronous Primary Lung Cancers. Journal of Thoracic Oncology. February 2010;5(2):197-205. doi: 10.1097/JTO.0b013e3181c814c5
Patterns of recurrence and incidence of second primary tumors after lobectomy by means of video-assisted thoracoscopic surgery (VATS) versus thoracotomy for lung cancer. Journal of Thoracic and Cardiovascular Surgery. January 2011;141(1):59-64. doi: 10.1016/j.jtcvs.2010.08.062
Related pages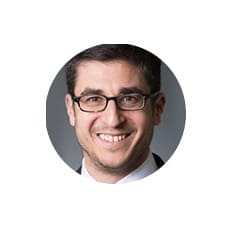 Get Help Contacting Dr. David J. Finley
Free
Mesothelioma Treatment Guide
Please fill in the form to request our FREE Mesothelioma Treatment Guide.
It will be sent to you within 24 hours.